Turkish tourism firms hit by cancelations due to outbreak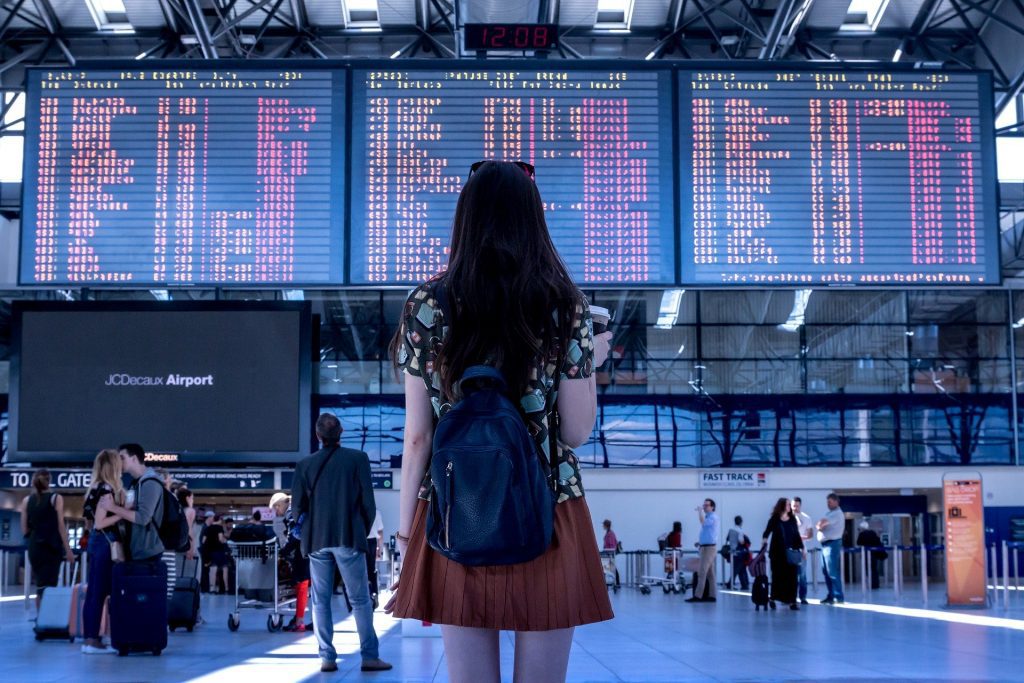 Turkish tourism businesses, an industry that generated around $34.5 billion in 2019, have already lost hopes for an even better year due to the coronavirus outbreak, with the clerks at tour operators' offices struggling to respond to calls for cancelations, not new bookings.
Tourism Minister Mehmet Nuri Ersoy said at a joint meeting with his two fellow cabinet ministers on March 11 that "it would be logical to postpone the season start to the end of April," which refers to a one-month loss for tourism companies.
This was one day before a health committee met under President Recep Tayyip Erdoğan to decide on extraordinary measures against the outbreak, including suspension schools and ban on spectators at all sports events.
A statement by Health Minister Fahrettin Koca at the tourism industry event with Ersoy was striking.
"The situation of the outbreak in Europe is likely to pose more serious risks than projected," he told journalists.
Preventing an epidemic in the county is inevitably the priority for the government. But further steps should also be considered starting from today, given that the outbreak can make many industries, including tourism, health sector and retails, vulnerable to state help. Rumors already say that shop owners at malls across the country might ask for a suspension of rent payments.
Cancelations pile up
If we are to focus on tourism… Apparently no one wants to travel abroad or within the country. Executives of leading tour operators say "The phone rings only for cancelations."
The operators and the consumers are stuck in a debate on "legitimate cancelation."
An initial Tourism Ministry announcement saying that "consumers can cancel their contracts based on compelling reasons" was confusing for both parties. A further announcement clarified that the right to cancel could only be performed for tours to Iran, Iraq, Italy, and China, the four countries that Turkey suspended flights to and from. However, the World Health Organization (WHO) later upgraded its definition on the outbreak to "pandemic," only to refuel the debate. This "absolves the consumers from the liabilities of the contract," lawyer Mehmet Durmaz told daily Hürriyet reporter Burak Coşan. Another consumer rights lawyer, Ersan Taştekin said cancelation right was "even valid for domestic travel."
Lawyer İlker Ünsever, a senior advisor to the Association of Turkish Travel Agencies (TURSAB), would disagree. "If airline companies had canceled flight and hotels were shut down, then the [WHO decision] could have been considered as a legitimate reason to avoid liability," he said.
Cash flow problems
Tours from abroad also have been cancelling and no new bookings are made, sector actors say, which pose a greater risk for the Turkish economy that has long suffered from a current account deficit problem.
They brace for a season worse than 2016, when a chain of terror attacks shook the country as a jet-downing crisis with Russia also made a big impact since Russians used to dominate the sun-and-sea travel to Turkey. Tour operators fear that they won't be paid back for the flight tickets of the canceled visits as the refund issue remains unsolved for travel fees for countries other than Iran, Iraq, Italy and China. Even the smallest groceries in resort towns feel the concerns. Sources speak of countries that have cancelled all tourism flow to Turkey. But the Turkish companies, which pay in advance for many expenses now have some other bills on the table.
TURSAB board member Hamit Kuk told daily Dünya's Selenay Yağcı that the cash flow to operators has frozen. "How will all these cheques be paid?" he asked. "This is the most urgent issue for us."
Tourism companies are looking for support as concerned consumers want solid advice.
Owners of small businesses at Turkey's Aegean and Mediterranean coasts are worried about both their health and a shrink in revenues soon.