Turkey retreats promotion video with 'humiliating' masks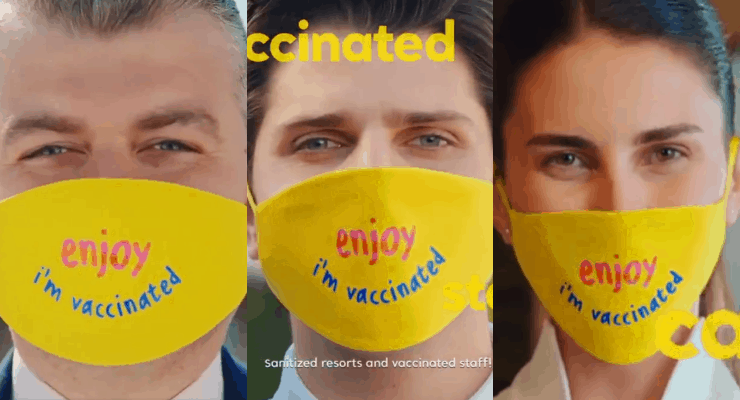 Turkish Culture and Tourism Ministry has pulled back a video showing tourism employees wearing masks with a motto reading "Enjoy. I'm vaccinated."
The promotion video triggered reactions on the social media and added to the criticism against Foreign Minister Mevlüt Çavşoğlu's previous remarks ensuring tourists on not encountering tourism personnel who are not vaccinated.
"Sanitized resorts and vaccinated staff! We call it double safety for tourism. Our guests call it peace of mind" says the video.
The video was prepared for the "Go Turkey" travel guide platform of the ministry.
Reaction from the opposition
CHP leader Kemal Kılıçdaoğlu criticized the video.
"Finally, we also had a ministry that humiliated its own nation! The tourism industry needs these revenues. It would be great if you could work with competent people from time to time" he said.
Good Party leader Meral Akşener agreed: "You have done this with no shame to this beloved nation that you only made suffer during the pandemic. Shame on you."
Foreign minister's remarks
Turkish Foreign Minister Mevlüt Çavuşoğlu said on May 6 during a joint press meeting with Heiko Maas, his German counterpart, in Berlin that Turkey is safe to visit.
"Until the end of May, we will vaccinate everyone who could encounter tourists," he said to ensure Germany, Turkey's second tourism market after Russia.