The limits of the Turkey-UK partnership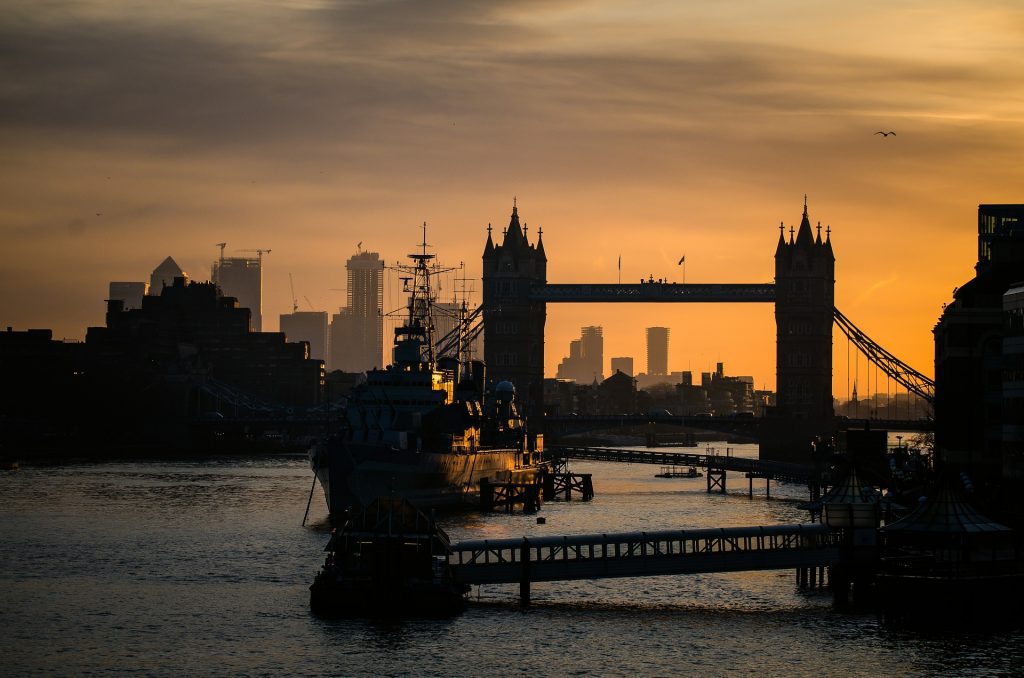 Turkey's ties with the United States and European Union have been deteriorating in recent years, but there's one major Western power with whom its relations have been deepening: the United Kingdom – such that many interpret the close bilateral ties as a new strategic partnership.[1]
Perhaps that's why, in the wake of last month's Cyprus talks in Geneva, press reports of a shift in Britain's position in favor of Turkey's two-state solution have raised expectations in Ankara.
The United Kingdom, the second biggest contributor to NATO's defense budget, boasts the world's fourth biggest diplomatic network and the fifth most investments in innovation.[2] What's more, it has a privileged seat at several multilateral organizations, including the United Nations Security Council. But after Britain left the EU following a long and tumultuous process last December, its future global standing remains unclear amid the uncertainty of the medium- and long-term effects of Brexit.
Turkey, by contrast, is an attractive partner for the United Kingdom with its geopolitical location, military power and investment opportunities. Unlike many other Western countries, the U.K. earned Ankara's trust by swiftly siding with Turkey's democratically elected government during the failed coup of July 15, 2016. Now, with Brexit done and dusted, Prime Minister Boris Johnson's government is seeking to pursue a more flexible and dynamic foreign policy, dubbed "Global Britain" – an initiative that presents, as far as Ankara is concerned, great opportunities to cultivate bilateral ties.[3] The huge potential for cooperation notwithstanding, however, a closer look reveals that the process with regard to certain issues is not unfolding in a way that meets Ankara's expectations or needs.
Trade relations
Let's start with trade relations. The U.K., one of the world's five biggest economies, is also one of the few countries with which Turkey has a trade surplus; it's also Turkey's second-biggest export market after Germany. Accordingly, Ankara and London concluded a free trade agreement to secure the tariff-free flow of goods right after Brexit last December.[4]
However, the trade agreement drew ire in both Britain and Turkey. In the former, the press criticized the Johnson government for putting economic concerns over democratic values and for ignoring Turkey's deteriorating human rights and record on democracy.[5] Turkey's business circles, on the other hand, heralded the positive developments but lamented the deal's lack of provisions for other sectors like agriculture, digital trade and financial services.[6] As it is, the trade agreement envisions the two sides negotiating a comprehensive trade deal within the next two years, but half a year on, no draft agreement has emerged, despite regular committee meetings. It's possible to explain the delay by pointing to the changing priorities with the ongoing pandemic or casting blame on sluggish bureaucracy. But in light of British Ambassador to Ankara Dominick Chilcott's interview to BBC, in which he underlined that "sensitivities over environmental issues and human rights would be taken into account when negotiating a new and comprehensive free trade agreement," it seems there are other reasons for the delay.[7]
Defense industry
Defense and security is another area in which the Turkey-U.K. partnership has ostensibly improved. In 2020, the U.K.'s Department for International Trade Defense and Security Organisation identified Turkey as a key market,[8]a fact evidenced by Turkey's 2.3 billion pounds in arms and ammunition purchases from Britain since 2013.[9]
In 2017, Turkey and Britain inked a deal valued at roughly 100 million pounds to develop Turkish Aerospace Industries' TF-X aircraft, an indigenous fighter jet to replace the country's fleet of F-16s. The Kale Group, a Turkish defense firm, and Rolls Royce also set up a joint venture in this regard, yet the process ground to a halt after the Turkish government insisted on adding TR Motor, a company that is owned 55 percent by a subsidiary of the Turkish-Qatari joint venture BMC, to the project. Eventually, Rolls Royce abandoned its bid over concerns that intellectual property would be shared with a third party,[10] while other uncertainties surrounding the project ultimately put the TF-X on hold.[11]
Tourism enjoys a prominent place in Turkey-U.K. relations, with the former welcoming huge numbers of British sunseekers every year. Before the pandemic in 2019, Turkey drew more than 2.5 million Brits[12] with its nature, high-quality resorts and inexpensive cost – one pound, after all, now nets more than 10 Turkish Liras. But due to a spike in Covid-19 cases in Turkey (which partly stemmed from Turkey's permission of transit flights between hard-hit countries like India and the U.K.), British authorities put Turkey on the "red list" on May 12, meaning anyone returning from the country to the UK would need to quarantine for 10 days at a government-mandated hotel.[13] After a long lockdown, a successful vaccination campaign is allowing life in the U.K. to finally return to normal. Nevertheless, after reducing Covid-19 deaths to single digits, Whitehall is wary of the danger of another wave. Given that, the most likely positive outcome for Turkey would be that it is upgraded to the less severe "amber list" if its infection numbers continue to improve.
Cyprus issue
And then there is the Cyprus issue. Speculation has swirled as a result of the Daily Press interview with the president of Northern Cyprus, Ersin Tatar, in which the paper claimed British MPs were considering recognizing Northern Cyprus.[14] The news sent aspirations skyrocketing in Turkey, particularly as Ankara was the only side in the conflict that stepped outside the box ahead of recent talks in Geneva, for which British Foreign Minister Dominic Raab had encouraged the parties to be "creative and flexible."[15] Nonetheless, sources confirmed that British officials had informed Turkey that their position had not changed. In the end, Britain maintained its stance in Geneva, meaning it either opted for a constructive ambiguity to test the waters to effect a change or the Turkish side divined the message it wanted to hear.
Put all these developments together, and it seems Britain is taking a fairly pragmatic and interest-based approach to cooperation with Turkey. And if the latter is to place its collaboration with London on a more realistic footing, there's no doubt that the pair's ties will proceed along a smoother path in the period to come.
---
[1] https://www.aa.com.tr/tr/analiz/ingiltere-turkiye-yi-neden-brexit-sonrasi-donemin-onemli-bir-muttefiki-olarak-goruyor/2109434
https://www.amerikaninsesi.com/a/turkiye-ingiltere-nin-yeni-ortagi-olacak-mi-/4681707.html
[2] https://assets.publishing.service.gov.uk/government/uploads/system/uploads/attachment_data/file/975077/Global_Britain_in_a_Competitive_Age-_the_Integrated_Review_of_Security__Defence__Development_and_Foreign_Policy.pdf
[3] https://assets.publishing.service.gov.uk/government/uploads/system/uploads/attachment_data/file/975077/Global_Britain_in_a_Competitive_Age-_the_Integrated_Review_of_Security__Defence__Development_and_Foreign_Policy.pdf
[4] https://www.dw.com/tr/t%C3%BCrkiye-ile-ingiltere-serbest-ticaret-anla%C5%9Fmas%C4%B1-imzalad%C4%B1/a-56084724
[5] https://www.theguardian.com/world/2017/jan/22/uk-arms-sales-turkey-rights-abuse
[6] https://www.ikv.org.tr/ikv.asp?id=5000
[7] https://www.bbc.com/turkce/haberler-turkiye-55842079
[8] https://questions-statements.parliament.uk/written-questions/detail/2020-06-01/52663
[9] https://caat.org.uk/resources/countries/turkey/uk-arms-sales-to-turkey
[10] https://www.cumhuriyet.com.tr/haber/yerli-savas-ucagi-projesinde-yandas-motor-israri-iki-yillik-gecikmeye-neden-oldu-1702684
[11] https://www.forbes.com/sites/pauliddon/2020/07/25/turkeys-defense-industry-has-come-a-long-way-but-ankara-still-relies-heavily-on-foreign-suppliers/?sh=1d3c3dfa5795
[12] https://www.bbc.com/turkce/haberler-dunya-56426076
[13] https://www.bbc.com/turkce/haberler-dunya-57030627
[14] https://www.express.co.uk/news/politics/1427534/North-cyprus-officially-recognised-brexit-britain
[15] https://www.gov.uk/government/news/uk-foreign-secretary-travels-to-geneva-for-key-cyprus-talks