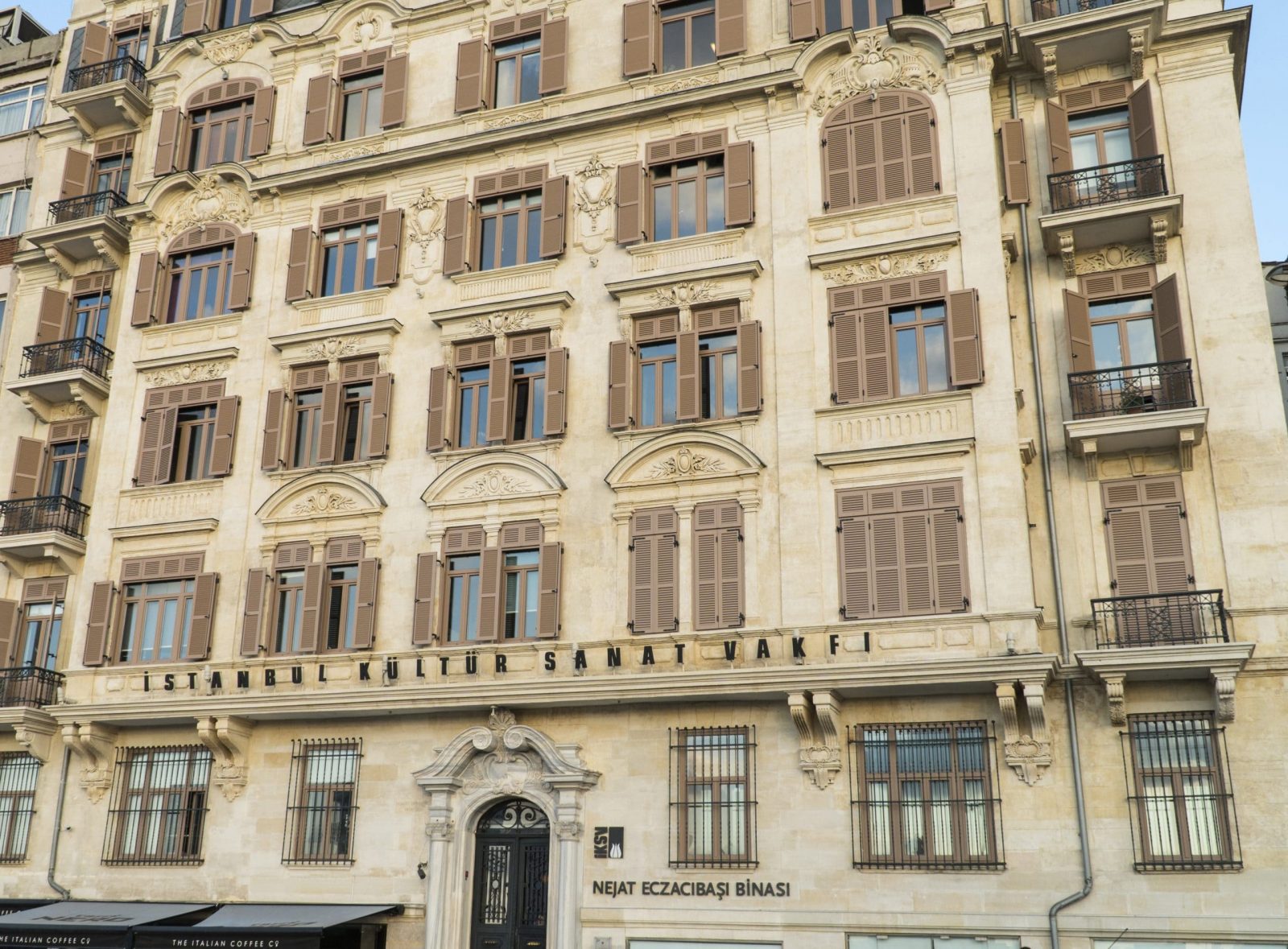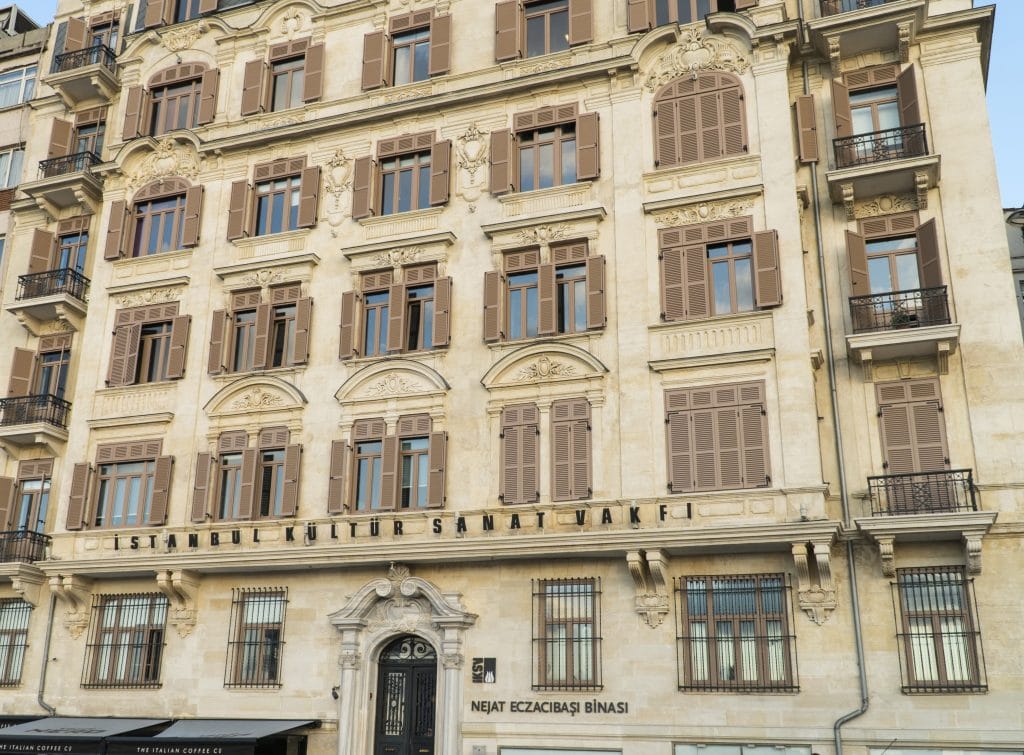 The Istanbul Foundation for Culture and Arts (İKSV) is a non-profit cultural institution that began its activity precisely 50 years ago, in 1972. During his student years in Germany, Nejat Eczacıbaşı had attended city festivals such as the Salzburg Festival. He returned to Turkey with the dream of a similar festival for Istanbul and took the first steps in establishing the foundation. (As for myself, I stepped through the doors of the institution for the first time in 1983 for the first Film Festival as the coordinator of Şişli City Cinema.)
50 years of İKSV
In the 50 years since then, İKSV has hosted more than ten million viewers at thousands of events organised in the fields of contemporary and classical music, cinema, performing arts, contemporary art, and design. İKSV has made a significant contribution to the establishment and adoption of festival and biennial events in Turkey. Thanks to the Istanbul Film Festival, which has been in our lives since '82, Istanbul has become a popular location for filmmakers from a vast geography to meet once a year, a city that nurtures new filmmakers. The Istanbul Biennial, the first of which was held in 1987, has also taken on a similar role in the field of contemporary art. Over the years, İKSV has embraced all fields of art.
2022 will be a year in which we underline the role of İKSV in the past, present and future of culture and art. We will celebrate the 50th anniversary of the Foundation with events held throughout the year. Salon İKSV, our newest stage, will return after a two-year hiatus due to the pandemic, with its first concert on March 5. We will meet again in Şişhane, Nejat Eczacıbaşı Building, to listen to music from all over the world. Following the 41st Istanbul Film Festival on April 8-19, which will add to the festive atmosphere of spring, we will hold the 50th Istanbul Music Festival between June 6-24, with its programme to be announced soon. Under the name of Gezgin Salon, Salon İKSV will hold a two-day open-air festival on June 25-26. The 29th Istanbul Jazz Festival will be held between June 27 and July 7. The 17th Istanbul Biennial, which we postponed last year due to the pandemic, will open its doors on September 17 and be free of charge once again. Right after the Biennial, our autumn film week event, Filmekimi will take place. The Ministry of Culture and Tourism will also support our activities this year.
From Ballet to Theatrical Plays
İKSV has a wide range of viewers interested in many different fields of culture and art. While preparing the programme of event series for this year, we have taken this diversity into consideration. As part of this series, we will have the opportunity to watch a magnificent adaptation of Anna Karenina by the Zurich Ballet and Nick Cave & The Bad Seeds, which are very popular in Turkey, in Istanbul. We will also hold free events in different parks of the city during the summer with the collaboration of the Istanbul Metropolitan Municipality.
This year we are undertaking the production of two new theatrical plays. A musical called Alelade Âşıklardan Farkımız by director Özen Yula and musical director Filiz Ali, and an adaptation of Tanpınar's unforgettable Saatleri Ayarlama Enstitüsü (The Time Regulation Institute) directed by Serdar Biliş, will premiere in the fall of 2022. İKSV will continue to support contemporary culture and art production this year through production grants and awards at festivals and biennials.
Opening its doors to youth
Many generations have grown up with İKSV events during the last 50 years. İKSV has remained youthful by opening its doors to its young audience, new generations of artists, and new forms of art.
The results of social research reveal that being young in today's conditions is more difficult than it used to be. However, it is the youth who are most aware of the social dimension of the problems they face and who openly express that they are the ones to find the solutions. They do not want conflict; they demand freedom. They want to explore life, themselves, and dream. Culture and art is one of the areas that feeds the dreams of young people the most.
This year, we would like to see more young people at our events; they are the ones that will move İKSV into the future. Eczacıbaşı Group has taken steps to make student tickets at İKSV events available for 10 Turkish Liras, both for the occasion of its 80th anniversary and the 50th anniversary of İKSV. It's a golden opportunity for students. We will enable 25 thousand students to connect with art through the Eczacıbaşı Young Ticket project. Most importantly, we will have given them courage and hope in their adventures of individualisation and sow the seeds of a freer society.
We all know that access to art and cultural activities is very valuable, especially at young ages. The development of creativity, the integration with the international world, the expansion of our horizons of thought, the triggering of the formation of the element of curiosity are all connected with creativity, art and free thought.
I believe that the society of the future will be more hopeful, inclusive, peaceful and just than today, as the number of young people with art in their lives increases.