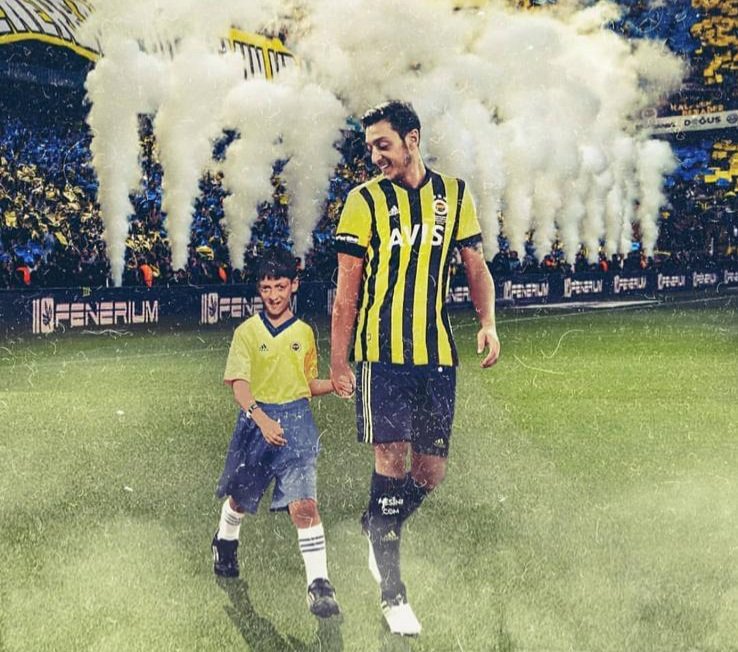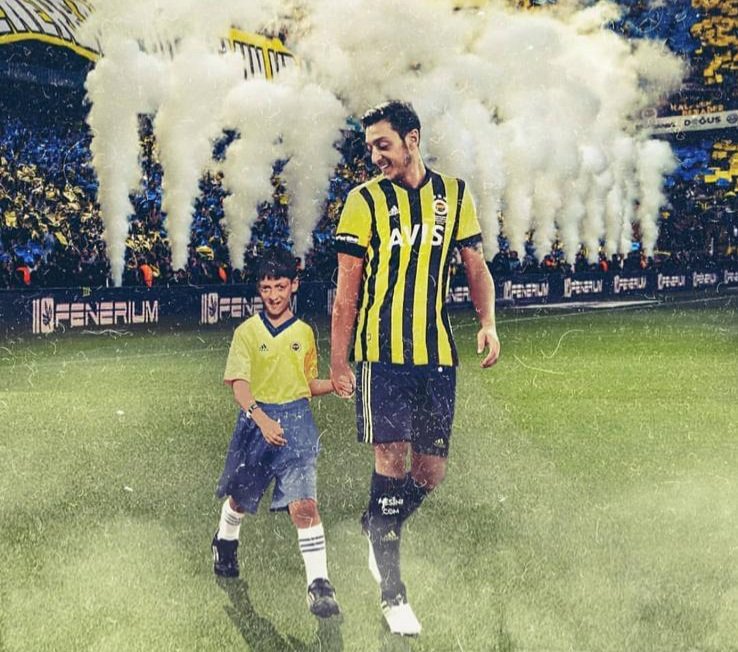 The news about Arsenal player Mesut Özil's move to Fenerbahçe has come as a welcome fresh air to a league whose bleeding popularity has been further aggravated by the COVID-19 pandemic.
Starting from the day the news broke about his decision to join the İstanbul club, the mainstream media provided detailed information of the German-Turkish footballer's rising star career.
The majority preferred to focus on his talent as well as his wealth, giving detailed accounts of how he spends it; whether on a collection of cars or philanthropic activities like providing humanitarian assistance to Gaza or Brazil.
However, the controversial parts of his career were somehow given less attention. His preference in 2009 to play for the German national team instead of Turkish had angered fans in Turkey.
Özil angers German fans, too
A decade later, the meeting he had with Turkish President Recep Tayyip Erdoğan in London in 2018 this time angered his German fans. The photograph he shared, calling Erdoğan "our president" met the reaction of German politicians at a time when anti-immigration sentiments were gaining greater ground in the country. Already his performance in decline, Özil left the German national team a few months after this controversy, saying that "I am German when we win, but a migrant when we lose."
A year later this time he angered his Chinese fans when he tweeted denouncing China's treatment of Uighur Muslims, who are called Uighur Turks, in Turkey. By doing so, he has not only peeved his Chinese fans but has drawn the wrath of the country's establishment.
According to a New York Times article published last October titled "The Erasure of Mesut Özil," his clubs, as well as the Premier League, choose to shy away from backing the midfielder against the Chinese furious response.
Turkey's deafening silence on China
The article underlined however the inconsistency and the double standard shown by the Premier League and its clubs recalling their support to the Black Lives Matter movement, only a few months after Özil's China tweets.
A similar double standard is also valid for Turkey, where fierce criticism of Western democracies is nowhere to be seen when it comes to China. On Jan 18, a day after Özil's arrival to İstanbul, Turkish Foreign Minister Mevlüt Çavuşoğlu, who was hosting his German counterpart Heiko Maas in Ankara, felt at liberty to pick on him in front of the press, saying "I hope you would not object to Özil's meeting with the president." Had Çavuşoğlu been hosting his Chinese counterpart instead, it is a big question mark whether he would have made similar critical comments about Chinese furor against Özil's views on Uighur Turks.
Long gone are the days when Erdoğan, who as prime minister in 2009 defined Chinese oppression of Uighur Turks as "genocide." The close relations forged with China to compensate for the deterioration in Turkey's relations with the West, in general, has led the ruling Justice and Development Party's administration into a total silence on the issue. What's more this deafening silence is shared by its political ally, the Nationalist Movement Party, (MHP) which due to its ideological standing was until recently the most vocal one on the plight of the Uighur Turks.
Uighur Turks become trend topic
As to the Turkish public, Özil's arrival was not enough to revive a discussion on Chinese repression of Uighur Turks. It took another footballer's comment, which by the way was disconnected to China, for the public to awaken to Özil's views on Uighur Turks.
"I wish him success but I rather would like to comment on players who had worn with me the jersey of the national team," said Burak Yılmaz a Turkish footballer playing in the French side Lille.
His comments sparked a fierce reaction, and Uigur Turks became a trending topic on Twitter on Jan. 23. Yılmaz had played two years in China and fans were quick to recall the apology he made to the Chinese public after his controversial comments about their culinary traditions last April within the context of the COVID-19 pandemic.
It was only then that the public vividly recalled and applauded Özil's stance on the Uighur Turks.
Interestingly, earlier in the week that ended with the controversy between the two players, Trump's Secretary of State Mike Pompeo said "China has committed genocide in its repression of the Uighurs." His successor Antony Blinken who replaced him the next day said he agreed with that characterization. Yet not a word from Turkey.
Had it not been for Özil, the plight of the Uighurs would not have come under such spotlight especially at a time when Turkey looks to China to provide the vaccines against the deadly virus.