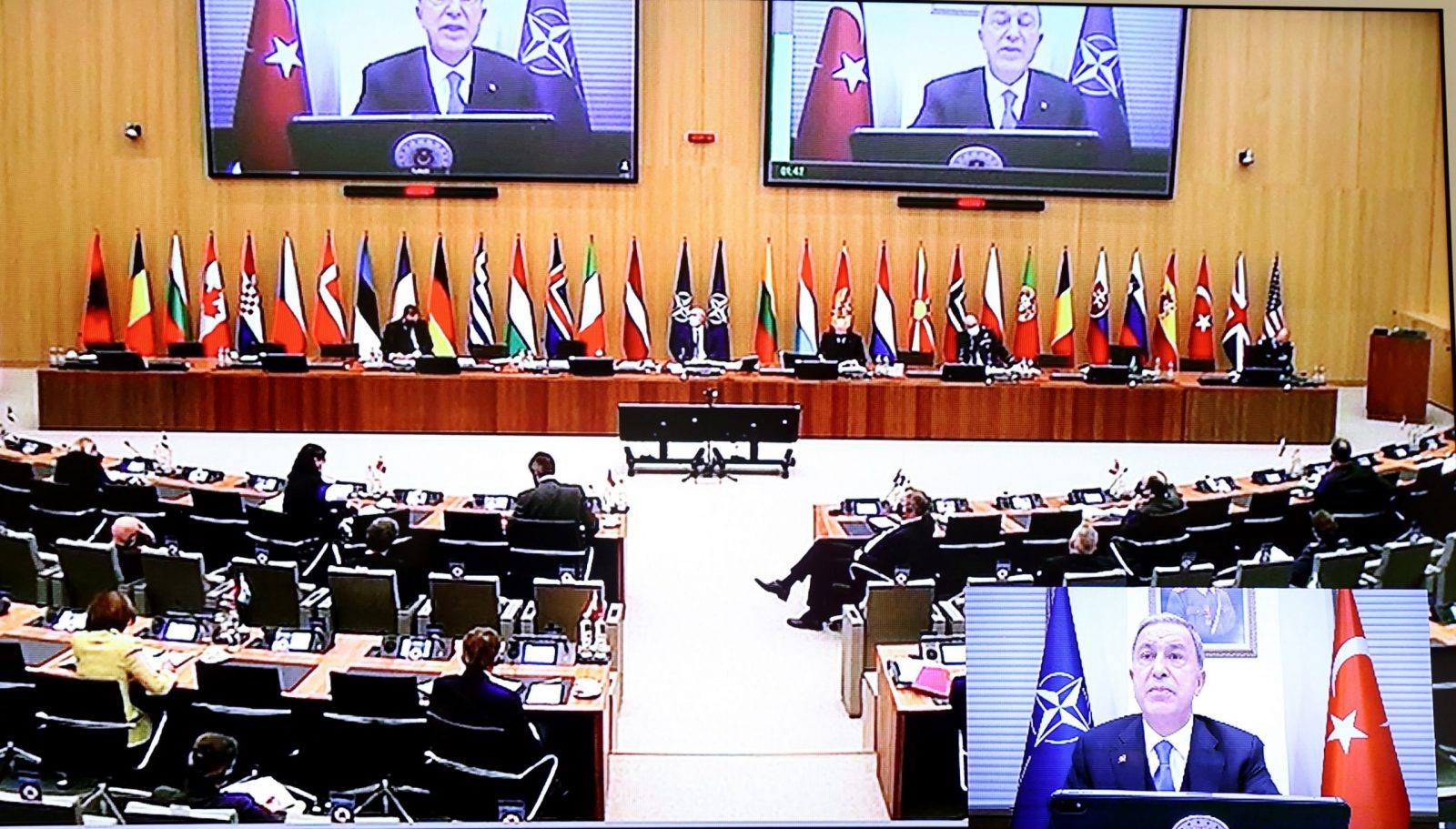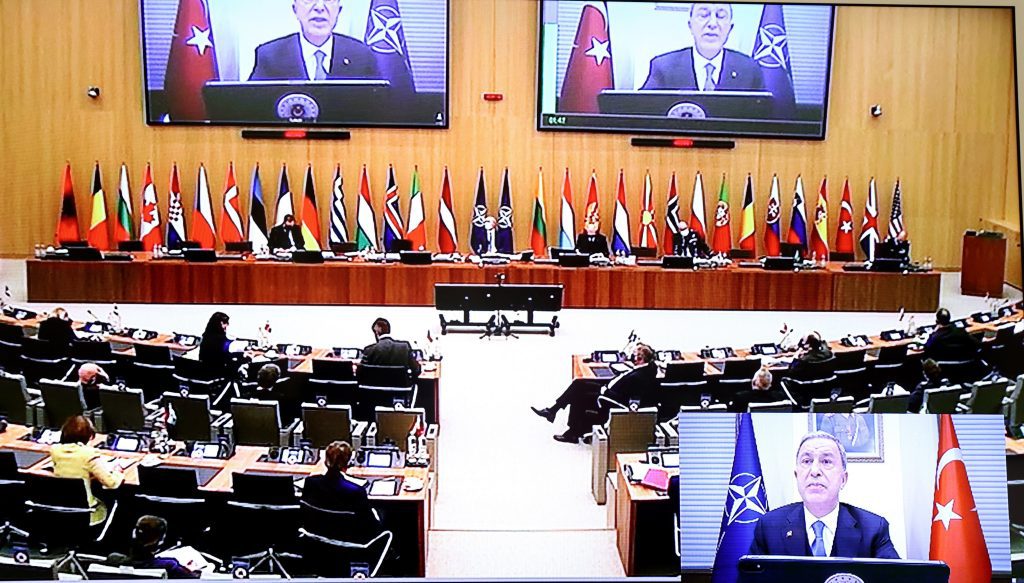 The NATO Defense Ministers meeting on Feb. 17 and 18 was crucial in terms of Turkey's relations with the West. Turkey's expel from the F-35 fighter jet program by the U.S. and seizure of jets it has already paid for in retaliation for its purchase of S-400 missile systems from Russia was a common defense issue for NATO. It was the first NATO meeting held after Joe Biden came to power in the U.S. According to comments, a rise in tensions between the U.S. and Turkey in this meeting could affect Turkey's economy along with its foreign policy.
NATO Secretary-General Jens Stoltenberg announced that the S-400/F-35 crisis was not discussed at the meeting. But Iraq issue was spoken.
It was not just because Turkish Defense Minister Hulusi Akar brought up the PKK's murder of 13 Turkish security officers, who were previously kidnapped, during the Gara operation in Iraqi territory. It was rather about NATO's decision to expand its Iraq operation.
We will return to the Iraq issue, but first, let's quote Stoltenberg's remarks on the S-400/F-35 crisis. There are differences within the organization regarding the issue but NATO is not a place to talk about differences.
New missile proposals to Turkey
The Secretary-General also stated that the S-400 caused discomfort among NATO allies and that the issue might be discussed "among allies" before the meeting. He also added that Turkey was proposed to use a package of missile systems including Patriot and (French-Italian co-production) EUROSAM Samp-T missiles to replace S-400. (In fact, there is a new design of Samp-T for Turkey's needs and feasibility study on joint production but the project is currently on hold due to political tensions between Turkey and France.)
A Defense Ministry source told YetkinReport that Ankara regards the S-400 and F-35 issue as a bilateral problem with the United States, but it also concerns joint NATO defense.
"We also brought to the clear attention of our Allies that licensing restrictions, attempts for sanctions or even the threat of sanctions against Turkey would only further weaken the Alliance," Turkish Defense Minister Akar said after the meeting.
Akar said earlier that Turkey wants to return to the F-35 program, and a solution like Greek's deploying S-300 missile systems on the island of Crete could be developed for S-400s. Turkish Presidential Spokesman İbrahim Kalın, for his side, had said that Turkey was ready to talk about the S-400 missile systems with the U.S. but there was no change in policy.
New responsibilities in NATO
Despite claims that Turkey's NATO membership was even an issue of debate due to the importance that the Biden administration attaches to democracy and human rights, it is understood that Turkey's responsibilities inside the alliance will increase. As of Jan. 1, Turkey has taken over the command of the Very High Readiness Joint Task Force (VJTF) from Poland. On Jan. 25, the first Turkish military personnel of 25 took office in Baghdad for NATO's Iraq operation. The aim of NATO's Iraq operation is the restructuring and training of the Iraqi army. In the last meeting, combating ISIL was added to this, and the total number of personnel was increased from 500 to 4,000.
Turkey will increase the number of personnel to be assigned to this task. This situation may cause new discussions in Iraq. As a matter of fact, it is recorded that Akar said during the discussion on the debate that "While efforts to expand NATO's mission in Iraq continue, we also stated that the PKK terrorist organization is the biggest obstacle to NATO's mission."
NATO is discussing expanding not only Iraq operation but also its operation in Afghanistan. Currently, Turkey might take over additional tasks in Kabul airport where it is responsible of safe operation. Turkey also exists in NATO's plans in 2030.
The problem is not gone
That's the NATO side of the issue. So when it comes to military interests, unfortunately, not many people talk about democracy and human rights.
Still, the S-400 issue is high on the list of military interests. Because if the U.S. handles the S-400 issue in a manner that the senators have asked from Biden in a recent letter, this might set an example for other countries. These countries might be including some NATO members, according to diplomatic backstage information. It is obvious that Turkey will not be excluded from the Western Alliance. However, its identity as a country with a secular and democratic Muslim population is worn out. But it has an important function due to its geographical position and military power. From another perspective, it is the sole NATO country positioned against Russia in Caucasus, Black Sea, Libya and Syria.
Saying all these does not mean that the problem has disappeared. In contrast, the S-400/F-35 issue is Turkey's most important problem with the West and the U.S.
It is yet to see how the Turkey-U.S. tensions will affect Turkey's relations with EU at the summit of the bloc on March 25 to 26.