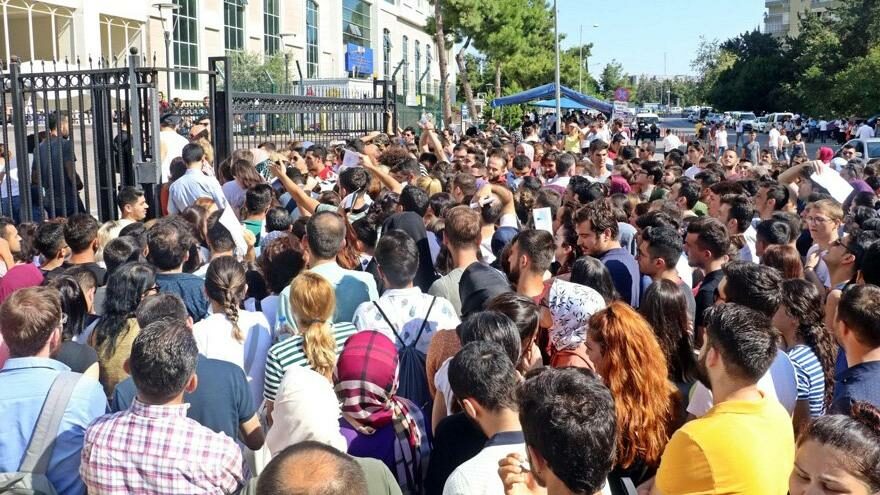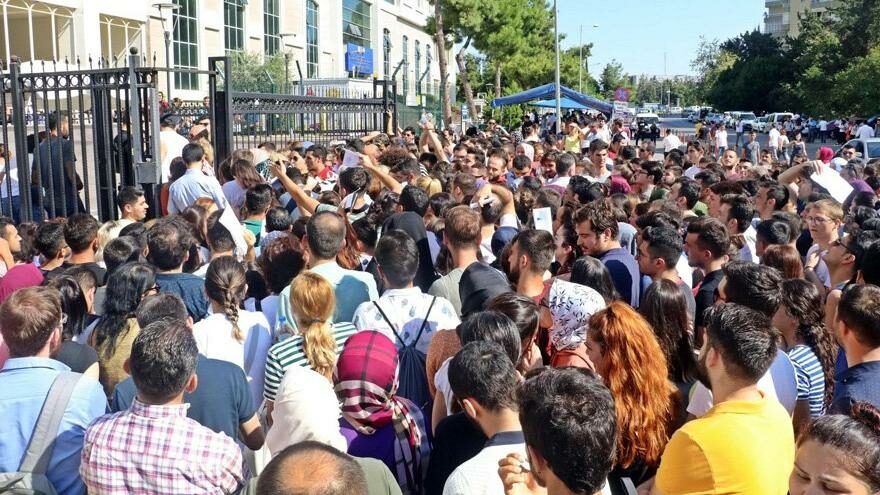 Turkish universities return to face-to-face education this month after the Covid-19 closure. The youth however do not appear so well. Whether it is new students or recent graduates, their emotions are fairly common. They are daunted, frustrated, and pessimistic. That frustration and pessimism are likely to affect the outcome of the next elections.
According to a Deloitte survey, stress among young people has increased globally since the pandemic. %46 of the Z (below age 21) and %41 of the Y (below 40) generations feel stressed, mainly due to financial problems. These ratios are even higher in Turkey, with 65% for the Z and 51% for the Y generations. That is, we should not be fooled by the happy Instagram pictures of young people as they hold much more negative emotions and frustration than it appears.
One can notice the pessimism among young people even without surveys as it can be observed in all areas of life. For instance, Higher Education Institutions Exam (YKS) results were recently announced. Most universities have unusually high open spots or they had to lower their admission standards to attract students. Those include prestigious state universities and programs that used to be popular until recently, such as construction or mechanical engineering. Students do not register or do not attend classes even when they register.
Distrust in education and meritocracy
This problem has been going on for a while now and most certainly has various reasons. However one of them has to do with the lowered expectations of young people from the future and their declining trust in education and meritocracy. They are not motivated to work hard because they find that even if they graduate from school they will not find good jobs. Unemployment ratios discourage young people already before they go to school and graduates experience unemployment directly.
When we were students, we used to believe that we could achieve most of our goals with a good education, perhaps being a bit too optimistic. Today, however, young people believe that they can only find jobs with the right connection, rather than with hard work and education. They do not believe that the jobs they land or the salaries they receive will be proportional to their skills and knowledge. These emotions and attitudes will most certainly have political consequences.
What will be the political position of young people?
Voters from Y and Z generations, estimated as approximately 25 million, are expected to have a near 50% weight in the 2023 elections. So, how will this young population in frustration and pessimism, roughly between ages 18-40, will act politically? Will their political behavior differ significantly from other age groups?
The main problem of young voters is the economic downturn and unemployment. The negative trend certainly affects people from all age groups. According to the MetroPoll August 2021 survey, the ratio of dissatisfied voters is around 70%. Further, this includes about half of the people who voted for the AKP in 2018. But when the question is answered by young people below 35, the ratio goes up to 70%, when answered by college graduates even higher to 80%. That is, the negative trend bothers young and educated people most. This group is hardest to satisfy politically. Yet, this is an asset for a country as progress happens with their push.
AKP cannot attract young people as before
When the AKP first rose to power in the early 2000's it received a high amount of support from young people. The party's discourse energized young voters, providing them with identity and hope. Voters who used to be young back then still constitute the main support group of the party. The AKP receives more votes from the 35-54 age group, namely voters who used to be below 34, twenty years ago. But today, the AKP does not have the same effect on young people. On the contrary, young people today constitute the weak spot of the incumbent party. Again, according to MetroPoll as of August 2021, the AKP's average support rate is around 25% which goes up to 32% among its core 35-54 age voters but then drops dramatically to 18% among the 18–34 age group.
In sum, voters below 35 constitute the most unhappy voter segment today. Who they will vote for in the upcoming elections is still uncertain. We observe that negative attitudes like frustration and pessimism towards the AKP do not automatically transfer to votes for opposition parties. However, past experiences showed that whoever and whatever direction the young people turn shapes the country's future.