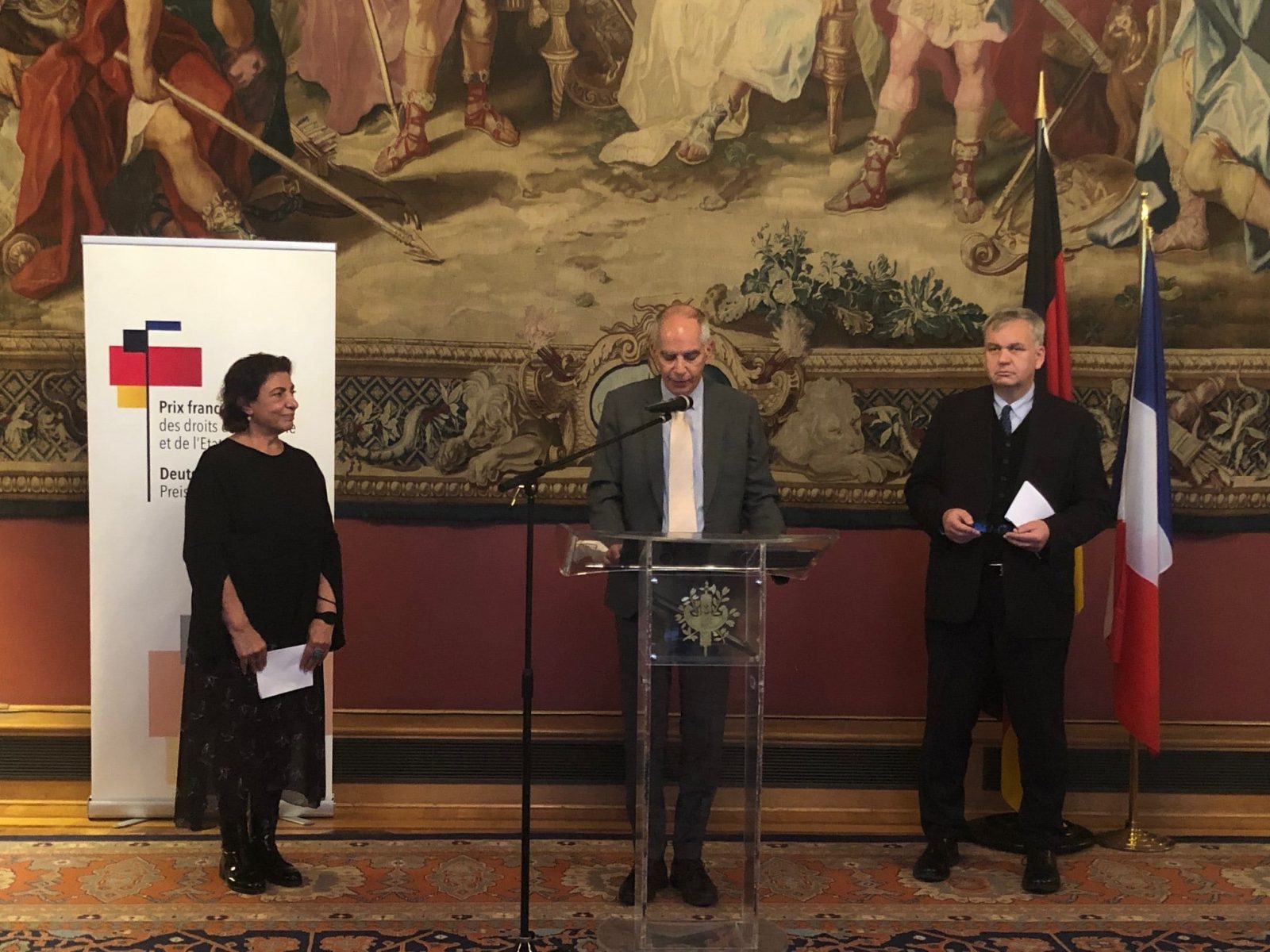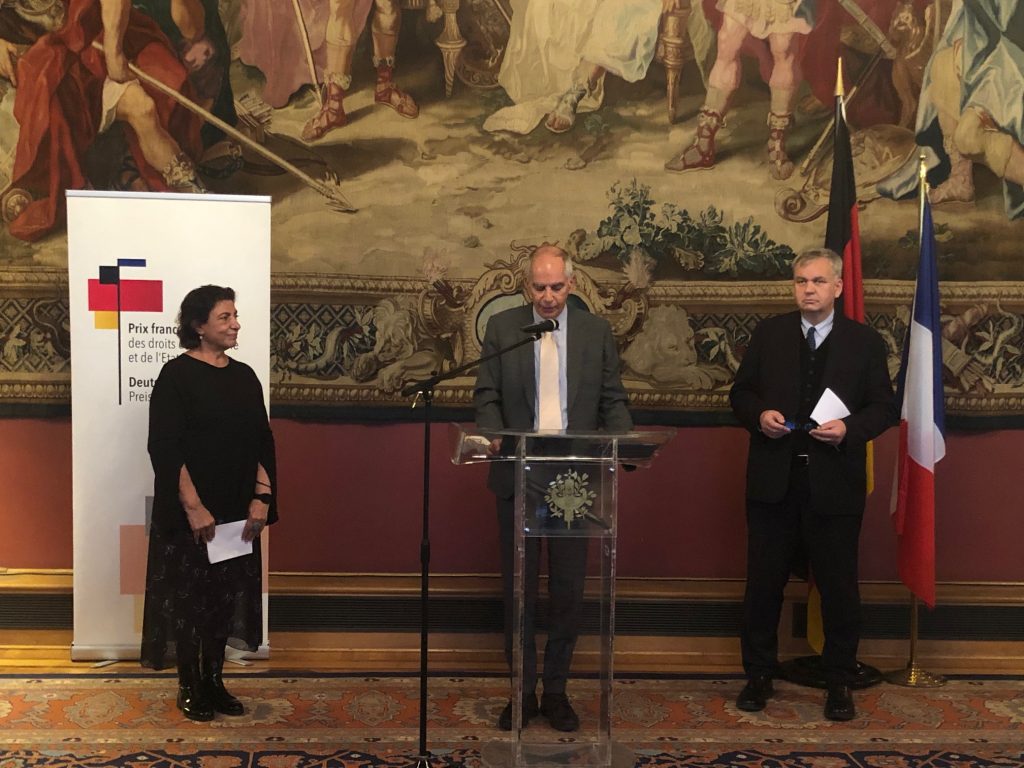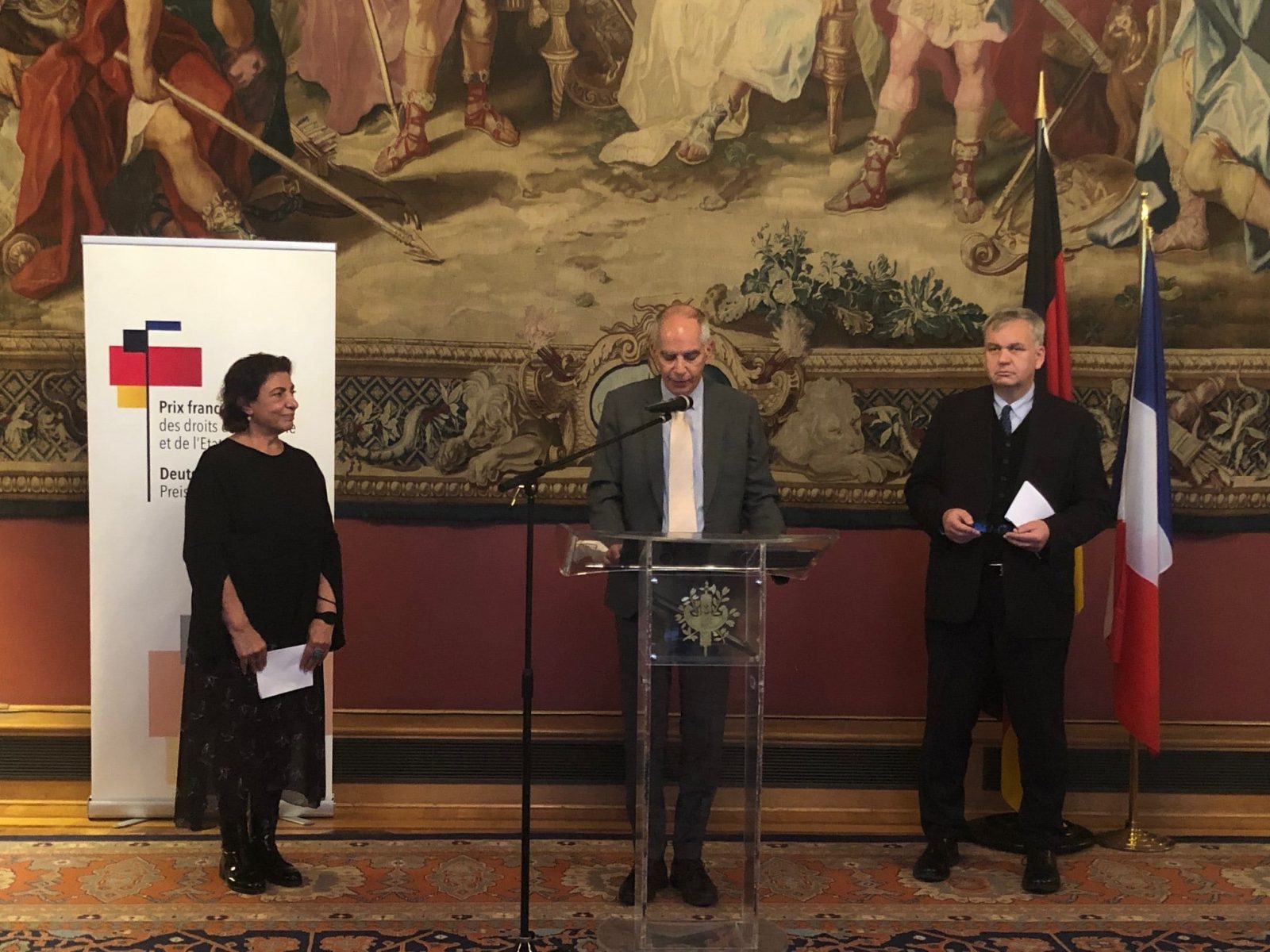 Germany and France have been awarding human rights defenders worldwide with its Franco-German Human Rights and Rule of Law Award since 2016. This year, French and German diplomats in Turkey deemed Nebahat Akkoç, the founding president of Diyarbakır-based women's rights foundation KAMER, worthy of the award.
Akkoç received her award in a ceremony held at the French Embassy in Ankara on December 14, emphasizing that KAMER has been fighting for gender equality in Turkey, especially in a time of a pandemic where women endure violence and inequality even more. She added that they also have been trying to reach out to immigrant women and children.
Since the beginning of the Covid-19 pandemic, KAMER has extended a helping hand to the most disadvantaged women and children.
The hosts, the French Ambassador Hervé Magro and the German Ambassador Jürgen Schulz, also praised KAMER's fight for women's and children's rights since it was founded in 1997. The French Ambassador Magro stressed that he was thrilled to present this award a few days after the anniversary of December 5, 1934, when women in Turkey had the right to vote and be elected before many women in European countries were granted that right.
It was a beautiful and meaningful ceremony, but what I wanted to tell you happened after the award ceremony.
How much is a dollar?
I was talking to three of my friends who have struggled for human rights for years and have suffered from it. I will not give their names; you will understand why I did not. When a journalist walks into a room, people approach you saying, "you must have some information." It happened again.
I asked what they were curious about. I was preparing myself to explain that the Council of Europe's decision to give Turkey a time until January 19 on the Osman Kavala issue was not very effective in Ankara because the government believed that the Council did not have a sanctioning power.
But the question came from where I didn't expect it: "How much will lira be against the dollar?"
They said they were already talking about it.
"My friends, we are in a human rights ceremony," I said. "If the subject that human rights defenders are most curious about is how much will the lira be against the dollar, the whole thing goes in a different direction. Are you aware of that?"
It was a bitter laugh that we had.
The friend who asked the question said, "You are right"; "It affects our lives so much. It is as if everything is slipping away from us."
The struggle to make a living hits those with fixed incomes and those who do not have a regular income. It almost captures people's minds when it comes to rent, fuel, and school.
Human rights and the right to live humanely
"Human rights" is relatively a new concept. The principle that every human being has equal rights from birth was introduced to international law after the establishment of the United Nations, when Universal Declaration of Human Rights was adopted in 1948 after the Second World War. Think about it; the United States waited until 1969 to abolish racial discrimination, albeit on paper. It was the year the USA sent humans to the moon. Equality between men and women remains on paper in many countries, including Turkey, and requires a struggle; in some, it is not even on paper.
The declaration's Article 25 stipulates that everyone has the right to a standard of living, but under these conditions, we need to consider the fair distribution of income to be included into the concept of human rights.
Only the people who do not have financial difficulties can freely make politics. Otherwise, their mind would be preoccupied with livelihood. It is dangerous to force people to choose between their livelihood, security and freedom. The most easily abandoned ones will be the rights and freedoms. Security follows it; survival is the most basic instinct. Nazism and Fascism in recent European history are clear examples of this.
Those who make us talk about the dollar at a human rights meeting should see where this business can go, and it can affect everybody.