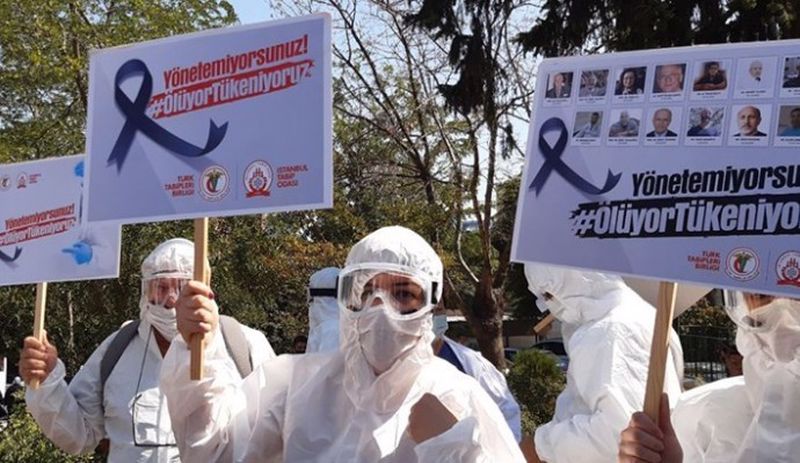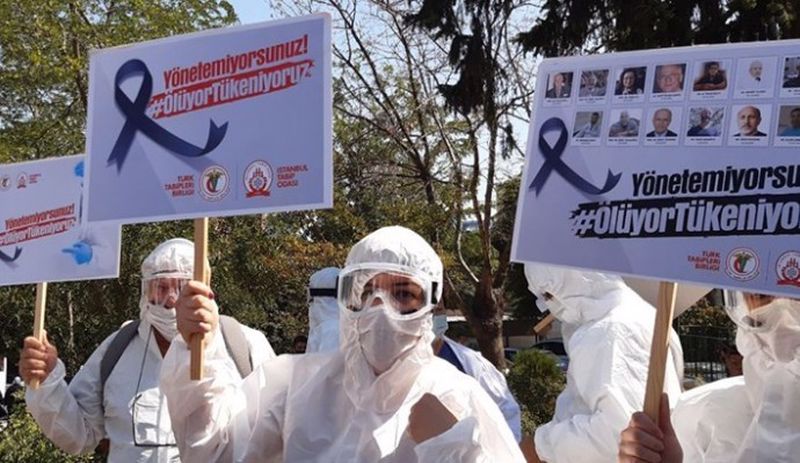 Turkey's leading healthcare associations and labor unions went on a nationwide strike on Dec. 15 demanding better working conditions and a comprehensive regulation that protects the rights and safety of healthcare workers. They shout that "it is the last straw" as Turkey's economic and social growth has been planned at a human cost.
"Today all healthcare workers and social workers are in a hardship because of the hard-working conditions, long shifts, lack of employment, violence against healthcare workers and diminish of the rights of the workers," SES Union Antalya Branch co-chair Şükran İçöz said in a public speech.
The healthcare workers' nationwide protest followed parliament's withdrawal of a 6-article-draft law that stipulated further compensation for doctors on Dec. 12, arguing that the law should cover all healthcare workers. Unions claimed that the government ignored their demands and rights and they announced the strike.
The demands are not limited to the healthcare sector, major union federations are also preparing for mass demonstrations and Turkey's major cities have already witnessed small-scale protests as Turkish Lira's historic loss against US Dollars ended up in higher cost of living due to price hikes and degraded living standards. Wages melt, working conditions have become harder to endure.
But, it was not just the parliament's move or the fluctuation in currency on their own that lead more than 250,000 healthcare workers to halt healthcare services, or unions to announce demonstrations, these were just the last straw.
'Health Transformation Program' at the human cost
Turkey's health system had gone through a systemic change after 2003 when the Ministry of Health introduced a reform called "Health Transformation Program". The program brought in a variant of single-payer system and introduced the local pre-care family practice. That aside, it focused on major infrastructural changes in the healthcare system, such as investment of public-private partnership model (PPP) hospital entrepreneurship and seemingly redundant usage of technological medical equipment.
All these changes were at the cost of human resources. While the infrastructural changes supplied more equipment and invested in mega projects like city hospitals, it did eventually put a burden on the shoulder of health workers. The compensation system for healthcare staff evolved into a complicated mesh. It is composed of shares received from revolving fund management, bonuses based on strict monthly performance evaluation, and base salary provided by the state or private hospital management. None or only some of which are included in retirement plans.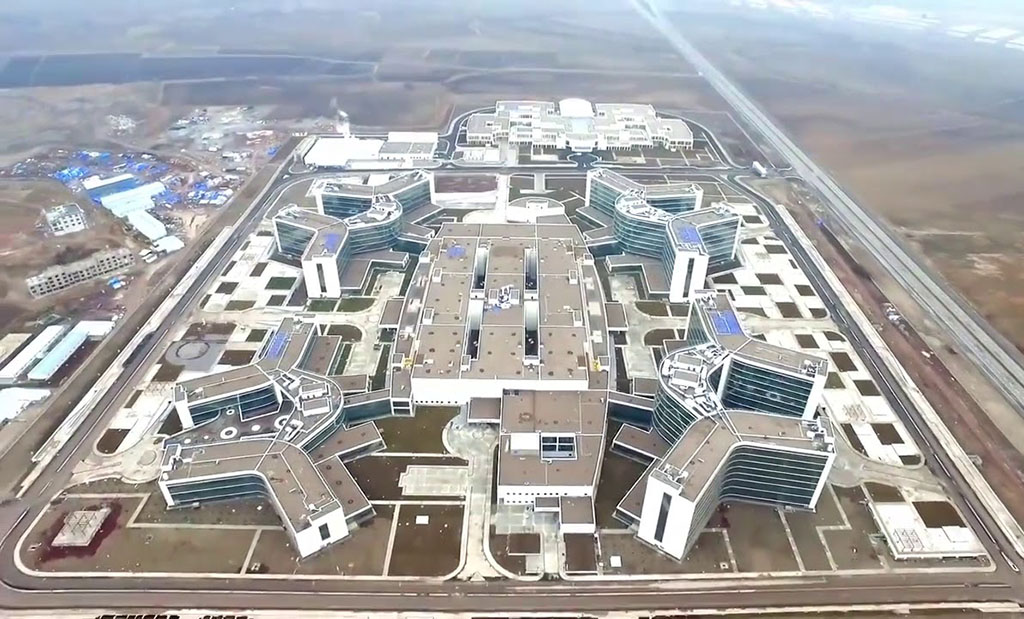 The performance system is a deadlock
Performance dependent bonuses are conditioned on the number of patients doctors treat, the frequency of technological equipment usage and the working hours. Hospital management put pressure on doctors and workers to work extended hours and treat more patients. This raised questions on the efficiency and quality of healthcare.
The situation became increasingly frustrating for both the service providing doctors and the patients who are on the receiving end. Given the limited protective safety measures and protective laws, healthcare workers eventually end up facing violence in workplace.
"We face suicides of healthcare workers due to heavy working conditions and mobbing. We lose our colleagues to traffic accidents because of their inhumanely long sleepless working hours. Hundreds of us lost lives to the pandemic," İçöz said.
As Turkish Medical Association (TTB) numbers suggest, more than 100,000 doctors have been physically and verbally assaulted in the last 11 years. At least 10 have been killed by patients.
Doctors even started to seek for opportunities abroad considering their lack of safety in Turkish hospitals. According to opposition Republican People's Party (CHP) lawmaker Ali Şeker, in 2021, 1270 doctors applied to work abroad. The number of such applications was 59 in 2012, he said in a speech at the parliament on Dec. 13.
Not just the healthcare system
"The health system is now a public health risk. It is impossible to proceed with it," İçöz stated along with her colleagues in Antalya, "the ones that implemented this healthcare system prioritize private health businesses. While hundreds of our colleagues lose their lives, they praise their city hospitals".
"On top of that, we started to say that we cannot make the ends meet," she added, "it is the last straw".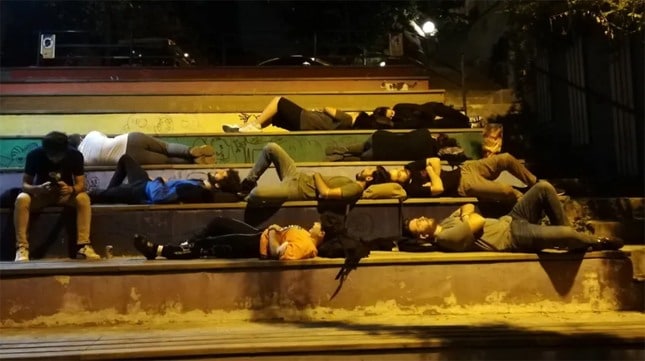 Healthcare workers are not alone on feeling that last straw. Last month Turkey witnessed "we cannot make the ends meet" protests, either at a call by unions or organizations, or at small-scale gatherings. University students protest that they cannot find adequate accommodation within the current economy and education system. Amid extensive bans of any public gatherings, KESK (Confederation of Public Employees' Unions) announced that they will hold "we cannot make the ends meet" demonstrations in four of the biggest cities in Turkey; Diyarbakır, İzmir, İstanbul and Ankara this weekend.
What brings workers to the street is not just the latest drop of value of the Turkish Lira against US dollars. Neither the rising inflation causing impossible living conditions. This is a consequence of a comprehensive transformation in all sectors, public and private, in Turkey at the cost of human resources.