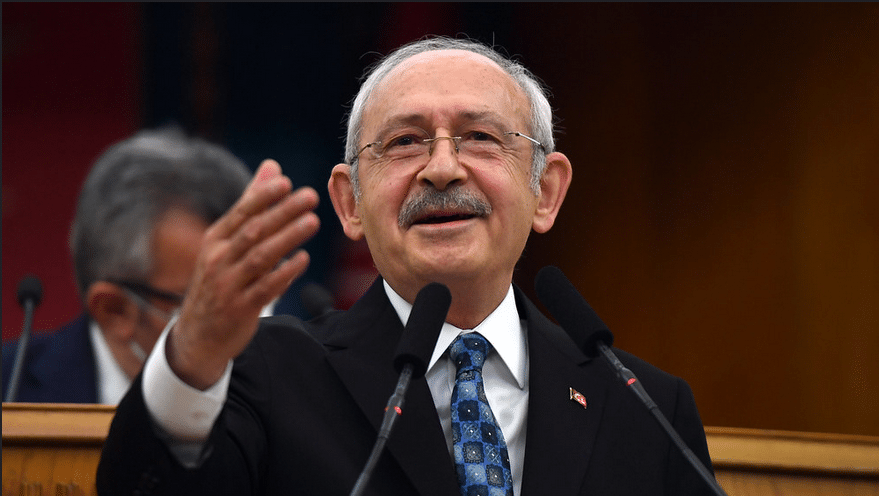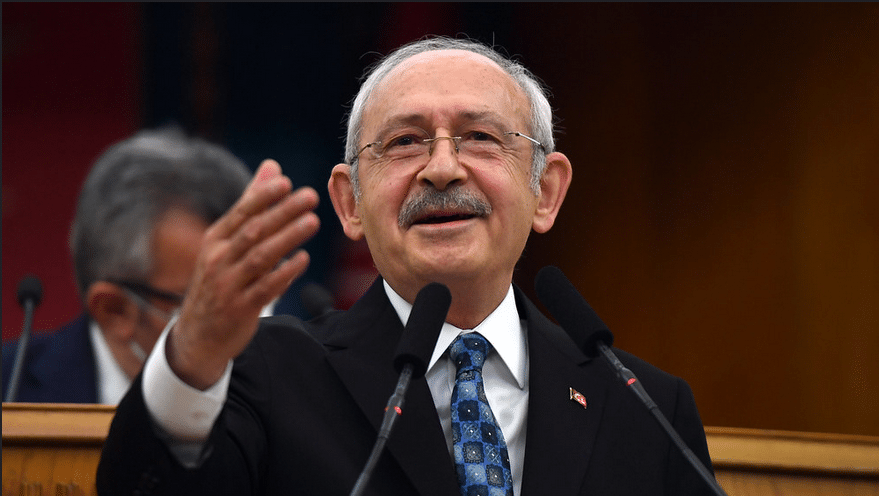 "Do you want to protect your seat by naturalizing asylum seekers and enabling them to vote?" This grave accusation was uttered by main opposition Republican People's Party (CHP) leader Kemal Kılıçdaroğlu; its subject was President Tayyip Erdoğan. The CHP leader also called for a referendum to ask the public about making refugees citizens and allowing them to vote. "If this was Erdogan's intention," he added.
Kılıçdaroğlu's accusation came after Erdoğan on March 15 criticized the opposition and said: "The opposition says that if they win the election, they will send the refugees in the country away. We will not send them."
The CHP leader answered YetkinReport's questions on the matter:
"We will make peace and send them home safely"
YetkinReport: President Tayyip Erdogan said that if the opposition comes to power, they will send Syrian, Afghan and other refugees back to their homeland, adding that he will not. What is your assessment of that comment?
Kılıçdaroğlu: "Erdogan said in his own words that if he stays in power, he will not send refugees, or, in other words, asylum seekers to their countries. We think this is wrong for three reasons.
1- Asylum seekers cause corruption in society, primarily cultural,
2- The labor of refugees is ruthlessly exploited,
3- It seems that he never wanted to make peace with Syria.
We will make peace. With a solution in Syria, we will make peace, provide the conditions for the refugees to live in safety, and enable them to return to their homes in safety."
Let's ask the public to make refugees voters
The President had previously said that once peace is established in Syria, they will be able to return and that the camps inside Syria also serve this purpose. To what do you attribute the change in discourse?
"This is the first time Erdogan has said such a thing. I suspect that there may be an election strategy underlying this. It is necessary to ask: Do you want to protect your seat by giving citizenship to asylum seekers and getting them to vote? A mentality that aims to protect its seat by asking for help from Syrians and Afghans, not its own citizens, cannot govern Turkey. If you want to give citizenship to asylum seekers, let's go to the referendum and ask the people. Let's see if the public wants to grant citizenship to asylum seekers?"
This is the first time you are saying such a thing, namely the referendum for citizenship.
"Yes, it is the first time I am saying it. There are refugee ghettos began to emerge, especially in the big cities. A responsible politician should be aware of the dangers of ghetto formations. But Erdogan is just trying to protect his seat; he can no longer rule Turkey."
Calling Erdoğan to retire
Do you evaluate his rejection to send the asylum seekers within the framework of the changes in the election law?
"The purpose of the changes in the election law is not to ensure justice in the elections but to protect their seats. Others have tried to protect their seats by changing the election law, but none of them succeeded. If a government is on the way to leave, the people will send it, and it cannot save itself or its seat by playing with the law."
"Erdogan needs to see something. You have been in power for 20 years, brother; You have served yourself, your family, close circle and supporters rather than serving the country. You should go aside and retire. Let those who do not pursue self-interest and put the interests of their country above everything else rule the country."
How many refugees are there?
According to official figures, the number of registered immigrants is around 5 million, and 3 million 750 thousand of them are Syrians. According to experts, the actual number is above, and refugees are around 10 percent of Turkey's population of 84 million. The fact that the real population is approaching 90 million leads to a decrease in the per capita income up to 500 dollars a year
Lütfü Savaş, the Metropolitan Mayor of Hatay, which borders Syria, says that the demographic structure of the province is changing rapidly and that three out of every four women who give birth are registered or unregistered Syrians. Vahap Seçer, the mayor of Mersin, who is also from CHP, said that one-fifth of the population consists of Syrian refugees. On the other hand, ruling Justice and Development Party (AKP) Deputy Chairman Mehmet Özhaseki said, "No one can send refugees. In some cities, they keep the industry alive. Take the Gaziantep industry; hundreds of thousands of people work in the heaviest and most difficult jobs."
Likewise, the existence of Syrians, Afghans and other refugees who are employed unregistered and below the minimum wage in agricultural production is a secret everyone knows. Kılıçdaroğlu means this by saying "exploitation of labor".