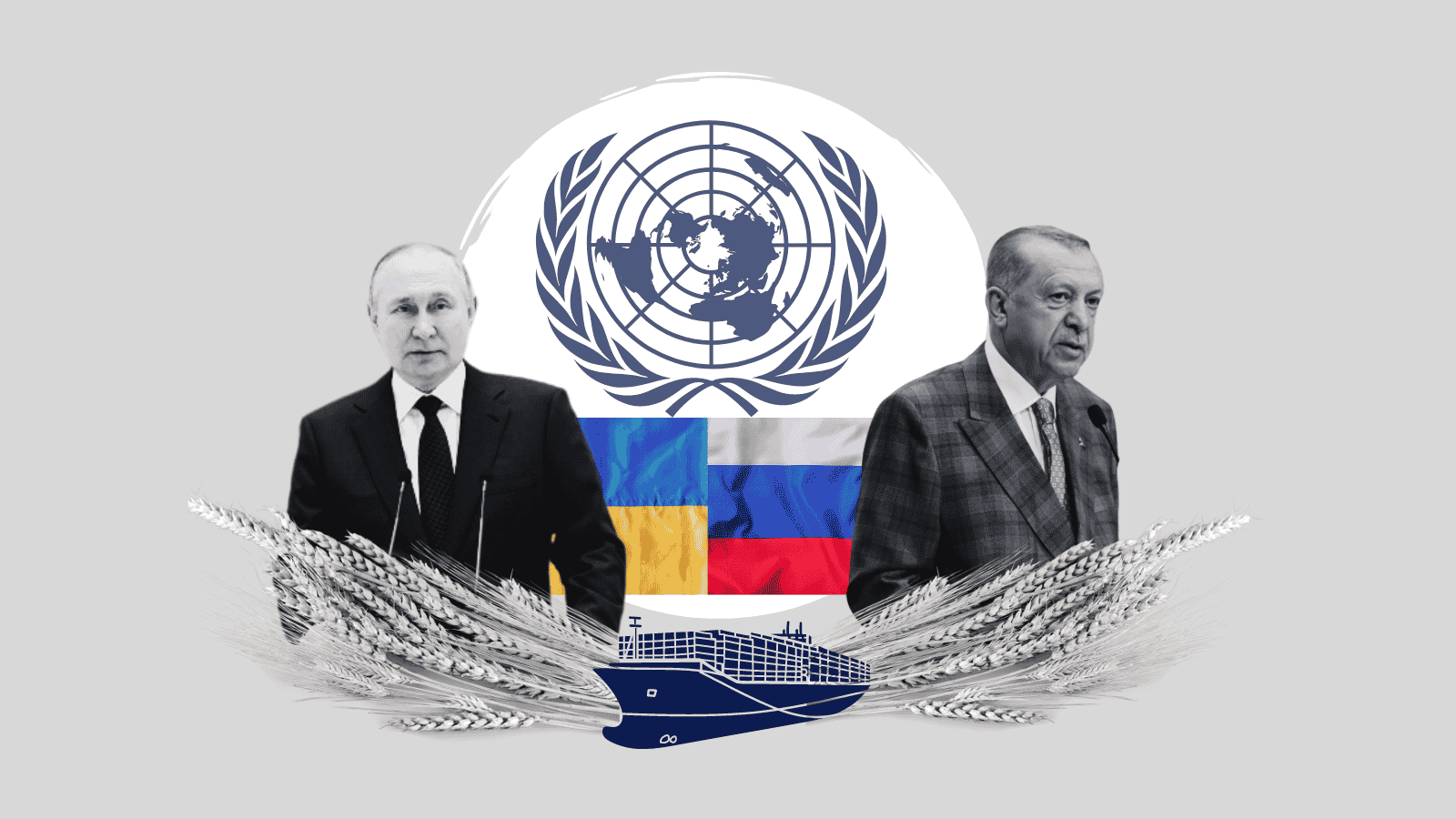 Turkey will host Russian, Ukrainian delegations to solve grain crisis; Turkey, Russia, İran to meet in Tehran on Syria after US alleged that İran will give drones to Russia; UN agreed to extend authorization for cross-border aid; Fugitive Sezgin Baran Korkmaz to be extradited to USA…
Here is what you need to know about Türkiye Today:
1- Russian and Ukrainian delegations will meet in Türkiye, Istanbul on 13 July to resolve the grain crisis. Officials from the United Nations and Turkey will also attend the meeting.
"The military delegations of the Turkish, Russian Federation and Ukraine ministries of defense and the United Nations delegation will conduct negotiations for the safe shipment of grain waiting in Ukrainian ports to international markets by sea," Türkiye's National Defense Minister Hulusi Akar said on July 12. 
The statement came after President Recep Tayyip Erdoğan talked on the phone with the Presidents of Russia and Ukraine on July 11 and called for urgent steps to be taken to establish a safe corridor for grain exports in the Black Sea.
Two countries produce approximately 30 percent of the world's grain exports. The war and Russia's grain embargo on Ukraine have led to an increase in food prices in the world and food crisis concerns.
2- Russian President Putin will meet with Türkiye's President Erdogan and Iranian President Ibrahim Reisi on July 19 in Tehran Iran. 
According to the statement made by Kremlin Spokesperson Dimitry Peskov, Syria and Astana talks will be on the agenda, and Putin and Erdogan will also hold a separate meeting.
This visit will be Putin's first visit outside the Soviet Countries after the invasion of Ukraine.
As the war enters its fifth month, US National Security Advisor Jake Sullivan said on July 11 that Iran is preparing to send hundreds of drones to Moscow and train Russian troops to use these drones as soon as possible.
* The UN Security Council has agreed to extend the authorisation for cross-border aid deliveries to people in Syria by six months, reaching a deal on its third attempt after the mandate for the operation expired. Western countries had called for a one-year extension but Russia, whose military presence in Syria has been key to the survival of President Bashar al-Assad's government, triumphed in a Security Council resolution adopted in New York on Tuesday. Reuters
3- Greece reacted to the Aegean map in the photo shared by Nationalist Movement Party (MHP) leader Devlet Bahçeli on social media. Bahçeli shared a photo on his social media account on July 11, depicting him receiving a present from the ultra-nationalist group the Grey Wolves. The present was a Türkiye Map which included islands such as Lesbos, Rhodes or Crete within Türkiye's borders. 
The photo prompted reactions from Greeks on social media. Following the outrage, Greek Prime Minister Kiriakos Mitsotakis made a statement, saying: "Is this a dream of those with radical ideas or is it Turkey's official policy? Is it a new provocation or a real target?" 
Addressing Erdogan, Mitsotakis said, "Erdogan should clarify his stance on this picture of the junior coalition partner."
4- With the US Federal Reserve's interest rate hike and tightening monetary policy, the dollar appreciated against all world currencies. The dollar levelled against the euro for the first time in 20 years. Economists state that this situation means an increase in economic problems for Turkey and developed countries.
5- Sezgin Baran Korkmaz, the owner of SBK Holding, who has been imprisoned in Austria since June 2021 will be extradited to the United States of America, on 15 July 2022. Turkey has also requested extradition.
According to Anadolu Agency (AA), speaking to AA correspondent, Prosecutor Silke Enzlmüller from the Press Unit of the Wels Prosecutor's Office said that Korkmaz will board from Wels to Vienna and to the USA on Friday (July 15).