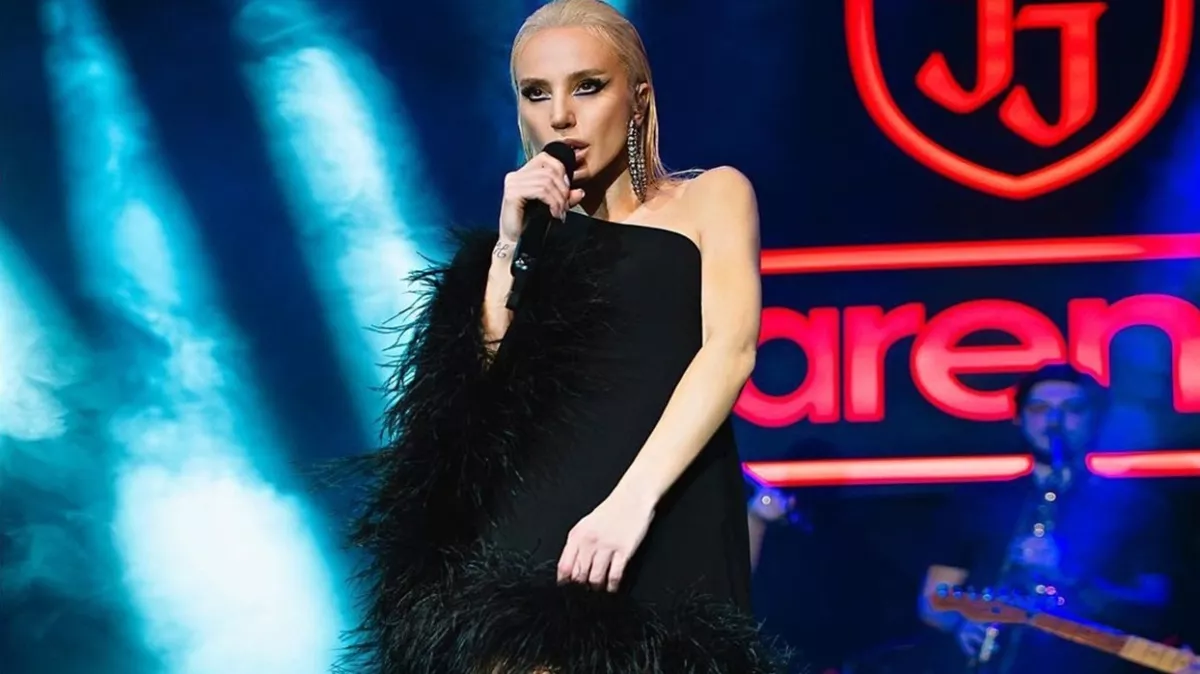 Turkish pop singer arrested after being taken into custody over her words on religious vocational schools on stage on charge of "inciting the people to hatred and hostility".
Singer Gülşen Bayraktar Çobanoğlu, a.k.a Gülşen, was detained on Aug. 25 within the scope of the investigation launched by the Istanbul Chief Public Prosecutor's Office on the charge of "inciting the people to hatred and hostility" or "humiliation" over her statements on stage during a concert about students of religious vocational schools, İmam Hatip Schools, as a part of a joke. 
She was brought to the Security Branch of the Istanbul Police Department and arrested after preliminary proceedings.
The investigation came after video footage of her concert from 4 months ago was posted on social media, sparking debate over her joke over vocational school students. Referring to a person, she said "his heresy stems from the fact that he went to İmam Hatip School."
The singer had become a part of public debate in January over her stage costume as the transparency of the costume attracted conservative comments.
Her response on her Instagram account has attracted more attention than her dress, shared by millions: 
"More than being a father's daughter, a man's wife, a child's mother, I am a person with a mind and ability to think and free will. I am not a slave to any adjective. I don't belong to anyone. I am myself. I belong to myself," she wrote.