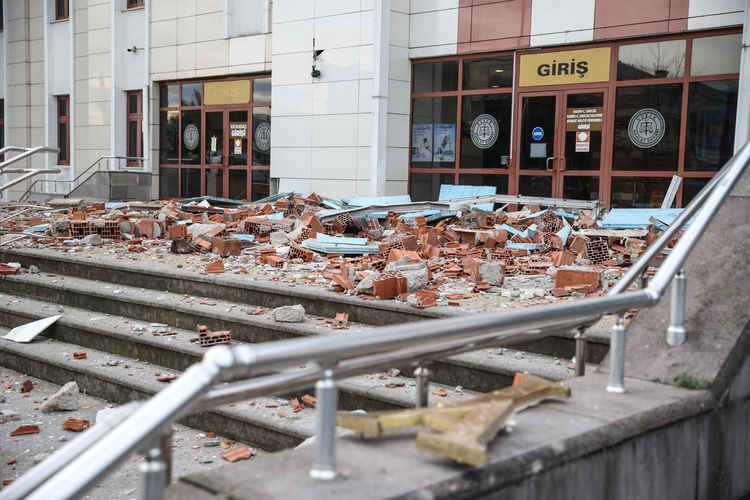 An earthquake in Türkiye hit the western city of Düzce (170 km northwest of Ankara) at 04.08 (01.08 GMT) on November 23. 50 people injured, no loss of life was reported.
Kandilli Observatory in İstanbul reported that the magnitude of the earthquake was measured as 6 on the Richter scale with a depth of 2 to10 km near the Gölyaka district of Düzce. Turkish Disaster and Emergency Management Agency (AFAD) announced the magnitude as 5,9.
The earthquake shook most of northwest Türkiye and was strongly felt in major cities like İstanbul and the capital Ankara.
AFAD reported that there have been 101 aftershocks, the largest of which was of 4,3 magnitude. The agency announced that 50 people were injured in several cities, one is in critical condition.
Interior Minister Süleyman Soylu said that medium-level damages on buildings and barns in the villages were recorded.
AFAD stated that Düzce, Ankara, Istanbul, Bursa, Bolu, Sakarya, Zonguldak, Kocaeli AFAD and Red Crescent teams were dispatched to the scene and the Disaster Damage Assessment Group teams started damage assessment in the region.
Düzce was hit with a 7,2-magnitude earthquake on 12 November 1999 which killed 845 people and wounded 4948 others and damaged thousands of buildings.