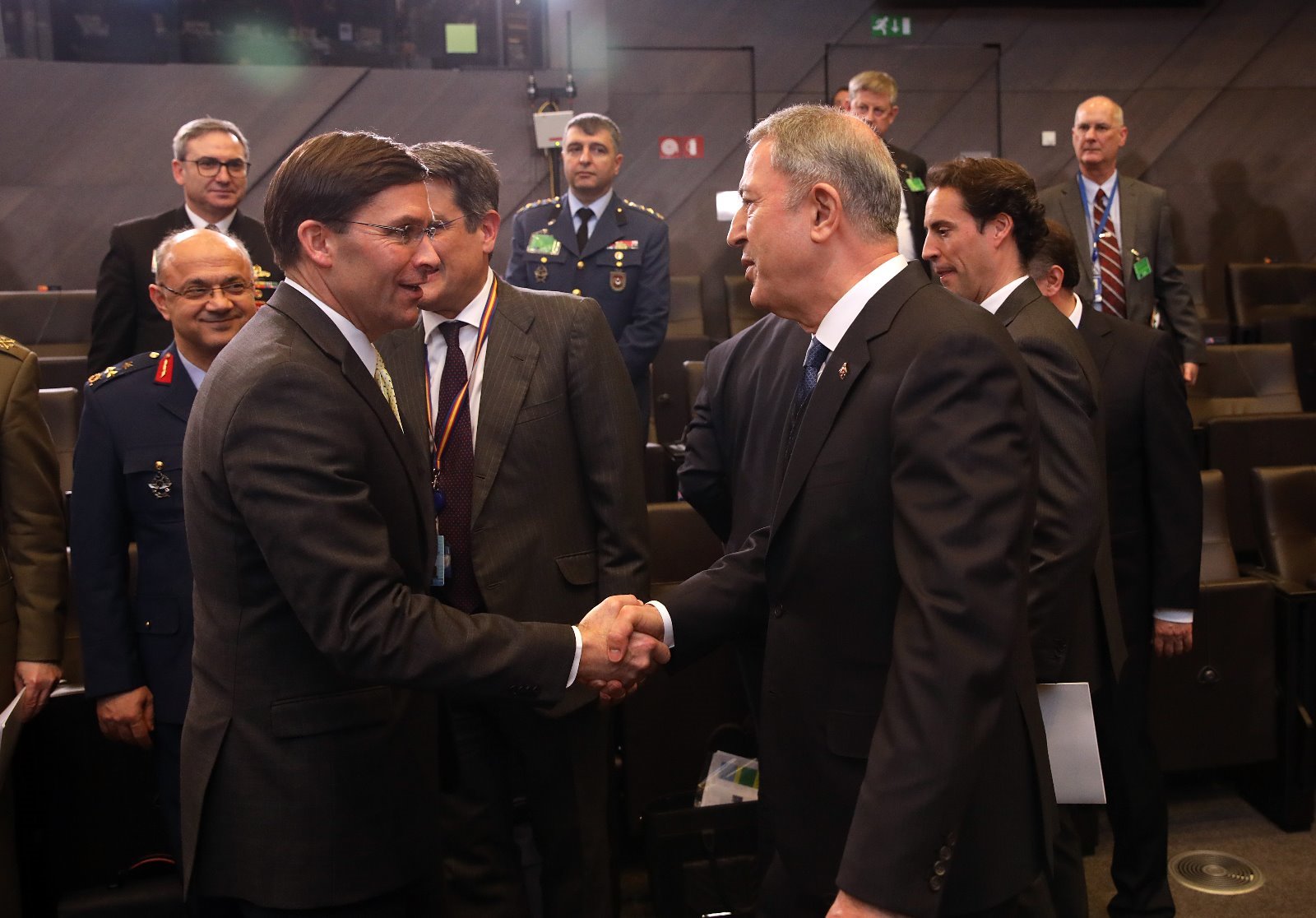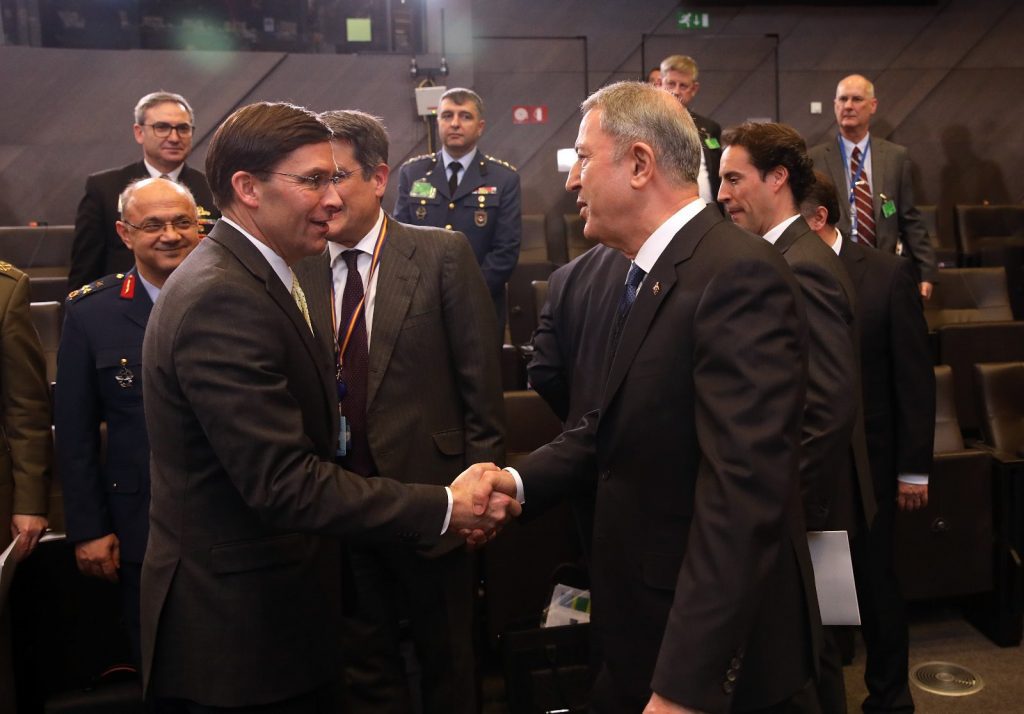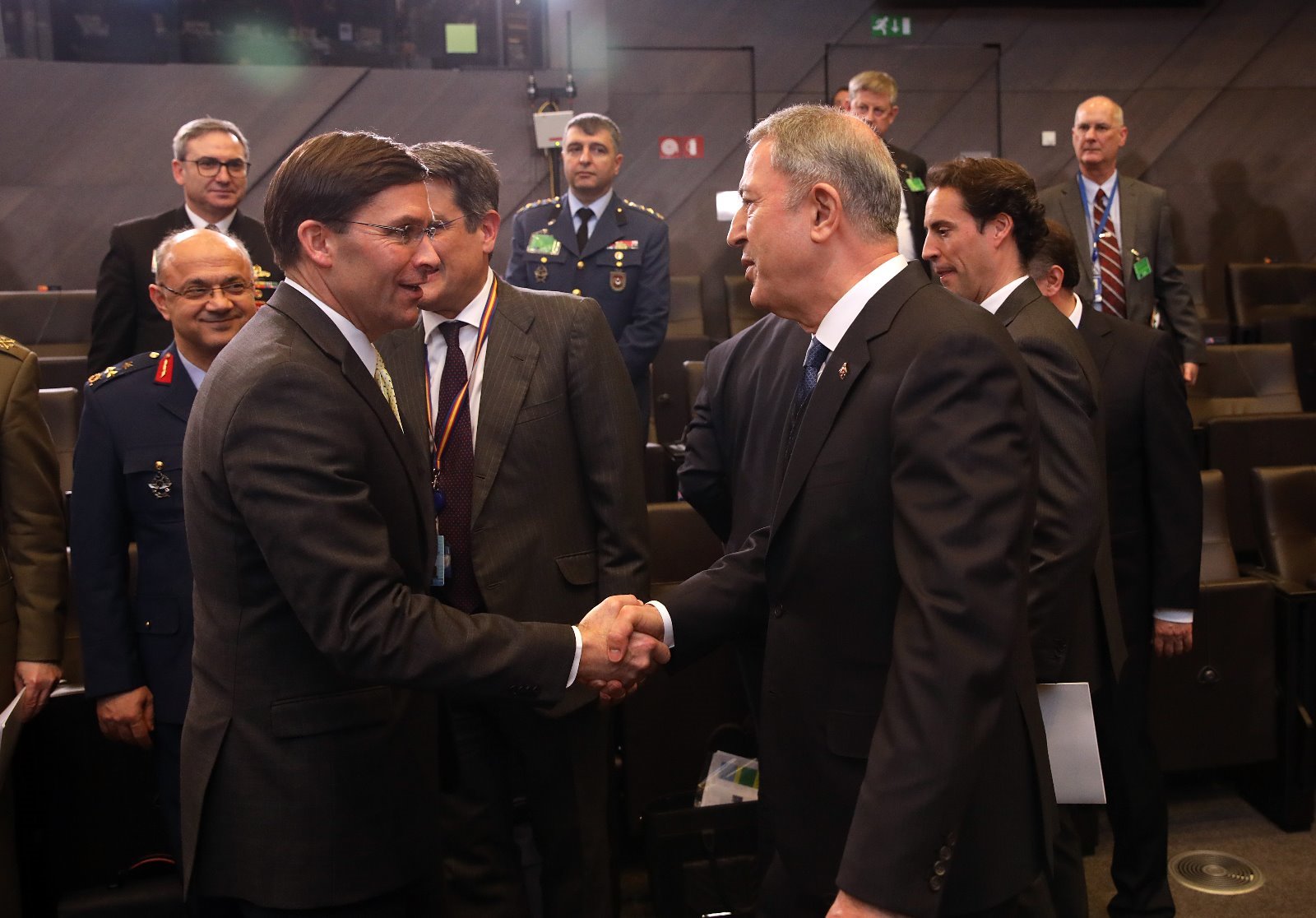 As they chose to stand by Turkey concerning the Ankara-Moscow tensions due to Idlib, US official sources said that they have warned their Syria partner the People's Protection Units (YPG) in Syria that they would get no American protection if they enter into any conflict with Turkey.
According to US sources who spoke to YetkinReport on condition of anonymity, the YPG people in Syria were told that the support of the American forces did not apply to any conflict with Turkey, that they would be deprived of any protection if they get into any clash with the Turkish troops. A senior official stressed that YPG forces were "clearly and repeatedly" told that the US would not choose them over Turkey in case of a conflict. When asked whether that was not contradicting with the fact that the US was still giving military and economic support to this group, the source's reply was that they were giving military assistance to YPG only on condition that they employ it to fight against jihadist terrorist groups like ISIS and al-Qaeda, and this was being closely monitored. Lately, according to this source, serious complaints about the breach of the Turkey-US agreement that was reasched in Ankara on October 17 were brought up in recent meetings with Turkish authorities.
"We had opposed, however…"
A senior American source noted that the Turkish incursion [in October 2019], while opposed by Washington, seems to have accomplished two goals: 1- To give Turkey a military presence in a significant part of North-East Syria, critical for future developments in Syria, and 2- to demonstrate that the U.S. will not defend the YPG against Turkey which was a concern of Turkey's and a belief of, at least some of the YPG.
There is an interesting detail here. I've noticed during the conversations I've had with my US contacts lately, that they no longer use the Syrian Democratic Forces (SDF) name but instead refer to the organization as YPG. The US had chosen YPG as their partner against ISIS in the Kobani/Ayn al-Arab issue in 2014. However, following US intelligence reports and subsequent Congress sessions on the YPG being the armed wing of the Democratic Union Party (PYD), which is itself the Syrian branch of the outlawed Kurdistan Workers' Party (PKK) and there was, therefore, an "organic link" between the organizations, the US Army Special Forces requested they change their name. After this, with certain other Arabic clans joining in 2015, the founding of the Syrian Democratic Forces (SDF) was announced. By contrast, now, we could deduce that US authorities no longer feel the need to employ shell-names when mentioning these organizations.
How far does US support to Idlib stretch?
So, where does the US draw the line to its support to Turkey on Idlib, against Russia? Would that include military support, and in which form? These questions matter because when James Jeffrey, the US's Syria Special Envoy, said last week, in Ankara, that "we stand by Turkey, our NATO ally", US President Donald Trump's National Security adviser Robert O'Brian said, on the same day, in Washington, that they will speak up to stop the massacres by the Syrian regime and Russia but were not considering military intervention. Turkish President Tayyip Erdoğan had even said, in response, that Jeffrey's words sounded good but would have to be proven on the field to be convincing.
Here is the summary of responses I got when I asked these questions to my sources: "The two statements are not contradictory. US forces will not directly get involved in conflict [in Idlib]; that is our limit. But we will support Turkey in other areas, from advanced intelligence services to special equipment when needed". One of the US sources who has informed me on this went a little further: "Turkey hasn't sent too many soldiers to Syria for now; it's just a few thousands, enough to protect the observation points in case of attacks. But Turkey is capable of dispatching troops of 40-45 thousand soldiers in a short period of time. Neither Syria nor Russia would be capable of that. We don't think that Russia will not strain the ties with Turkey too much, which is of strategic significance, over Idlib."
However, no matter how much Turkey could have land troops superiority near its border, it's obvious that without air cover, success will be difficult and the death toll heavy. It's well known that the Syrian airspace is controlled by Russia and the Syrian regime; after some reciprocal incidents where jets were shot down, Turkey has been very careful of not invading Syrian air space. And when the protection of hundreds of thousands of refugees fleeing from Idlib towards the Turkish border is clearly an urgent issue, isn't the Russian airspace control going to be a problem?
A patriot expected in Hatay?
"Patriot batteries placed at the border, in Hatay province, for example, could ensure air cover", said my source. I asked how; "have you decided to send Patriots even though we have purchasedRussian made S-400s?". "Not us", the source said, "but some NATO members could send. The US would have no objection if they decide to do so".
I asked about this to my sources in the Turkish military. Minister of National Defense, Hulusi Akar, was also present at the Munich Security Conference last week. I asked about the possibility of a NATO member, or members sending Patriot batteries to Turkey. A military source said on the condition of anonymity, that there was no such development. But the same source pointed out the importance of Germany giving €25 million to the Turkish Red Crescent for the construction of new shelters fit for winter, at the Syrian side of the border with Turkey, to avoid a new influx of refugees. This subject had, in fact, already acknowledged and greeted by Erdoğan who has thanked German Chancellor Angela Merkel at their meeting in Istanbul on January 24.
Location matters more than quantity
Here, what matters seems to be not how much Germany is giving, but that it's giving for the setup of a refugee aid system not in Turkey but on Syrian territory. This way, Germany actually supports a Turkish endeavor in Syria even though it had criticized Turkey's presence in Syria and had put in stopped military sales to Turkey as a measure of sanction just a few weeks prior.
Would it eventually come down to giving military support to protect the people who will live in those camps? When I asked German Foreign Minister Heiko Maas whether the arms embargo on Turkey will be lifted, he answered that there was no formal embargo anyway and it was more a matter of "common response with the EU". Therefore, anything is possible. Since even early elections are being brought up in Germany, halting yet another influx of refugees should be important for the German government.
In summary, it looks like the Idlib tension with Russia has brought forward the common interests with not only the US but the EU as well. Still, the outcome of the ongoing meetings with Moscow is important for Ankara; let's wait and see.