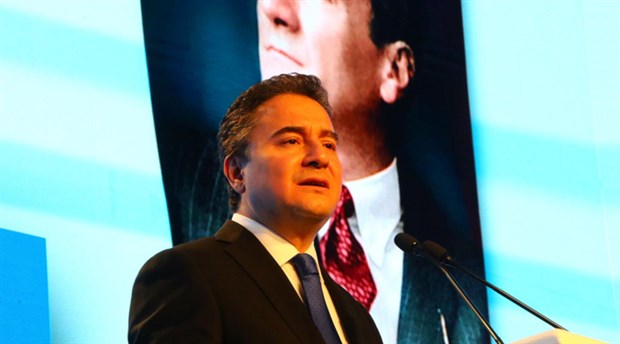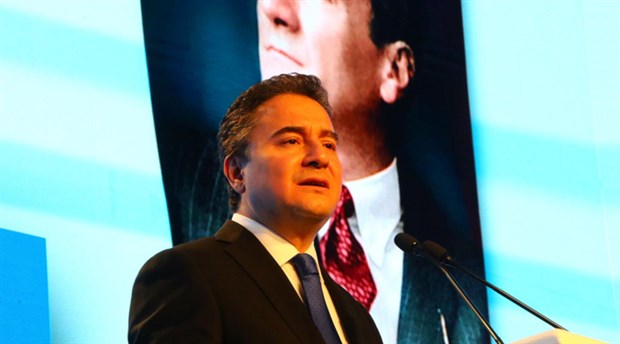 Ali Babacan announced the establishment of the Democracy and Enterprise Party (DEVA) at the Bilkent Hotel conference room in Ankara on March 11. The initials of the party's name also have a meaning in Turkish: a cure, a remedy). He made his entry into the Turkish political life 19 years ago in the very same hall. Tayyip Erdoğan, now President, had presented him as one of the youngest founders of the Justice and Development Party (AKP). Now, in his speech, Babacan hoists a flag to Erdoğan, indirectly accusing him of establishing a one-man rule. He declared his party's target as switching back to the parliamentary system, quitting the current Presidential Government System which was introduced by Erdoğan's government with the support of the Nationalist Movement Party (MHP) leader Devlet Bahçeli in 2018.
Thus, a second party was born out of the AKP body. Republican People's Party (CHP) leader Kemal Kılıçdaroğlu's "twin birth" expression turned into reality, albeit a bit later than anticipated. Ahmet Davutoğlu, one of the founders of the AKP, had founded his Future Party (GP) in December 2019. That new party's goal was also to establish a stronger parliamentary system in Turkey, as well as a new constitution.
These developments bother Erdoğan a great deal. Even if he doesn't admit it, they do. Speaking at an AKP meeting in response to DEVA's launch, Erdoğan said that "every formation introduced as new only confirms the need for AKP and has no other use." And even this shows that he's bothered by it. We have to think of it this way: four years ago, Davutoğlu was the prime minister and Babacan was Erdoğan's economy captain. And that's why Erdoğan's portrayal of these ruptures as "cleansing and getting stronger" is not convincing. As these ruptures weaken his electoral base, he finds himself increasingly dependent on Bahçeli. Probably, Bahçeli enjoys these developments the most.
This is why Babacan's new party initiative is important, in this climate where most people are afraid to speak up. Hence, he stressed that "we're tired of fear politics" in his speech.
Will he make his voice heard in the media?
Babacan will not find much of a place in a certain part of the Turkish media, which advertising agencies that work with big companies still call "mainstream" for profit. Or rather, he won't find a favorable spot in there. Babacan, had, until recently, been seen as the prince of AKP and a potential successor to Erdoğan. With his DEVA move, he will be accused of all sorts of things by this "mainstream" media, from embracing terrorists to being responsible for the economy's current state. Whatever is being done to CHP leader Kemal Kılıçdaroğlu, to Good Party (İYİ) leader Meral Akşener, to the Peoples' Democratic Party (HDP) co-chairs Pervin Buldan and Mithat Sancar, and to Davutoğlu, will be done to Babacan too. Homeland Party (Vatan) leader Doğu Perinçek had been treated as a terrorist up until very recently. Now that he's turned around and supports Erdoğan, he has become a content guest of the TV programs which are, according to the ruling party, the most acceptable. Babacan, on the other hand, like the other opposition leaders, will now have difficulty communicating his message in this media.
But it appears that Babacan took this into account. In his first interview as DEVA's leader on Medyascope for Ruşen Çakır, besides emphasizing the power of social media, Babacan also expressed that "face-to-face contact with the people is important." And that's the way to go. When political parties will realize that mainstream media is not the be-all-end-all for visibility, that's it's merely a part of it, it could set them free and let them work more effectively for and within the masses. Even the CHP's boycott on CNN Turk, albeit a bit late, is proof of this trend. Babacan seems to steer clear of this media visibility obsession for now; this, I think, is positive.
What will be the voter base?
Davutoğlu's job is easier compared to Babacan. Davutoğlu's voter base target is already determined: The GP is targeting the Erdoğan-Bahçeli coalition base. He gives an impression that he's not looking into anything further. And the party's got a chance in this voter base. Past actions of the AKP that other fractions of the population see as wrong, and especially the involvement in the Syrian civil war, are still sources of pride for this voter base. And Davutoğlu's advantage here is that his argument is based on the strong "stealing, thieving" argument against the AKP. Up until now, neither Davutoğlu nor Babacan's family's progressive enrichment have been the subjects of any noteworthy accusations of corruption. Perhaps that was why President Erdoğan had retorted to the shutdown of Şehir University, known for its links to Davutoğlu, asking "weren't those the honest ones?"
But Babacan is aiming to appeal to voters beyond the AKP-MHP base. Former President Abdullah Gül, who is one of Babacan's most significant supporters, also shares this goal. DEVA aims to get the votes of segments that are liberal, attached to the Republican values, and even perhaps the moderate social democrats. The fact that he was applauded for his Atatürk emphasis in his opening speech, and his statement that "Mustafa Kemal Atatürk is the most important unifying value of this country" in his Medyascope interview are indicators of such an aim. This is an important acknowledgment of the Atatürk factor in conservative Turkish politics. And the same goes for his dismissal of the "headscarf ban will come back" fear; it's an important step. After all, the first woman to start the protests in favor of the headscarf/hijab in Turkey in 1968 was his aunt, Hatice Babacan. The fact that he said he would approach the Kurdish issue "based on equal citizenship," while continuing to fight against the outlawed Kurdistan Workers' Party (PKK), is reminiscent of the late president Turgut Özal's approach. Yet another indication of change is that a high percentage of the party's founding members (30 percent) are women and young people who were not previously known.
And these were the reasons why the party founded under Babacan, who is a world-renowned economist, was met with curiosity in Turkey as well as abroad.
Revisionist rather than reformist
When we look at DEVA's program announced on March 11, we see that their approach is revisionist rather than reformist, except for the promise to transition to the parliamentary system.

Like the early years of the AKP, an effort to revise the foreign policy and economy seems to stand out. The program doesn't include radical changes in education, tourism, and energy policies but includes fine adjustments that need to be made, all framed rationally.
In his speech, Babacan speaks of the year 2013 as a turning point. This was a period when Turkey reached the 10,000 dollars of annual income per capita range and was considered among the "high income" countries. Babacan stresses that during that time, when he was the economy chief of Turkey, he had mentioned the "danger of falling into the middle-income trap", and particularly that "non-taxation of unfair benefits from new zoning plans would raise risks of collapsing the economy." However, it's clear that as someone who had equal responsibility for all of AKP's actions between 2002-2015, he should be more critical of himself, too. (*) Such self-criticism would not make him appear weaker. On the contrary, it will paint a stronger image of being able to face the reality rationally; voters value those who admit and correct their mistakes. They see this as a virtue.
This part might be redundant but Babacan takes the responsibility of criticizing the current situation as court boards disliked by Erdoğan are changed or investigated and most people can't utter the slightest criticism due to fear, which should be considered an act of courage.
It seems that this new diversity in politics will liven up the atmosphere. And that is, perhaps, what bothers the AKP-MHP coalition.
(*) For example, it was written in the press that one of the signatories against Osman Kavala, who is currently accused of being a spy, was Ali Babacan – on the grounds that they were "victims of the Gezi protests". Babacan had said before that he had made no complaints, not signed anything, and wasn't "a victim" in any way. I spoke to Sadullah Ergin on the phone; he's one of the founders of DEVA, who had worked as the Minister of Justice and Deputy Prime Minister in Erdogan's cabinets alongside Babacan. He said that, at that time, the prosecutors had written the names of all the members of the council of ministers as victims without asking them, and that neither Babacan nor Nihat Ergün, who is among the founders of DEVA, (and was the Minister of Industry at that time) had signed complainants. I'm sharing this as an update and thanking him for his explanation.