Interesting times: East recovers, West in disarray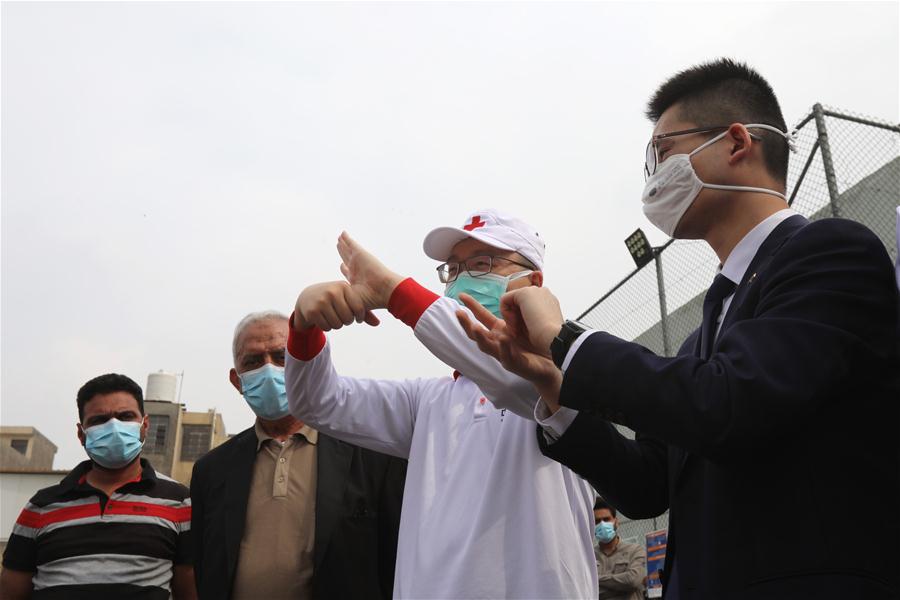 My 11-year-old son just hijacked my phone and said "you have broken another record" after seeing my social media usage hours. He is threatening to take away my phone! This is normally the kind of warning a mother would give to her kids… If you want to know why this is happening, you are probably guilty of the same- in light of the rapidly evolving COVID-19 virus and the social isolation we are advised as a response. Our phone addictions just reached another level…
The global social media is serving an important purpose during these troubling and sad times. It is both as a witness to these developments as well as an activist and active participant in the processes surrounding the coronavirus. It forms a rapid warning mechanism for governments, politicians, and institutions that are at the front line of the fight against this virus.
We know that the epicenter of the coronavirus has now migrated from Asia to Europe. Countries such as France, Spain, and Germany are now experiencing rapid rises in the number of cases, after Italy's high figures. On the other hand, the "natural selection" leaning approach of the United Kingdom remains perplexing to many both inside and outside of that country.
China and S. Korea examples in corona fight
According to the latest figures in Turkey, there are now 98 declared COVID-19 cases in Turkey. And unfortunately, we had our first death, an 89-year-old male patient. Health Minister Fahrettin Koca mentioned earlier this week that "Turkey is lucky compared to some other countries" in terms of the number of cases, but as he did explain last night, the cases are now going to expand rapidly. We might be lucky so far to some degree; however, the big storm is coming in and everyone is realizing that we will need all the ammunition that we have during this most extraordinary war.
In Turkey, we especially look to South Korea and China for being model countries in terms of how they handled the disease, China not soo much in the beginning, but later on. We realize that testing many people and isolating cases have been part of their success. Both countries are experiencing a decrease in the number of new cases. Besides, China has sent a team of experts to Iraq and will also be helping Italy in a similar way- which is quite contradictory to the way this country is usually perceived. They are also expected to send large amounts of test kits to Turkey in the coming days.
West in disarray, the Cuba case
While protection and health measures might be similar in many countries, different leaders project different styles. Donald Trump is maintaining a selfish attitude, having first said the virus was an exaggeration of the Democrats, he has now had to institute extraordinary measures as well. His motto of 'America First' manifests itself in strange ways, for example when the Guardian reported that he was trying to buy the research output of German company CureVac just for U.S. usage… France, which started slowly in terms of reacting to the crisis, got on the curveball and commenced with a 45-billion-euro aid package for businesses as well as draconian measures to contain the spread of COVID-19.
We still do not see a coordinated effort within the E.U., and clearly, Brexit has left each country more on an "everyone for themselves" kind of mode. When we come to Turkey, it will be very beneficial if the government could also announce financial measures- albeit in an already difficult economic environment- as economies everywhere are halting at an incredible pace.
There is a saying that it attributed to China, but most likely does not stem from there. "May you live in interesting times." We are all definitely living through such days. There is Cuba, opening its port to the Braemar cruise ship which was not welcome to any other port for weeks due to the possible COVID-19 infections onboard. Cuba is known for its medical sector and the country is also sending ambitious signals about working on a cure. Then there is Iran, Turkey's autocratic neighbor which in one day released 85,000 prisoners. Almost like seeing a mirage in the desert, but under very dire circumstances. The case of prisons as a big liability for COVID-19 is also discussed in Turkey as in other places.
Tough measures and solidarity
It seems that during the next several months, we will continue to focus on the coronavirus in topics more than health alone. We will be questioning healthcare systems and access to healthcare in many countries. In Turkey, one positive outcome could be the realization that we need to invest more significantly in research and development in our university systems and stay in the game of research and innovation. This is also a new way of thinking about how to incentivize Turkish economy.
COVID-19 cases worldwide are almost 200,000 and deaths are unfortunately at the 8,000 level. We realize that number of cases and the toll in Turkey are also going to escalate rapidly and hope for both internal and external collaboration as well as continuation of rational health and other measures.