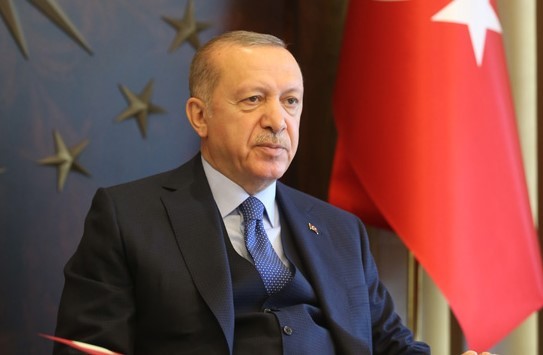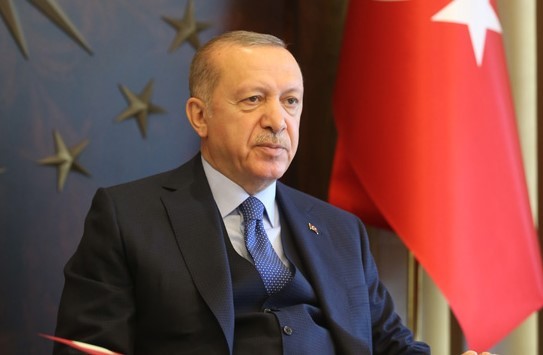 President Tayyip Erdogan gets angry and fuming whenever someone criticizes his unique "Presidential Government System", of being a one-man rule.
But let's take a look at a news pieces from May 6.
Here is one of them: Protective mask selling prices will be submitted to Erdoğan for approval. Until a few days ago, Erdoğan had been stressing that masks are key in the fight against COVID-19 and therefore should not be sold but distributed by the government free of charge. But he had a changed his mind. And in this case, it won't be the Minister of Commerce for example to put a limit to the mask prices, it has to announced by the President.
Another one: President Erdoğan will decide on intercity bus ticket prices. As it is known, within the framework of the COVID-19 measures, buses have to adopt a sparse seating arrangement. And it won't be the Minister of Transport who would set a limit to avoid skyrocketing bus ticket prices; Erdoğan will do that.
These are extraordinary measures in line with the COVID-19 pandemic, you may say. So, are the new staff appointments at universities also related to the health pandemic? With the presidential decision published in the Official Gazette, all decision-making mechanisms in universities (senate and similar bodies) will be by-passed and all powers were given to the rectors appointed by the President, as the sole decision-maker. One person will make all decisions in universities, too.
Last but not least: The election system in profession unions and similar NGO's will be changed. Because certain profession unions like the Union of Turkish Bar Associations, Union of Turkish Chambers of Engineers and Architects (TMMOB) and the Union of Turkish Medical Doctors (TTB) have brought criticisms (as they have done during previous governments) towards President Erdoğan's ruling Justice and Development Party (AKP) government. "Let's change their electoral systems", President Erdoğan must have said, "and see if they can still elect the ones criticizing us". It is reported in the media that Erdoğan has excluded the TTB from the practice "thanks to" the extraordinary efforts of doctors and other health workers in fight against COVID-19. The bill will be the first one to be submitted to the Parliament when the recess is over.
Erdoğan makes all the decisions
Erdoğan makes all the decisions in Turkey, even on the appointments of lower-level officials. That's why he still hasn't come to terms with the fact that the center-left Republican People's Party (CHP) has won the majority of metropolitan municipalities more than a year ago. Until March 31, 2019 elections, Erdoğan used to keep a sharp eye over metropolitan municipalities (of cities like Istanbul, Ankara or İzmir) which were managing budgets akin to those of small or medium size countries.. Those attempting to fly under the radar were being forced to resign.
And they work well, too. Erdoğan's ever-shrinking inner ring has calculated that they would be able to block the way of CHP municipalities in some Municipal Assemblies where AKP and Nationalist Movement Party (MHP) members still hold the majority. But that weapon backfired when Ankara Mayor Mansur Yavaş started to broadcast the municipal assembly meetings and tenders live, which was followed by other CHP mayors.
When CHP municipalities kickstarted a donation campaign for COVID-19 relief, Erdoğan banned them. Nobody could open a donation campaign or distribute aids to the public outside his government's initiative. Even bread distribution to people in need was banned. And Istanbul Mayor Ekrem İmamoğlu overcame this with his new "pending invoice" system. The municipality determined the citizens who could not pay the water and gas bills; the citizens who wanted to help out were able to pay those bills. This way, citizens who had difficulties paying for their expenses during the pandemic struggled less while municipal revenues were not cut. Erdogan's advisors have not yet developed a formula to block this.
Nevertheless, Erdoğan continues to every COVID-19 statement in an election rally, accusing the Turkish state's founding party, CHP, of "fascism" and "degeneracy".
"As much as AKP is Turkey's party, other parties are also representative of our country", said Mehmet Yılmaz in the piece he wrote for T24. "Are you aware?", he continued; "those you call degenerate are running 50 percent of the Turkish population".
The one exception to the one-man rule
Yes, the President wants to control everything, from bus fares to faculty appointments. But or course, there are certain areas where he struggles to establish control or even is unable to make decisions himself.
There is a single exception to the one-man rule. In other words, a single individual has an exceptional status within this one-man rule: MHP leader Devlet Bahçeli.
President Erdoğan is the sole decision-maker in all daily affairs, after consulting, when necessary with advisors, directors and ministers of his government.
But when it comes to strategic issues, Bahçeli too has a say.
Erdoğan knows that he owes Bahçeli his election victory based on the 50+1 percent condition, formulated per MHP's "national state, powerful governance" slogan. And of course, when he sees fit, Bahçeli reminds him of that by tweeting about it. The last example was his post, which could be read as a "no need for that" response to speculations on whether Erdoğan wished to go for a snap election under the pretext of COVID-19.
Elections, too are an issue that Erdoğan cannot freely make decisions on. Not just because Turkey goes for elections or referendums only when Bahçeli sees fit. To give you an example, Erdoğan certainly examine the polls much better than the ones we can see and weigh that the Kurdish-problem-focused People's Democratic Party (HDP) voters will play a key role in the first election to come. But is it possible to start a dialogue with the outlawed Kurdistan Workers' Party's (PKK) imprisoned leader Abdullah Öcalan, like in 2012, despite MHP vetoes? Especially during the rift with the U.S. over their weapon and military training support to the PKK's Syria extension the YPG? (On the other hand, yes, you are right, if he does, that could mean Bahçeli gave his blessing for that.)
Also, Bahçeli did what he could, using the pretext of COVID-19, to extract from prison some mob leaders who, according to him, are just his "nationalist friends, victims of destiny", as journalists and politicians remained imprisoned. It's also true that Bahçeli has the most hawkish attitudes towards issues like Syria, Libya, and the Aegean-Cyprus issues.
Or course, it's up to Erdoğan not to take into account Bahçeli's unofficial veto powers, taking the risk. After all, the Constitutional changes for the Presidential Government System was accepted with the support of Bahçeli, granting the President key appointment and executive powers. It also bestows upon him the power to determine parliamentary decisions, since he's also head of the AKP.
So why does he get so angry when his governance system is called a "one-man rule"? It's impossible to understand.