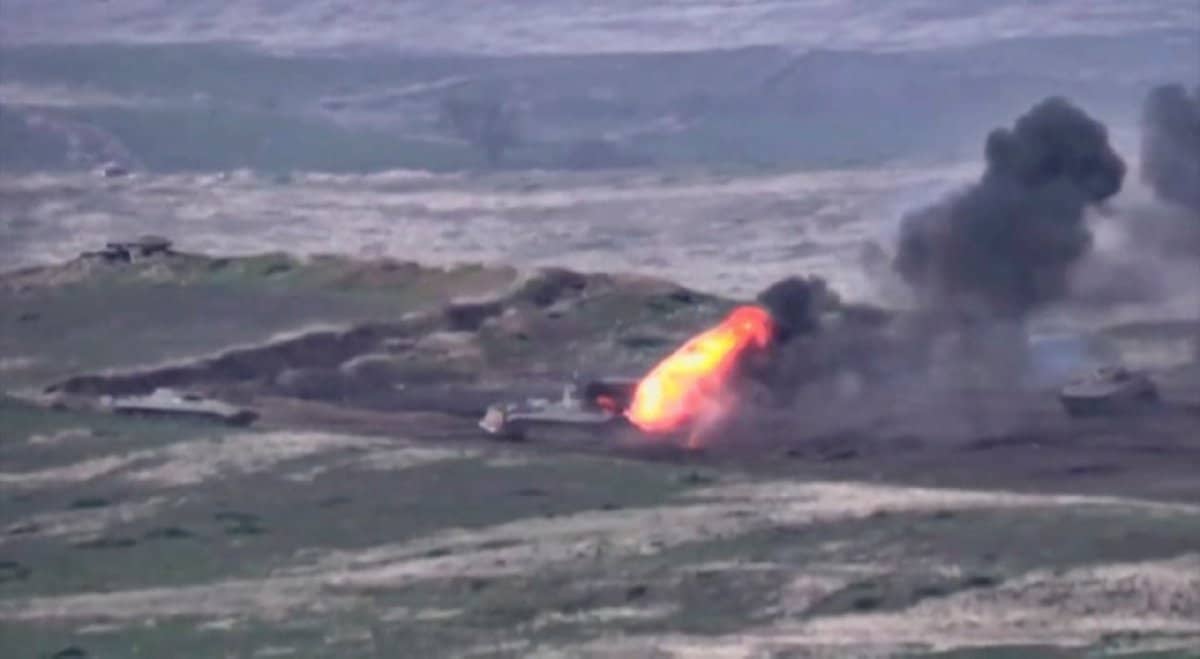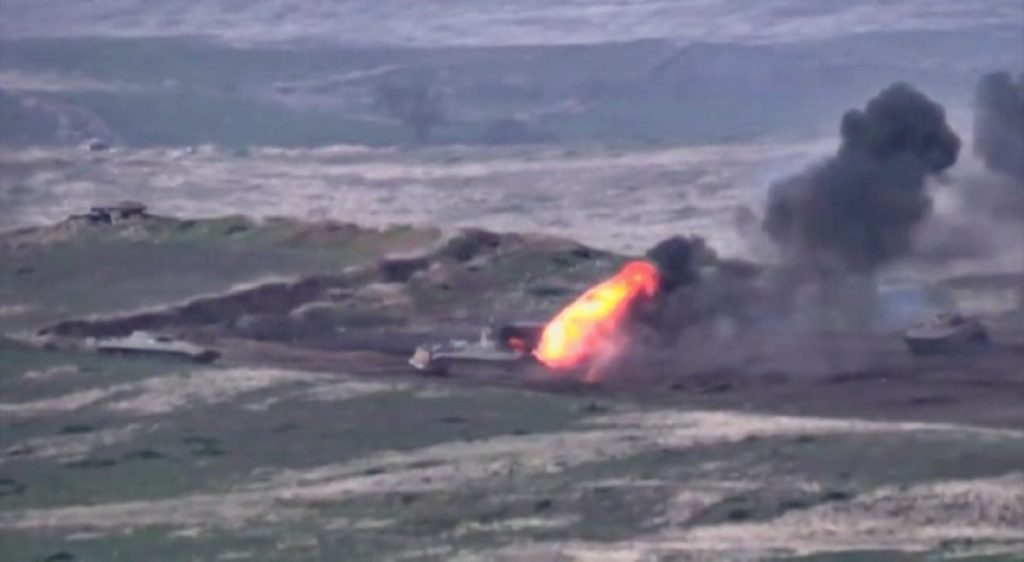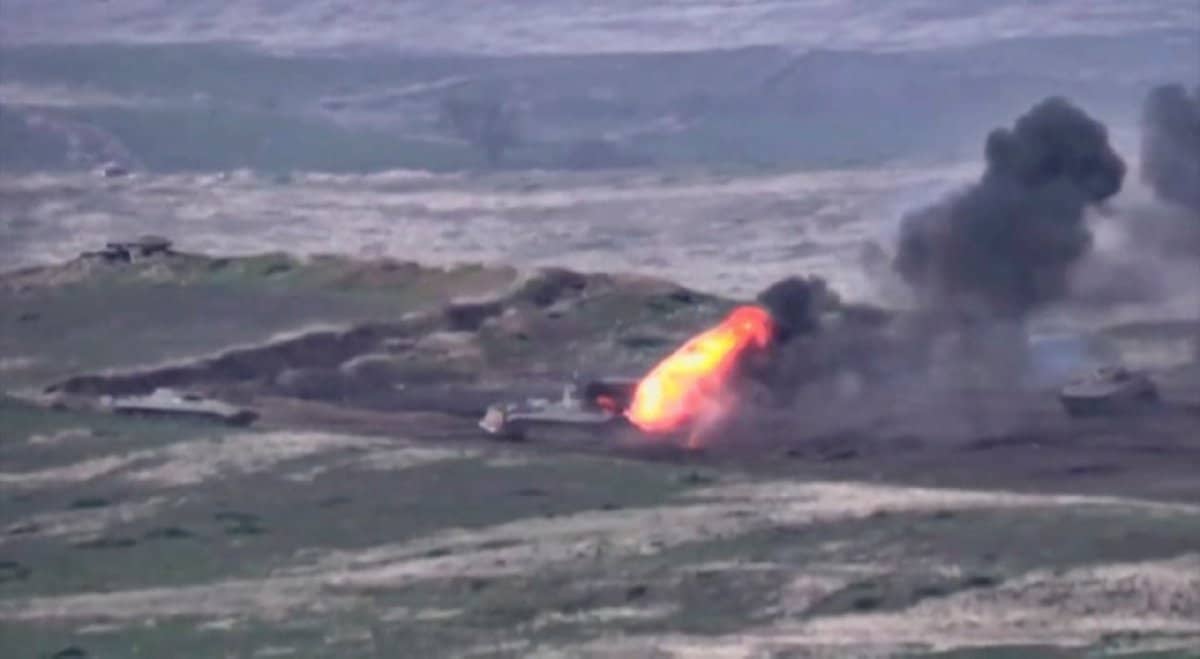 Azerbaijan and Armenia have been involved in an alarming border clash, with both parties accusing each other of targetting civilians in border villages in Nagorno-Karabakh on Sept. 27.
Azerbaijan's defense ministry said Armenia attacked civilian settlements and military positions along the "contact line," a heavily-mined no-man's-land that separates the Armenian-backed forces from Azeri troops in the region.
It said some civilians had been killed "as a result of the intensive shelling" by Armenia, and that Azerbaijan had taken retaliatory measures, according to Duvar English.
Erdoğan lends support to Azerbaijan
Azerbaijani President Ilham Aliyev said they destroyed Armenian military vehicles as his senior advisor Hikmet Hajiyev accused Armenian forces of launching "deliberate and targeted" attacks along the front line.
Turkish President Recep Tayyip Erdoğan lent support to Azerbaijan in a Twitter message, calling on the Armenian people to "take hold of their future against their leadership that is dragging them to catastrophe" and "using them like puppets."
Foreign Minister Mevlüt Çavuşoğlu discussed the clashes on the phone with his Russian counterpart Sergey Lavrov.
Turkish Defense Minister Hulusi Akar, meanwhile, urged Armenia to immediately cease hostility towards Azerbaijan that will "throw the region into fire."
Clashes in July
On July 6, Azerbaijan President İlham Aliyev criticized the Minsk Group because it was failing to find a political settlement to the ongoing Nagorno-Karabakh problem, also accusing Armenia of dragging its feet. Following that statement, there were reported troops build up along the border of the two Caucasian states. This tension turned into action on July 11-12, and a mutual artillery fire initiated by the Armenian troops in the Tovuz region have started, according to a statement by the Azerbaijani authorities.