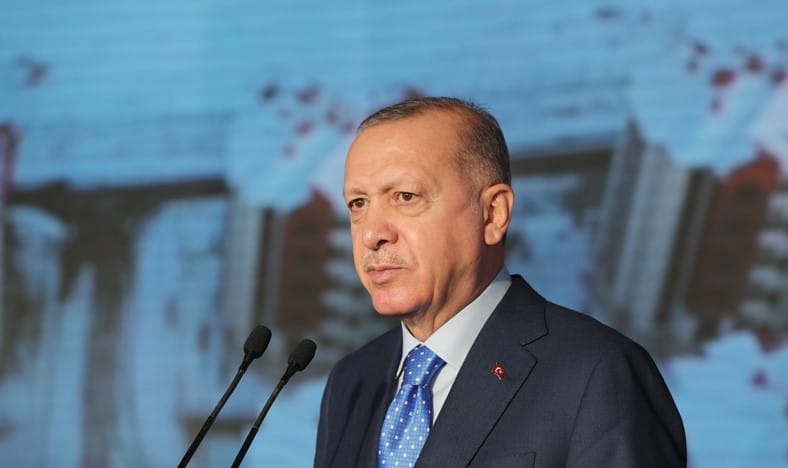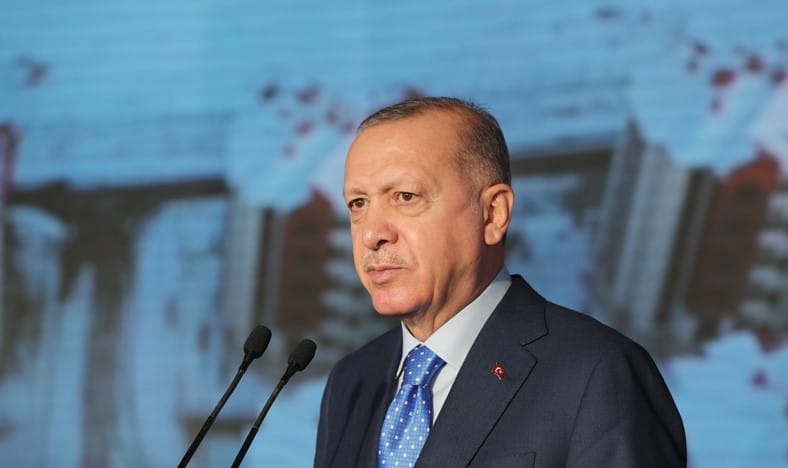 "A person who put his party in this situation is showing a perfect example of dictatorship by silencing or expelling everyone who opposes."
Guess who used these words to criticize whom? No, it was not main opposition Republican People's Party (CHP) leader Kemal Kılıçdaroğlu criticizing President and Justice and Development Party (AKP) leader Tayyip Erdoğan and his strategy. Though, nobody would find it odd if he actually said that; for some time, he has already been accusing Erdoğan of silencing or expelling those who oppose him and ruling Turkey in a dictatorial way.
But this time Erdoğan used this sentence against Kılıçdaroğlu, while addressing the Mersin, Denizli and Uşak provincial congresses of his ruling AKP during a Jan 25 online meeting.
It is exactly two months after Bülent Arınç, one of the three pillars of the foundation of the AKP, was forced to resign from the Presidential High Advisory Board. Does anyone remember why? Let's recall it.
Arınç, Gül, Davutoğlu, Babacan, Yıldırım
It was Devlet Bahçeli the head of the AKP's election partner Nationalist Movement Party (MHP) who asked for Arınç's resignation. Because after Erdoğan said Turkey needs reform in the judiciary and economy, Arınç opposed the years-long arrests of Selahattin Demirtaş and Osman Kavala.
Arınç was not the first person to be excluded from the AKP system because he did not think like Erdoğan. The gates of the party were also closed to former President Abdullah Gül, who was one of the founding pillars of the AKP with Erdoğan and Arınç, at the 2014 Congress, when his presidential term expired. In 2013, Gül began not to think like Erdogan on some issues, including the method of suppressing the Gezi protests to fighting corruption.
Erdoğan provided Gül's expel through Ahmet Davutoğlu, having him appointed as the prime minister ant that AKP leader to replace himself while he was moving to the presidency in the previous parliamentary system. However, Davutoğlu started not to think like Erdoğan. For example, Erdogan objected to the transparent financing of politics project prepared by Davutoğlu together with Ali Babacan, saying that "You cannot find even candidates to become district heads" if the proposed system was implemented. Babacan stepped aside in 2015, Davutoğlu was forced to leave in 2016 with an intra-party coup conducted through Binali Yıldırım. The seat under Yıldırım was pulled with the support of Bahçeli one year before his tenure expired.
One man versus "one little man"
In the same speech I quoted above, Erdoğan said "You know, they accused us and many politicians for years of one-man rule. (…) Currently, a poor-little-man politics in force in the CHP. Turkey's first political party, the CHP, is confined to one poor little man and policies whispered to him by unknown people," a rhetoric that he used also in his weekly address to party lawmakers on Jan. 27.
"He is trying to belittle |me], but at the same time he is looking for a companion," Kılıçdaroğlu replied to Erdoğan. It is obvious that Kılıçdaroğlu's strategy has really disturbed Erdoğan. Erdoğan complained about the CHP strategies to AKP members, which is very strange. More interestingly, this comes at a time when pro-government media have been reporting about "that many CHP deputies will resign".
So, what is that Kılıçdaroğlu strategy that Erdoğan wants CHP members to oppose? The answer is about "silencing everyone" as Erdoğan says "There is the HDP [Peoples' Democratic Party] on one side of the balance, and İYİ Party on the other. The task given to the CHP is to keep these two in balance and to prevent the breakdown of the semi-secret, semi-open alliance. "
This is the sentence that reveals the discomfort Erdoğan feels about strategies of Kılıçdaroğlu, who he belittled.
The main disturbance is the 2019 defeat
Kılıçdaroğlu and İYİ Party leader Meral Akşener had formed the Nation Alliance in the face of Erdoğan's People's Alliance with Bahçeli. In the background of the Nation's Alliance was the Kılıçdaroğlu's tactic to "lend" lawmakers to the newly founded İYİ Party to enable İYİ Party to enter the elections. The alliance strategy based on this tactic caused the AKP to lose important metropolitan mayor seats, including Istanbul and Ankara, in the 2019 local elections.
On the other hand, if Erdoğan did not push for a re-run of the Istanbul election, the vote gap between the winning CHP candidate Ekrem İmamoğlu and the AKP's Binali Yıldırım would not jump to 800,000 from the initial 13,000. One of the most important reasons why not only HDP but also conservative Kurdish votes turned toward Ekrem İmamoğlu was the AKP's alliance with the MHP.
Erdoğan placed the İYİ Party on the same side of the balance with the HDP and CHP, after a long time, in order not to irk Bahceli, to whom he owes his power.
One final note. Erdoğan used to have copywriters who would hit the target. This "poor-little-man" scorn can backfire.