Erdoğan wants a word with Biden, opens S-400s to debate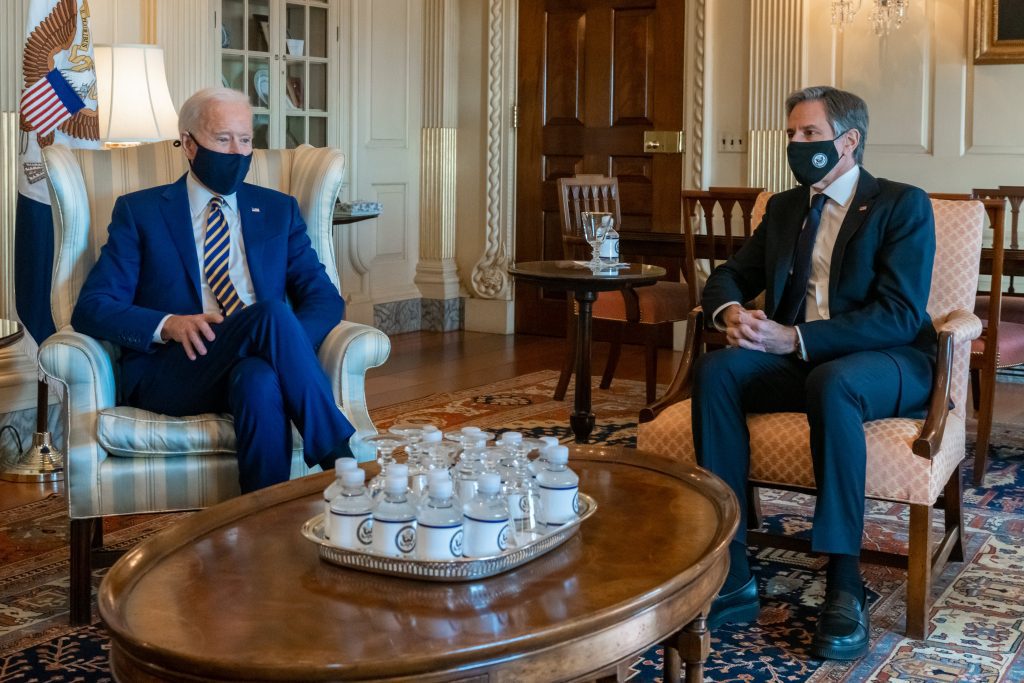 It seems that the Turkish Presidency has finally accepted that relations with the U.S. are heading towards the wall. President Tayyip Erdoğan has finally realized that things cannot be passed over with Joe Biden's administration with the help of diplomacy carried out with Donald Trump with the problem with Turkey's purchase of Russian S-400 air defense systems lingering. That attitude can be understood from the words of İbrahim Kalın, Erdoğan's spokesperson and security and foreign policy advisor.
In a recent interview with CNN International, Kalın said Turkey is "ready to buy [U.S.] Patriots or any other European systems." A few days before that Defense Minister Hulusi Akar had announced to a group of journalists that Turkey is ready to discuss a formula on the S-400 similar to what Greece did for the S-300s. Greece, a NATO member like Turkey, had bought the Russian missiles but locked them up on an island.
Turkey's current position on the matter contradicts its stance a few weeks earlier when Ankara said it would buy yet another batch of missiles from Russia.
"Our policy vis-a-vis the S-400s has not changed," U.S. State Department spokesperson Ned Pierce said in response to signals from Turkey that their stance on the issue has not changed.
So is it the U.S silence that changed Turkey's attitude?
"We can talk about the S-400s, too but let's first have a word," the Erdoğan administration is telling the U.S.
Erdogan's congratulatory message to Biden has not yet been answered as of Feb. 11, when this article was written. Foreign Minister Mevlüt Çavuşoğlu is still waiting for his U.S. counterpart, Antony Blinken, to call. Even the statement by his spokesperson on Feb. 10 that Blinken would call Çavuşoğlu soon excited Ankara. Defense Minister Akar was probably meeting frequently with his U.S. counterpart Lloyd Austin when he was commander of CENTCOM. No statement was made that they had been meeting as two ministers until the time this article was written. So far, the only person officially in contact with the new U.S. administration is İbrahim Kalin, who met with Biden's National Security Advisor Jake Sullivan. The positive impression of Kalın in the Western world as a knowledgeable top bureaucrat definitely played a role in this.
Expect Kalın's contact, telephones in Ankara are not ringing.
Releasing Kavala won't be enough to mend ties
Several factors play a role in this maneuver.
As you would remember, Turkey released journalist Deniz Yücel from prison to repair relations that deteriorated to a level that would hurt investments. Trump's threats to "ruin your economy" came to an end after the release of Pastor Andrew Brunson from prison in 2018. This attitude led to claims in the Western world that Erdoğan was pursuing a "hostage-taking" policy. The Western public opinion even started thinking that activist Osman Kavala and Peoples' Democratic Party (HDP) Selahattin Demirtaş were kept in prison as bargaining chips and would be released to mend relations when needed.
However, it is now clear that relations will not reach the desired level without talks about the S-400 issue, even if Kavala and Demirtaş are released, or even if the Halki Seminary on Istanbul's Heybeliada is re-opened.
Let's not miss a detail. Before saying "that *We are ready not to use the S-400 missiles when not necessarily", Defense minister Akar made another statement ."We want to return to the F-35 program," Akar said, referring to the ousting of Turkey from the program because it bought Russian systems. Because, as a former chief of staff, it is Minister Akar who knows what is needed to defend the country, not the politicians who make high-pitched statements to gain Erdogan's sympathy.
S-400, Halkbank and Reza Zarrab
Let's avoid speculations that the F-35 jets that Turkey has already paid for would not be delivered even it would leave the $2.5-billion S-400 missiles to ruin in depots but it is obvious that the matter will affect the Turkish-Russian relations.
At this point, it is not easy for Erdoğan to change his S-400 decision without coming at odds with Russian leader Vladimir Putin.
But from Erdoğan's point of view, there is another important dimension to the relations with the U.S. apart from the S-400, YPG / PKK presence in Syria, or the Fethullah Gülen issues. An aspect that can affect both the economy and administrative capabilities of the government. That is the ongoing Halkbank case in the U.S.
Although Trump said "the courts are independent", he was apparently using his influence over the judiciary in the Halkbank case. It is doubtful whether Biden will do so.
And there is the Reza Zarrab issue. Zarrab, who once used some politicians of the ruling Justice and Development Party (AKP) as his employers, was accessed by the FBI in Istanbul at a time when he was also wanted by Iran. He sought asylum from the United States and became an informant.
It was said that Trump was covering up his confessions over his links in Turkey. But what will Biden do? This is also a matter of concern in Ankara.