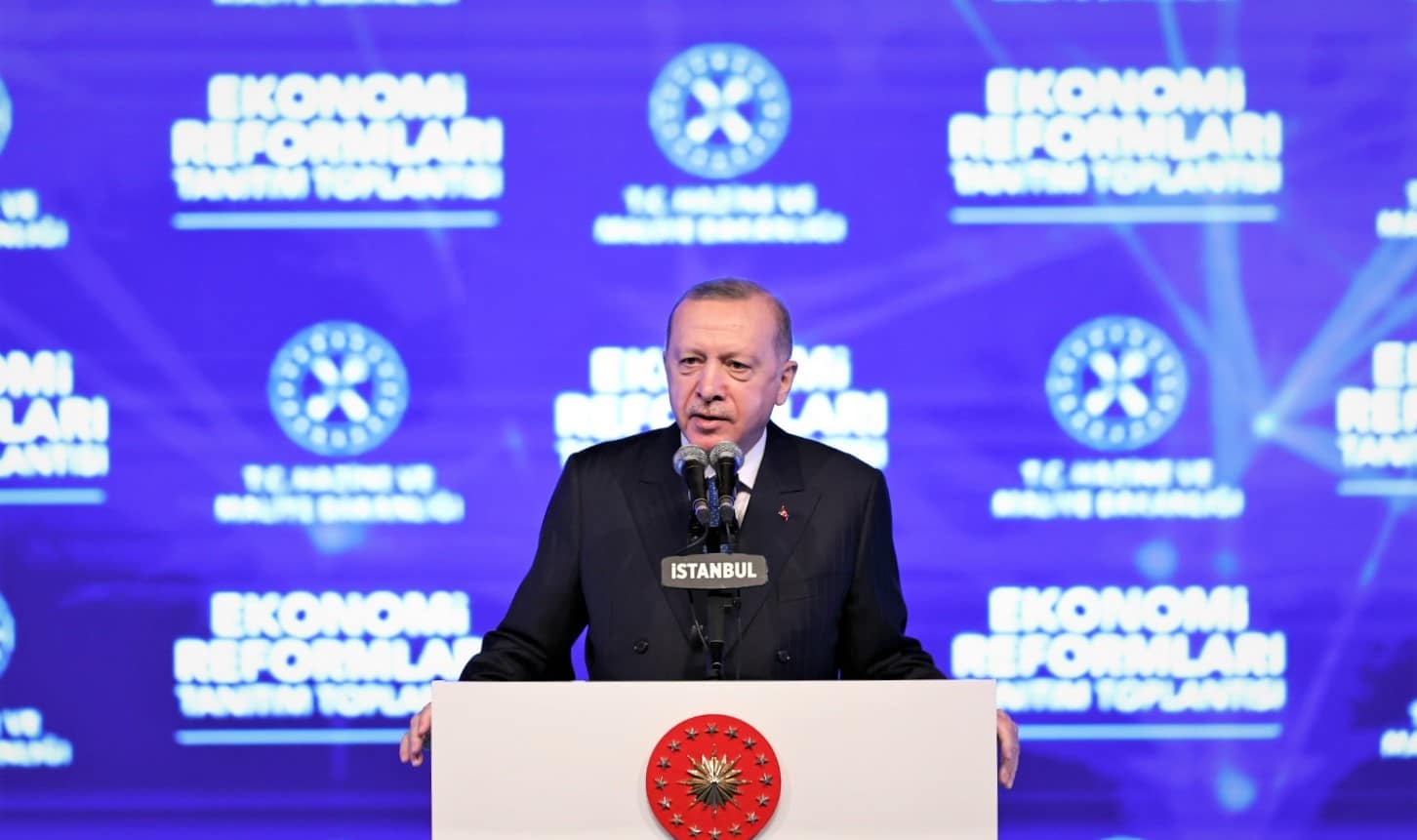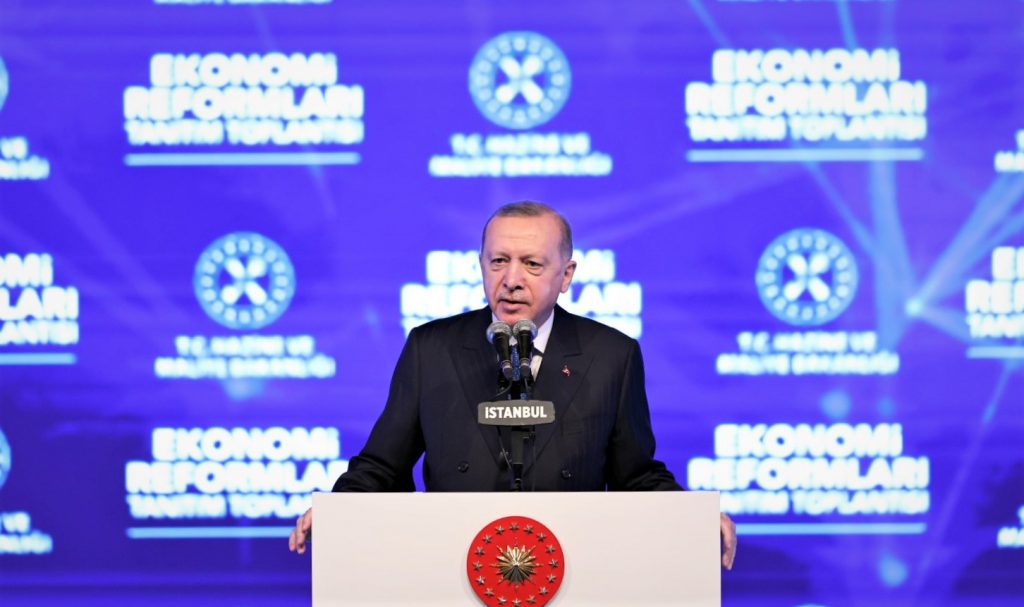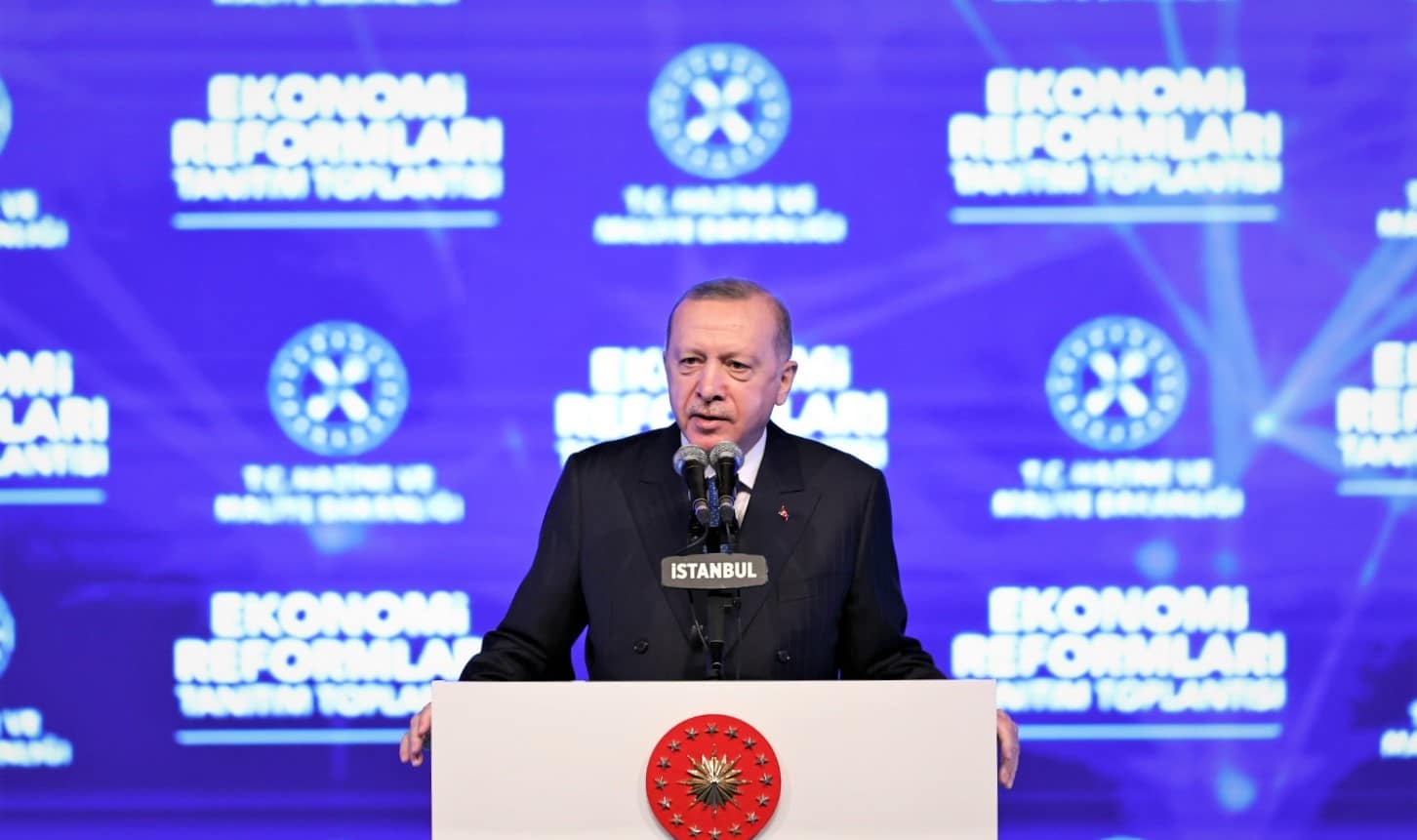 The economic reform package announced by President Tayyip Erdoğan on March 12 compares to the Human Rights Action Plan he announced on March 2 in terms of failing to be convincing about introducing a structural change.
If Erdoğan had named the plan he announced on March 2 an Administrative Reform in the Judiciary, it would have been more accurate. But what he did was sending the U.S. and EU a message that reads "Stop pressuring me, I am fixing it" by adding articles from the Universal Declaration of Human Rights of the U.N. to his text as if those were his authentic promises.
And what he did on March 12, was actually bundling a series of structural support steps and presenting them as an economic reform that he had promised four months ago, on Nov. 12. It sounded he was telling domestic and foreign investors that "Here we take the steps that we negotiated with you, do not push it any further."
The president's March 12 economic action plan can also be interpreted as a confession that reads "We should have done this earlier but now we have the intention to make them true." Or else, everyone knows the word "reform" means to reshape, restructure.
Eyes are still on the Central Bank
"The implementation process is urgent," said Simone Kaslowski, the chair of the Turkish Industry and Business Association (TÜSİAD), in his message to support the package that was shaped by also consulting them. This means that "These are nice words but do not mean anything if they are not put into practice as soon as possible."
This reminds us of the statements we heard from the EU in foreign policy: "You have started to talks with Greece, but this should continue". From human rights to the economy, or foreign policy, people now want to believe in Erdoğan, but now they want to see things change in practice because most of the promises he made in the past hang in the air. That is why, even though they know that the "packages" presented to them are not reforms, but they do not argue. Instead, they applaud as if they bought it and say "let's see action."
If people want to see if the Central Bank's interest rate decision at a March 18 meeting even after Erdoğan presented the package with a grand ceremony four months after he announced it, this means that they applaud in only to avoid contradicting with the president.
And about the Central Bank… Isn't it a contradiction to establish a Price Stability Committee directly under the government to ensure price stability, a function that should be undertaken by Central Bank, which is still regarded as independent even if it remains in words?
Treatment without diagnosis
One of the most important shortcomings of the economic package is the lack of diagnosis. How did we come to this stage, what were the mistakes? Were these mistakes institutional or personal? If they were personal mistakes, who turned a blind eye on them and how? What measures have been taken to prevent these from happening again?
In the absence of a diagnosis, how was the treatment of the patient, the Turkish economy in this case, decided? How was the prescription determined?
These should be explained so that the collective memory of the people can initiate a warning mechanism in case such wrong paths are revisited. If there were no mistakes, then why were these measures needed under the name of reform?
Even this key sentence does not mean a plan, but a declaration of a need: "A series of structural measures and transformations is the condition". Sorry, but didn't this reform plan come out because of a need to fulfill this condition anyway? Repeating a need instead of putting out a plan feeds uncertainty.
We still face a mentality of administration that suggests prescriptions without admitting its mistakes and presents them in the form of a declaration of intent rather than a concrete plan.
What could have been named reform?
Indeed, steps to reduce the share of the presidency in judicial appointments for the benefit of parliament would have been good, since members of the government also have said investor confidence is dependent on the judiciary.
It would be reform if Erdoğan declared that indirect taxes such as VAT or Special Consumption Tax would be reduced and a direct taxation structure originating from production would be adopted. It would be reform if he announced that the workforce structure would be reorganized to create jobs.
It would be reform if Erdoğan announced he abandoned the state guarantee system for construction companies in build-operate-transfer tenders for facilities such as bridges and airports. If only he announced where to start avoiding overspending in the public sector as a "reign of buildings and vehicles" in the state is evident to everyone.
Erdoğan spoke of expanding the parliament's allowing is increased for transparency and accountability, but he did not even mention the Court of Accounts, which oversees public expenditures. Instead, he gave the coordination of the economy to Vice President Fuat Oktay, not Treasury and Finance Minister Lütfi Elvan stood. According to backstage information in Ankara, it is discussed that Erdoğan wants to build a double-check mechanism in the face of claims that tey information about the condition of the economy was hidden from him during his son-in-law Berat Albayra's tenure as the Treasury and Finance Minister.
Nothing positive at all?
"You keep your expectations too high," said one of my trustable sources from the world of economy, while speaking on the reform package. "We even did not expect this much. A proper monetary policy is enough for us. "
This is the result of three reform declarations in two years but with no outcome during the Albayrak era.
So Erdoğan said it was reform but the headline newspaper editors could pick was "Good news for tradesmen: Tax exemption."
An initiative that could have been declared by the minister of Treasury and Finance. Even though they are aware that most of the tradesmen are not liable for income tax, and this was not the good news they expected.
But aren't there anything positive in the package?
It is positive that Erdoğan spoke of fiscal discipline, but on the condition that it is practiced. The public-private partnership is also positive, though no details were given on how to practice it. Both the idea of ​​revising the corrupt wholesalers system and finally bringing forward the cold supply chains that should have been encouraged years ago are also important points in a bid to push food prices down. Still, agriculture and husbandry were not mentioned in the reform package in this regard.
Expectations not fulfilled, people's wait continue
The intention to reduce the share of external resources in borrowing should also be recorded as a positive promise. So should be the promises to focus on the digital economy and adopt the digital taxation system. A domestic and national credit card system could contribute to the economy if achieved.
However, all these do not count as restructuring, reshaping, or reform; they are positive precautionary steps.
It is unclear what short-term remedy these announced steps will bring to the widespread despair that accompanies the high cost of living, unemployment that got worse with the Covid-19 pandemic.
In short, the need for structural reform in the economy for the benefit of the people is still largely unmet; the wait continues.