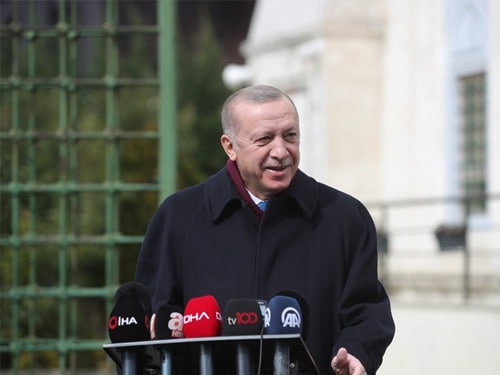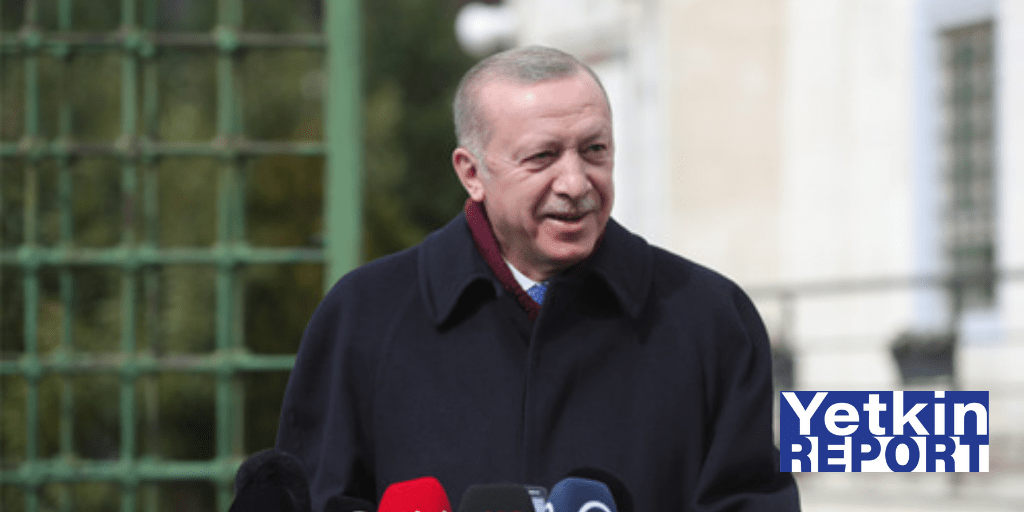 President Recep Tayyip Erdoğan promised tax exemption for some 850,000 along with cutting public spending in the Economic Reform Package he announced on March 12, bringing Vice President Fuat Oktay to the top seat of the to-be-founded Economic Coordination Council.
"Along with macroeconomic policies, a chain of structural measures and transformation are conditional to continue sustainability," Erdoğan said at the meeting in Istanbul.
"We will not tolerate overspending in public administration. Thus, we are putting into practice measures that will spread the understanding of savings in public administration" he said.
"Turkey will base public-sector price and tax increases on inflation targets rather than actualized data," he added.
The reform package came days after Erdoğan's Human Rights Action Plan, which saw promises to foreign investors but slammed by the local opposition and foreign agencies for not being convincing.
Council for 'financial stability'
In November last year, Erdoğan shifted the economy administration with his son-in-law, Berat Albayrak, resigning as the Treasury and Finance Minister.
On Nov. 7, 2020, days before Albayrak's resignation, Naci Ağbal, a former minister, had replaced Central Bank Gov. Murat Uysal.
Albayrak had insisted on keeping the interest rate low in a bid to defend the Turkish Lira's volume high against the U.S. dollar. The opposition accuses the economy administration at the time of selling some $128 billion in its fight to keep the lira's value below 7 per USD, which ended up trading at historic highs.
After reaching a peak of 8.46 TL per dollar in early November, the Turkish Lira appreciated 17 percent in following three months, after the replacement of the team in charge of economic policies. Lütfi Elvan, another former minister, replaced Albayrak, shifting the economic policy. Central Bank Gov. Ağbal increased interest rates in line with the market expectations. The lira trades at around 7.59 per USD today.
With the reform package, an Economic Coordination Council will be established and it will be headed by Vice President Oktay.
Also a Financial Stability Council will be founded under Minister Elvan.
Berat Albayrak's administration was criticized for his words about not considering the value of the Turkish currency.
Key changes and promises
Below are the key items in Erdoğan's new package.
A domestic and national economy with fewer imports and more exports.
Focus on public finance, inflation, financial sector, current account deficit, and employment.
Stronger public finance to guard against risks, with fiscal discipline our top priority.
A decrease in foreign exchange's share of the total debt stock to reduce sensitivity to external shocks.
Encouraging investments, easing domestic trade, competition policies, market surveillance, and control to be in reform package.
Expand savings in public administration such as limiting vehicle rentals and hospitality costs.
Income-tax breaks for 850,000 small businesses (barbers, plumbers, carpenters, etc.).
Pushing inflation rate to below single digits.
Establishing participation finance arbitration mechanism that meets international standards. Gather participation finance sector under one roof.
Creating economic, technological, and legal infrastructure for digital currency.
Establishing a health industry agency to help develop strong, innovative healthcare industry.
Founding a Software and Hardware Industries Presidency to gain global competitiveness, encourage youth employment.
Founding an Economic Coordination Council under Vice President Fuat Oktay.
Establishing Financial Stability Council under Treasury and Finance Minister Lutfi Elvan.