Negotiations-tired Turkish Cypriots' choice is Tatar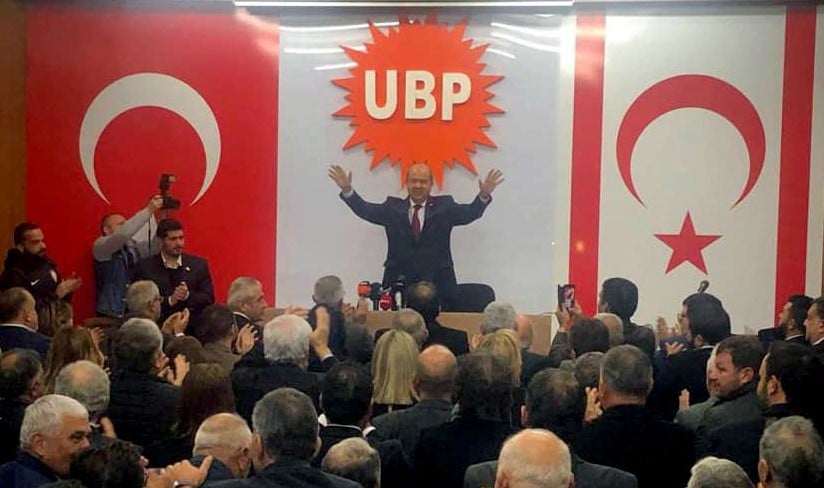 Prime Minister Ersin Tatar won the presidential election held in the Turkish Republic of Northern Cyprus (TRNC) on October 18, gaining 51.7 percent of the votes in the second round. Mustafa Akıncı, who was the president since 2015, declared that he left politics after losing the race with 48.3 percent. Tatar received the most important support from Turkish President Tayyip Erdoğan. Erdoğan said before the elections, without giving a name that if Tatar is elected, Ankara and Lefkoşa, the Turkish half of Nicosia will work in harmony.
The presidency of Tatar means the beginning of a new chapter not only in Northern Cyprus but also in the Cyprus issue and Eastern Mediterranean balances in general.
It is possible to see this in the near 12 points loss of Akıncı, who was elected with 60 percent in 2015. Considering the relatively low voting rate of 67 percent, it is possible to say that Akıncı failed to attract his voters to the ballot box. Two reasons stand out:
1-Akıncı has put too much distance between Turkish Cypriots and Turkey which didn't make all his supporters happy,
2-Turkish Cypriot voters are in negotiation fatigue; the UN-sponsored negotiations with Greek Cypriots are going nowhere after 40 years of history.
What does Tatar represent?
Akinci was in favor of the continuation of the negotiations, even if his calls for a solution through dialogue were not responded to by the Greek Cypriot Government and were ignored by the European Union (EU). However, Tatar represents the voters who don't want to put all eggs in the negotiations basket and for the continuation of strong links with Turkey.
This does not mean a return to the Rauf Denktaş line, Turkish Cypriots late national leader. Tatar is not a second Denktaş, but unlike Akıncı, he is open to all options, including a two-state solution.
Tatar, who partially opened Varosha/Maraş (which has been closed to settlement since Turkish military intervention in 1974) two days before the first round of elections on October 11, together with Erdogan, showed his will and capacity to break the status quo. Earlier Tatar had signed oil and gas exploration deals with Turkey, changing the status quo in the Eastern Mediterranean.
It is seen that under Tatar's presidency, Erdoğan would like to boost support to the Turkish Cypriot government, including more visibility in foreign policy. At least Tatar's negotiations with the Greek Cypriot President Nikos Anastasiadis can be expected to be tougher than of Akıncı's, if they continue.
What does Ankara want?
Recently Ankara has been criticizing the Akinci administration, mainly because of asking the question of "What would the Greek Cypriots say?" first, instead of "What do Turkish Cypriots want?" when it comes to alternative solutions at the negotiation table.
In his first statement after Tatar was elected, he called on the EU to be just and fair. Undoubtedly, it was a declaration of attitude rather than a call to be fulfilled. The use of the continuation of the negotiations as leverage on the Turkish Cypriots might come to an end under Tatar.
Whether it is reunification, confederation, federation or a two-state solution, Ankara's main demand is the political equality of the Turkish Cypriots. This is also the wish of the Turkish Cypriots. But Turkish Cypriots who don't want to live as a minority under the Greek Cypriot Government also do not want to be seen as a Turkey's satellite. This is what not all Turkish governments ever wanted to acknowledge.
Ersin Tatar will now have to work with a coalition government. We will see how it will strike a balance between Ankara and his constituency's expectations. However, the steps that will affect the balance of Cyprus and the Eastern Mediterranean in the Tatar period should not come as a surprise.