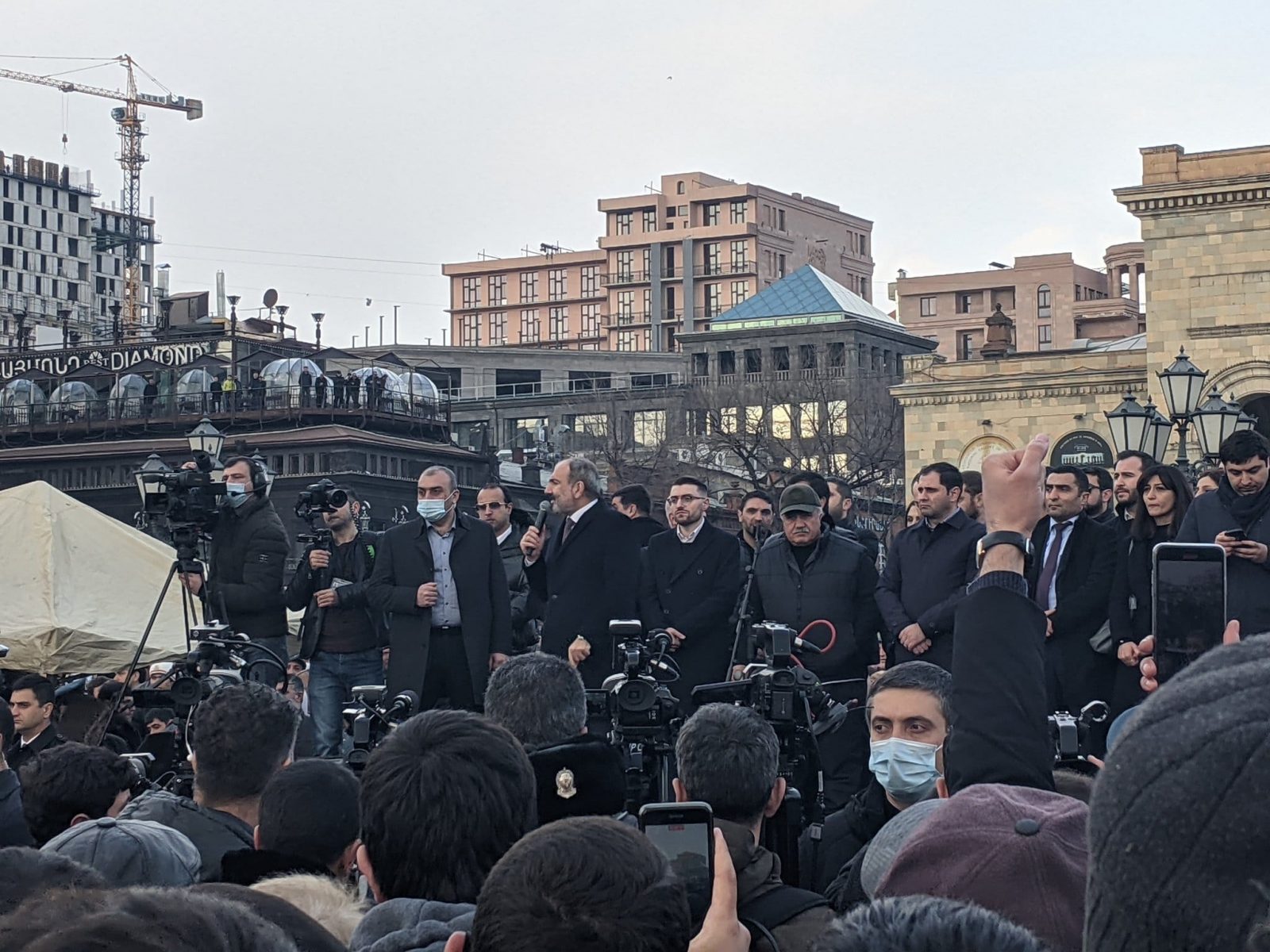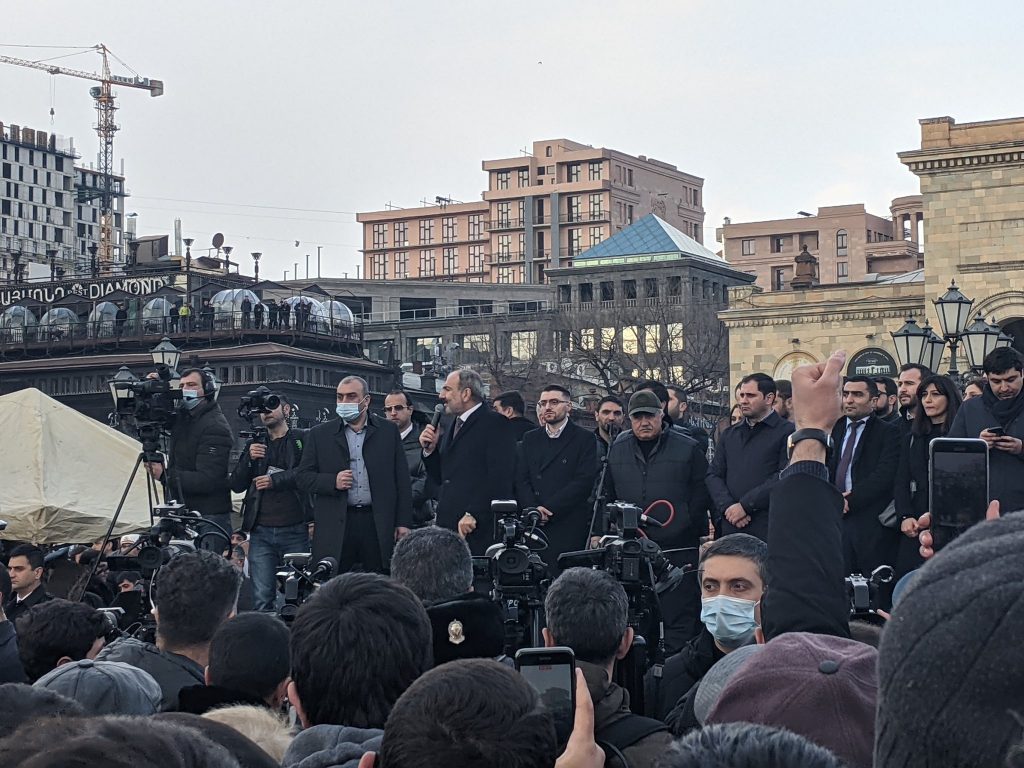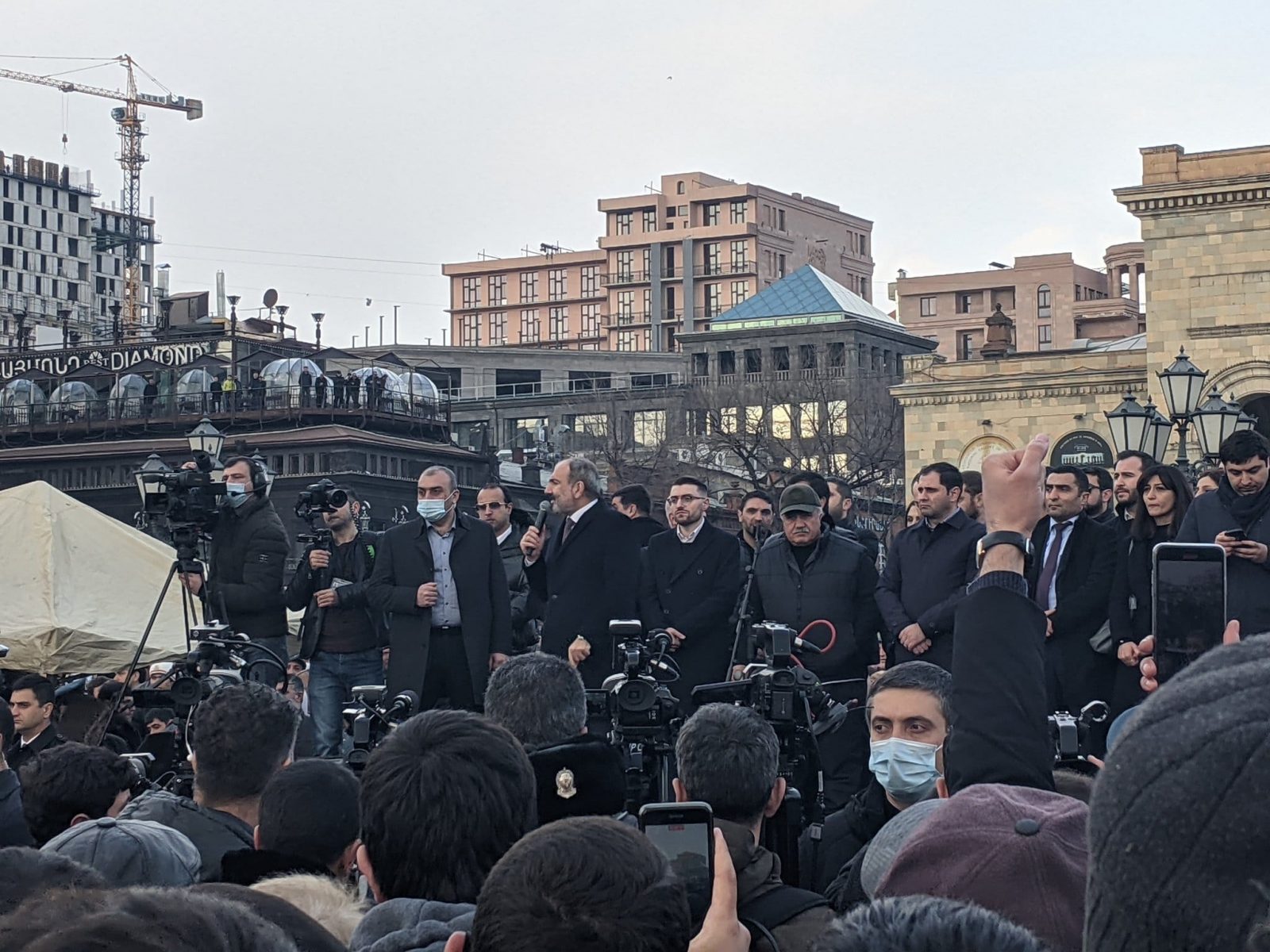 Turkish Foreign Minister Mevlüt Çavuşoğlu said on February 25 that Turkey considers the Armenian military push to Prime Minister Nikol Pashinyan as a "coup attempt" and condemns it. "We are against coups or coup attempts wherever in the world," Çavuşoğlu said during a press conference with his Hungarian counterpart Peter Szijjarto in Budapest. Earlier in the day, Pashinyan himself denounced an ultimatum given by the top brass asking for his resignation due to Armenia's defeat against Azerbaijan, as a "coup attempt". Supporters of Pashinyan have taken the streets as the PM dismissed Chief of Staff Onik Gasparyan and issued a message to the soldiers in order not to listen to their generals but himself, according to international agencies.
Opposition side with the military
The military ultimatum came a day after Pashinyan's ousting of the First Deputy Chief of General Staff due to the traumatic defeat. Interestingly, two former prime ministers of Amenia, Robert Kocharian and Vazgen Manukyan took sides with the military and it was the elected PM Pashinyan who was responsible for the defeat and he should step down. Russia has asked parties to settle their problems among themselves through dialogue.
Aftershocks of the defeat
The military campaign of Azerbaijan as ignited by a border violation by the Armenian military in late September 2020 has lasted for 44 days. Azerbaijan has taken back its territories under Armenian occupation, including the Nagorno-Karabakh autonomous region. Azerbaijan enjoyed Turkish military and political support during the campaign. In a ceremony in Baku on December 10, with the Presence of Turkish President Tayyip Erdogan, Ilham Aliyev, the President of Azerbaijan said that Baku couldn't wait for "another 30 years" for the "endless negotiations". The situation in Nagorno Karabakh is under monitoring by Russian and Turkish military observers.