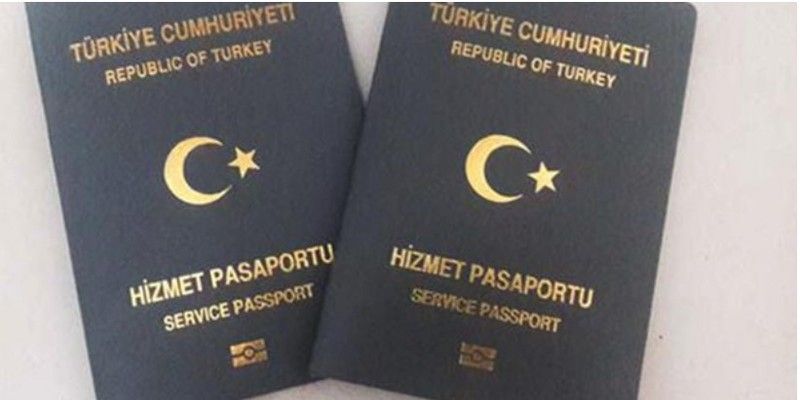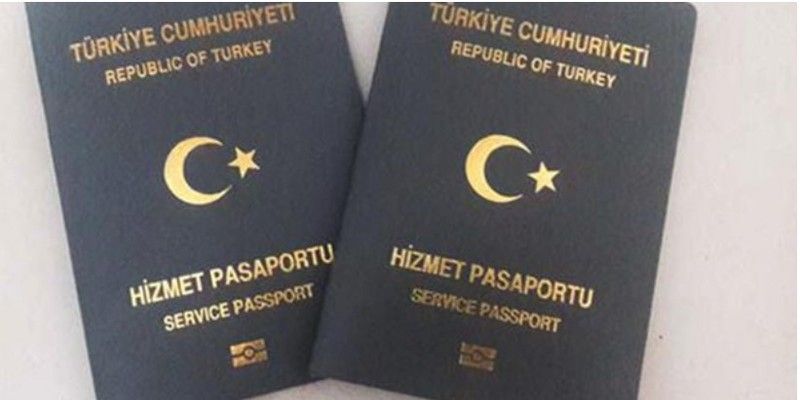 A scandal concerning human trafficking to Germany with "grey passports" normally provided for short-term duties abroad on demand by authorities -including municipalities- broadens with new cases. A prosecutor from Germany's Hannover has launched a probe into one person, as parliaments of Lower Saxony and Bavaria also discussing the issue.
Last week it was reported in the Turkish press that 43 people visited Germany for an "environment training" with grey passports authorized by the Yeşilyurt district municipality in eastern Turkey's Malatya province, but never came back. The Turkish Interior Ministry suspended municipalities' authorization on demanding grey passports but this week separate reports said that similar trafficking had taken place through several other municipalities, pointing to a crime network. On April 19, the ministry said investigations were launched into six municipalities across Turkey about the human trafficking cases disguised as ethnic dance organizations, cultural vacations or youth organizations.
Documents from other provinces
Habertürk columnist Sevilay Yılman said on April 19 that "hundreds of other people" were illegally taken to Europe from the Turkish districts of Erbaa in Tokat, Tuşba in Van, Arıca and Üçocak in Elazığ and Yıldırım in Bursa. Yılman also presented related documents on the grey passport scheme.
"My sources claim that the dimension of this scandalous organization, which was practiced under the title of 'Raising environmentally sensitive individuals,' is greater than thought or known, and in this way, more than 1,000 people have been taken abroad so far."
Yılman quoted a smuggled person in a second article as saying that the traffickers got back the grey passports, which are authorized for single duty terms, when they arrived in Germany.
Similar allegations were put forward on social media about the Gaziantep Metropolitan Municipality in the southeast but the officials refuted them in a statement, saying that no trips abroad from the municipality were made during the pandemic.
6,000 euros paid to traffickers
Remzi Budancır from Artı Gerçek, a Cologne-based news website founded by Turkish journalists in Germany, published the testimonies of two people smuggled from Turkey to Hannover. A young man who said he paid 6,000 euros to smugglers go to Germany, said he set off from Turkey's Bingöl in January 2020, by bus. "There were also other people with us. They handed out the grey passports that were issued in our names. Our journey continued by bus from Bingöl, Erzurum, the Black Sea, and then from Istanbul. Our trip out of Turkey lasted a week. We faced no problems," he said.
The young man, "Our pandemic health codes were provided for us. We had Covid tests done for 500 liras (roughly $62). A police officer at the border from Turkey asked me many questions. Of course, we were memorized what to say. 'We are going to Germany within the scope of the Project of Raising Environmentally Sensitive Individuals. We will be training for 10 days. The company we will go to is Mega Kilit,' I said. I told them that the owner of the company is Ersin Kilit…". The witness also said that they bribed border guards in Hungary.
A second person who spoke to Artı Gerçek said there were people from various provinces who joined them.
Germany launches investigation
Sözcü newspaper, which said the scandal also spread to the Black Sea province of Ordu, reported that a Hannover Prosecutor's Office launched an investigation against Ersin Kilit and his German-based company Mega Kilit. According to the report by Ali Gülen, the issue was brought to the agenda of the parliament in Lower Saxony and Bavaria.
Opposition asks for clarification
İYİ (Good) Party chair Meral Akşener, targeted President Recep Tayyip Erdoğan on the issue in an address to her party lawmakers. geçtiğmiz week regarding the core group meeting of his party "Mr. Erdogan's cadre are fleeing Turkey under his rule, they are not even looking back. Just like government officials who escaped from the Soviets at the time… See the level Mr. Erdoğan took Turkey to," she said.
Main opposition Republican People's Party (CHP) lawmaker Erkan Aydın, who is also a member of the interior affairs commission of the Turkish Parliament, asked Interior Minister Süleyman Soylu to reveal the number of people smuggled abroad by showing them as municipal personnel.
Opposition Peoples' Democratic Party (HDP) lawmaker Muazzez Orhan also presented a detailed parliamentary question.