China: no political aim in vaccine sales slowdown to Turkey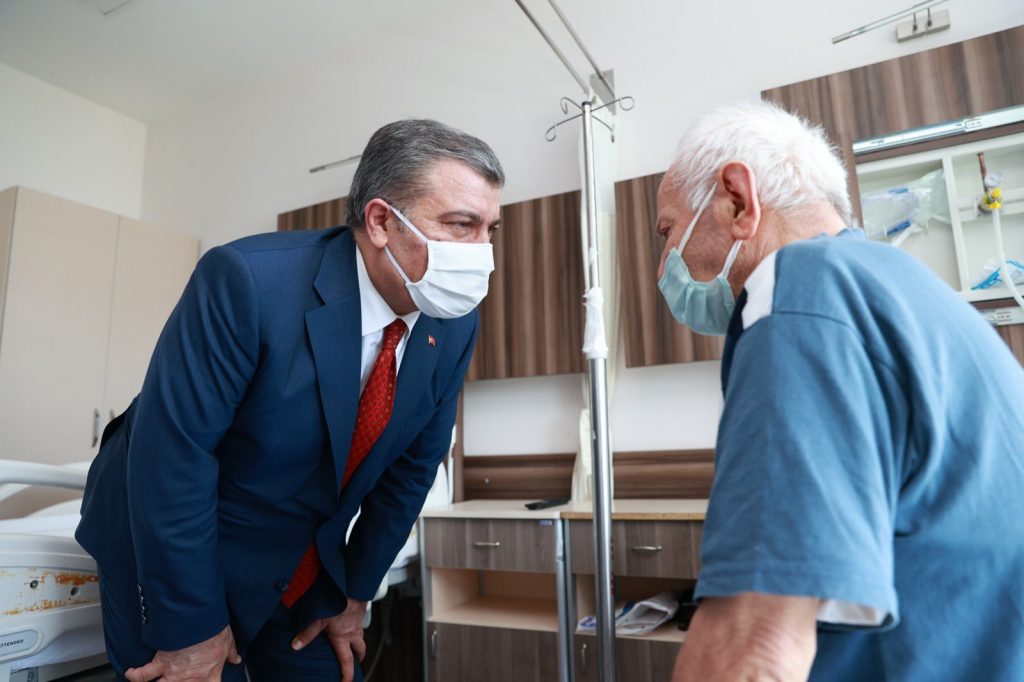 China denied allegations that the delivery of Sinovac Covid-19 vaccines to Turkey was stopped due to political reasons. Sources from the Embassy of China in Ankara told YetkinReport that the "slowdown" in deliveries was because of a "massive" vaccination campaign in China and the deliveries to Turkey to which gets a quarter of whole Chinese vaccine exports will be resumed before the end of May.
Chinese Embassy sources who asked not to be named did not specify any amount or the exact time of the delivery. Turkish Health Minister Fahrettin Koca said earlier that 100 million doses were expected to be delivered from China by the end of May. According to the Chinese Embassy sources, so far 26 million doses have been delivered to Turkey. That is the amount Koca had revealed on April 12 which means no deliveries have been made since then. In the meantime, Turkey had another deal with the German BioNTech and a fresh deal with the Russian Sputnik V on which no details were revealed yet except that it will include a joint production scheme as well.
"No political reason"
The reason for the interruption in deliveries is explained by a Chinese diplomat as a "massive vaccination campaign in China" that was completed on May 7, involving 300 million doses. In Turkish media there were claims that China had stopped the vaccine delivery as a reaction to pending ratification of an "Exchange of Criminals Agreement" in-between signed by President Tayyip Erdogan in 2017, with possible consequences on Chinese citizens of Uighur origin, living in Turkey.
Being one of the major human rights issues raised in the Western world, Uighurs living in Western China are Muslims of Turkic origin and speak a dialect of the same Turkish used in Turkey. Most of the Turkish opposition parties criticize Erdogan's ruling Justice and Development Party (AKP) for not taking a clear stance against China on the issue. AKP's major ally Nationalist Movement Party (MHP) is putting a hidden brake on the ratification.
Chinese sources say that there was "no connection with the pending ratification, no deliberate delay on Sinovac vaccine's export to Turkey, and by no means with connection to political factors. They said that the deliveries will start again "as soon as possible in May" and Turkish-Chinese relations were not experiencing any political problems for the time being. China considers human rights violation campaigns regarding Uighurs as an intervention to its political sovereignty and territorial integrity.
Turkey, the biggest buyer of Chinese vaccines
Turkey's main opposition Republican People's Party (CHP) spokesman Faik Öztrak said on May 7 that the Health Minister had announced earlier that 50 million doses of Sinovac had to be delivered to Turkey for $600 million by the end of February 2021 but the Turkish Customs Records show that around half of it has been delivered. The remarks of the Chinese Embassy sources confirm that statement as of May 8.
The 26 million doses of Sinovac have been the biggest amount of Chinese Covid-19 vaccines delivered to any other country so far according to Chinese sources. "We have exported 100 million doses so far," one source said; "and a quarter of it was to Turkey; the first in the rank". The same source added that the rate of vaccine citizens in China was half of the rate in Turkey.
As of May 6, out of 83.6 million Turkish citizens, 14.3 million of them had their first doses jabbed (17.5% of the population) and 10 million got their second doses (12.3%), too.
Turkey has been in a pandemic lockdown since April 29 scheduled to end on May 17.