Most Turkish land allocated to mining, environment group reveals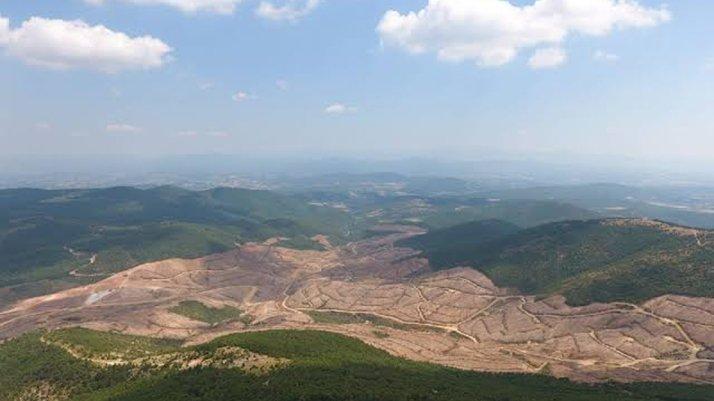 The Turkish Foundation for Combating Soil Erosion (TEMA), a pioneering environmentalist group in Turkey, held a two-year meticulous effort to map the mining licenses across the country.
The pilot study in 15 provinces implies that some 60 percent of soil across the country has now been allocated to mining search or operation activities.
Turkish-language weekly newspaper Gazete Oksijen reported in its July 16 edition that national parks and forested areas were not immune to mining activities, with some 79 percent of Mount Ida, or Kaz Dağları in northwestern Turkey, being allocated to the business. A total of 1,634 mining licenses have been issued for fields on the mountain that sits within the borders of the provinces of Çanakkale and Balıkesir.
Muğla, the Aegean province of several tourist destinations such as Marmaris and Datça, is also vulnerable to mining activities and planning.
Artvin, Eskişehir, Zonguldak, Bartın, Ordu are cities where the license rate is above 70 percent of total land.
"Some 51 percent of the areas declared as national parks for the natural qualities and rare species they host are marked as mining fields. Some 97 percent of the national parks in Zonguldak and Tekirdağ-Kırklareli, 85 percent of those in Muğla and 84 percent of those in Artvin are licensed for mines," read the Oksijen report.
The state does not transparently announce but sells information on mining areas in Turkey. To access the key information TEMA purchased the information from the General Directorate of Mineral and Petroleum Exploration Affairs (MAPEG) just like the mining companies that look for entering tenders.
Click here to access the full report in Turkish that includes mining maps.