Turkish women's volleyball team sweeps defending champion China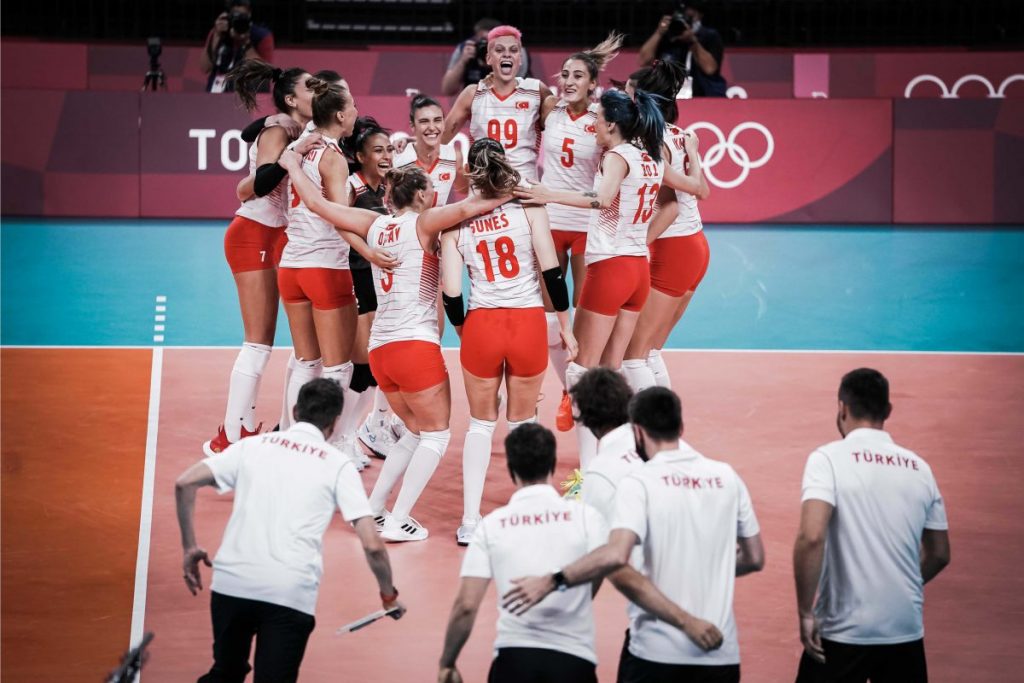 Turkish National Women's Volleyball team made a great start to Tokyo 2020, sweeping defending Olympic championship China in the opening game of Group B on July 25.
The clear 3-0 win with a definite score gap raised expectations for qualifying in the group to quarterfinals.
Ebrar Karakurt was the leading scorer on the Turkish side with 18 points as Eda followed with 13.
Turkey will face Italy in its second match on Tuesday, July 27 at 10:25 Turkey time.
Other rivals in Group B are the U.S., Argentina and Russia.
In Group A are host Japan, Serbia, Brazil, Dominican Republic, Kenya and South Korea.
The top 4 teams in the group stage will advance to the quarterfinals. All quarterfinal matches are on Aug. 4 .
SETS: 21-25, 14-25, 14-25
CHINA: Zhu Ting, Yan Ni, Gong, Zhang, Yuan Xinyue, Ding, Wang (L) (Yao Di, Liu Yanhan, Yingying Li, Yuanyuan, Yuanyuan Wang)
TURKEY: Cansu, Hande, Zehra, Ebrar, Meliha, Eda, Simge (L) (Şeyma)
Please click here for the stats of the game.