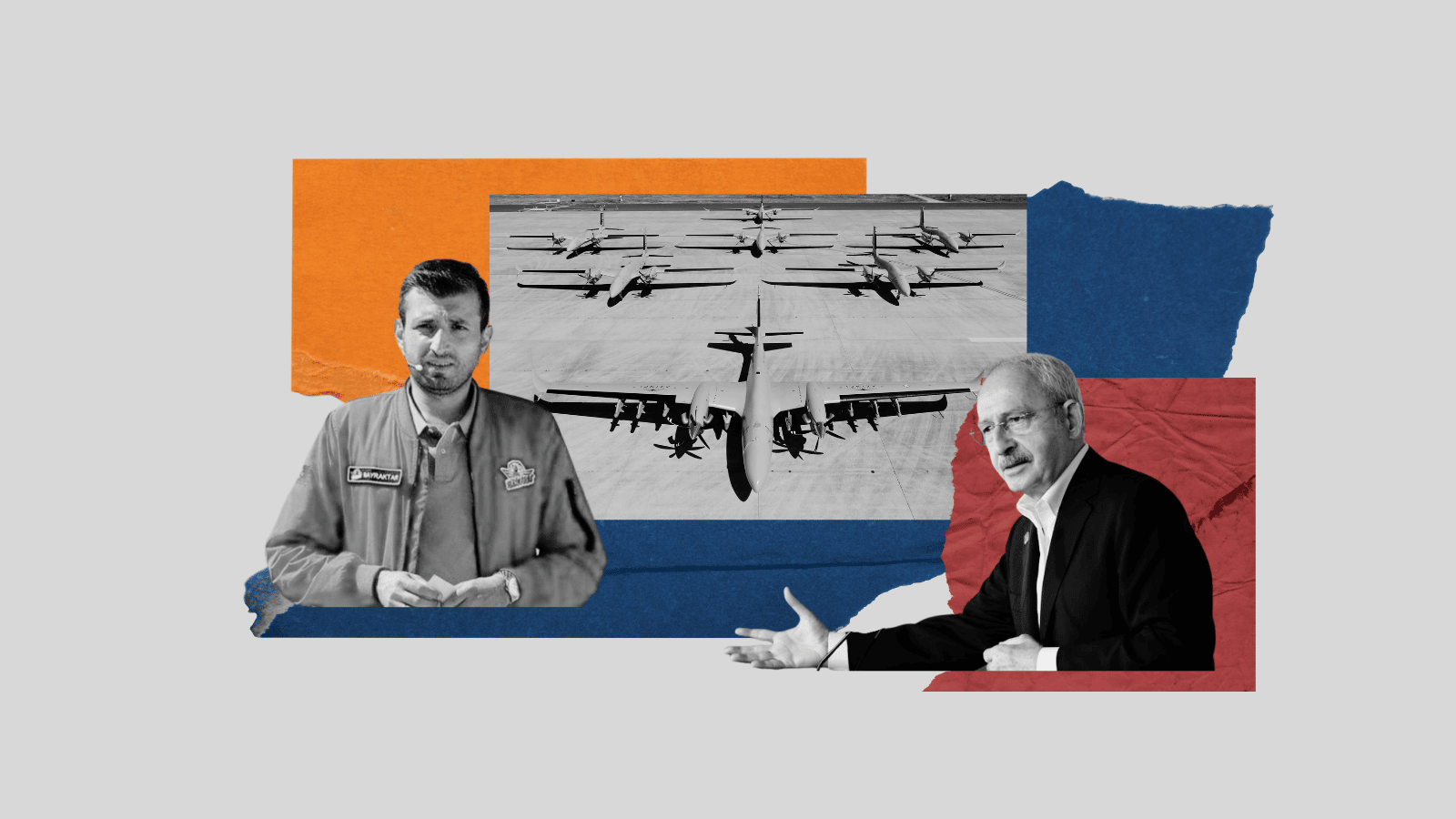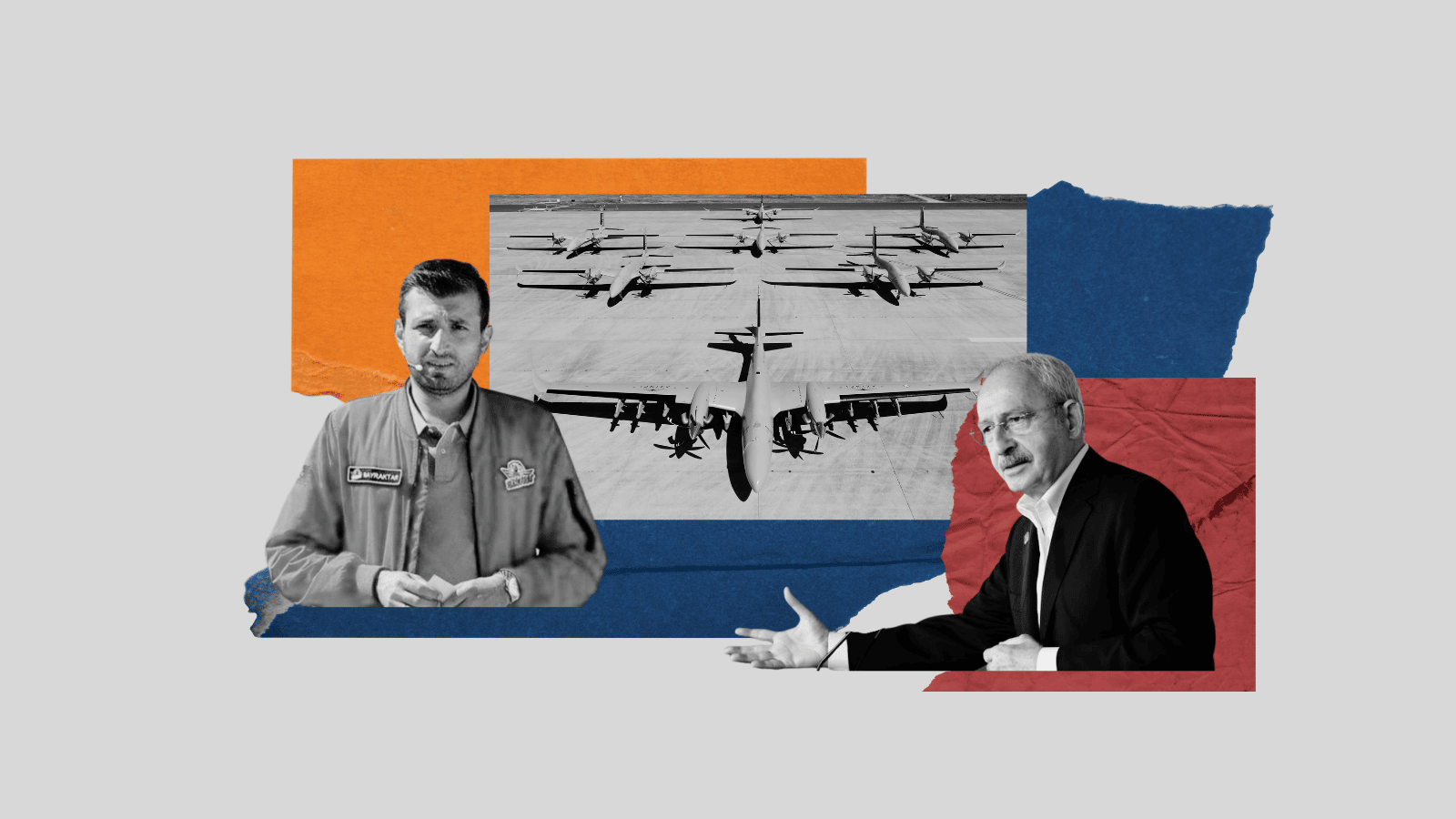 Baykar's AKINCI UCAVs photographed as a fleet; Erdoğan, Lapid had a phone conversation ahead of Biden's Israel visit; Main opposition leader pledges to cut student loans, reiterated opposition's pledge to send Syrian refugees to Syria; Erdoğan to visit Latin America; ECtHR to announce violation case for Kavala…
Here is what you need to know about Türkiye Today:
1- Turkish Defense Company Baykar shared pictures of 7 AKINCI UCAVs as a fleet, as they were brought together for a promotion shooting. 
High-Altitude Long-Endurance Unmanned Combat Aerial Vehicle Bayraktar AKINCIs were pictured together as a fleet at Çorlu Training Runway the manufacturer Baykar shared on July 10.
"The development and production process of Bayraktar AKINCI UCAVs within the scope of the AKINCI Project carried out under the leadership of the Presidency of Defense Industries, continues," the company's note read.
The fleet included 3 Akıncı UCAVs used by Baykar for flight training and testing activities. They entered service with the Turkish Armed Forces on 29 August 2021. The other 4 Bayraktar Akıncı Bs have total engine power of 1500 HP, 2*750 HP, and they will be delivered to the Air Force Command in the coming days. 
Baykar Defense has come to the fore with Bayraktar TB2 UCAVs which were exported to around 19 countries including Ukraine. AKINCIs are technologically more sophisticated drones equipped with missiles and cruise missiles. It can also collect data from a high altitude, recent tests showed. 
The Bayraktar AKINCI UCAVs have also been sold to two countries, according to Baykar CEO Haluk Bayraktar, even before it enters production.
2-  President Tayyip Erdoğan had a telephone conversation with Israeli Prime Minister Yair Lapid.
Israeli Prime Minister Lapid called President Erdogan on the phone on July 10 to celebrate Eid al-Adha. During the call, Turkey-Israel relations and regional issues were discussed, Turkish Presidency announced.
According to the statement made by the Presidency, President Erdoğan congradulated Lapid on his assuming Prime Minister position, wishing the elections to be held on November 1 in Israel "to be beneficial for the Israeli people".
Erdoğan also conveyed Ankara's wish "for the continuation of the policies such as not granting approval for new settlements and preserving the status quo of Masjid al-Aqsa until the elections "
US president Joe Biden is scheduled to visit Israel. 
3- The main opposition Republican People's Party (CHP) leader Kemal Kılıçdaroğlu brought up the issue of student loans, urging students not to pay their debt, promising to cut them when they come to power. 
The CHP Leader's message came after many alumni shared their current student loan debt accounts, which soared to unpayable amounts after high-interest rates due to inflation. 
Alumni posted on Twitter that he has to repay 152,000 Turkish Liras for 41,000 education loans. Many added their accounts that show tripled repayment bills. 
"Don't pay, we are coming to power in a year," the CHP leader said, adding "Do not pay KYK debts with interest!" 
"We come to power in a year; As I promised, only the principal debt will be requested from you, and that is requested if you have a job."
4- Anti-refugee rhetoric continue to be a subject of discussion for the following election period. 
The CHP Leader pledged again to provide necessary conditions for Syrian refugees to go back to the war-torn country if the opposition comes to power. 
His pledge came after Minister of Interior Affairs Süleyman Soylu stated that more than 700,000 Syrian babies were born in Turkey, adding "it is our riches".
Kılıçdaroğlu answered Soylu by saying that "the riches are of war-torn Syria."
"In order for Syria to build itself up, its children have to go back to their country. But I will say it again, it should be done with a proper government act, not with a cheap racist attitude. They will go back under healthy conditions. During our power this will be completed in two years," he said. 
There is a rising anti-refugee sentiment in the public and the opposition tries to mould this sentiment arguing that they will implement policies to decrease the number of refugees in the country. 
5-President Recep Tayyip Erdoğan will embark on a regional trip to Latin America, covering Venezuela, Argentina and Mexico, in late July, the daily Milliyet reported on July 10.
Continuing its strategic expansion policy toward Latin American and Caribbean countries, Türkiye has one of the largest diplomatic networks in the region with its 17 embassies.
6- The European Court of Human Rights (ECtHR) to announce its decision on July 11 within the scope of the violation procedure in the case of businessman Osman Kavala, who has been detained since October 18, 2017.
The ECtHR decided on 10 December 2019 that Kavala should be released immediately. The Committee of Ministers of the Council of Europe, which supervised whether the Court's decisions were implemented or not, decided that the local court did not apply the 2019 ECtHR decision and officially started a violation procedure against Turkey on February 2, 2022.