Antalya hotels killed caretta caretta hatchlings under walkway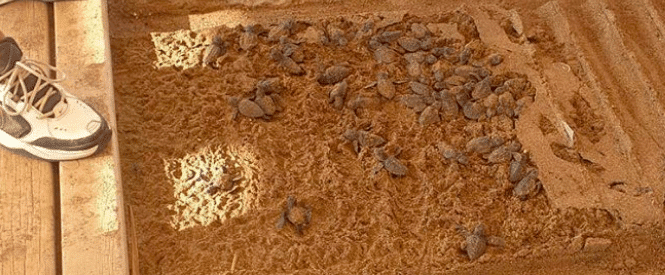 An investigation has been launched into the killing of some 62 baby caretta carettas, or loggerheads, due to wooden walkways installed by two luxurious hotels in Antalya on the beach where the turtles lay their eggs.
The baby loggerheads that hatched in the Belek district in Turkey's Antalya were squeezed under the panels used by the hotel guests to access the beach.
Another 71 baby turtles were saved thanks to efforts by nature conservation groups.
Port Nature Luxury Resort Hotel and Orange County Resort Hotel had signed the sea turtle protection circular by the Nature Conservation and National Parks (DKMP) of Turkey at the beginning of the season.