Turkey enjoys gold in archery, win in volleyball in Tokyo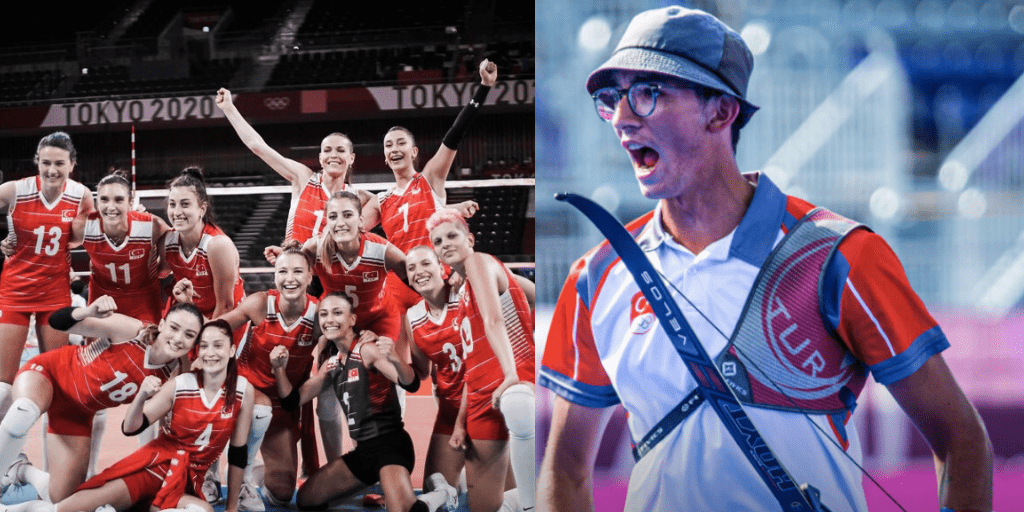 Turkey marks the Olympic day with a gold medal in archery and a key win in volleyball.
Archer Mete Gazoz, the world number 4 won the gold medal in men's individual archery final on July 31, a first medal in the sport for Turkey in its history.
Gazoz beat Italian world number seven Mauro Nespoli in the final 6-4 to clinch the title.
He had won 7-3 against Japan's Takaharu Furukawa in the semifinal.
A first in Olympic volleyball
Meanwhile, Turkey's women's volleyball team beat Argentina 3-0 in in the Group B game later in the day to qualify for the quarterfinals with one game in hand.
After a narrow 25-23 in the opening set, the Turkish side won the second set 25-20 and the third set 25-18.
Turkey will play against Russia on Aug. 2 in the final group stage game ahead of the quarterfinals.
This was the first time that Turkey reaches the quarterfinals in volleyball in Olympics.
Turkey had won 3-0 against the defending champion China in the opening game of the group but bowed 3-1 to Italy and 3-2 to the U.S. in the following games.