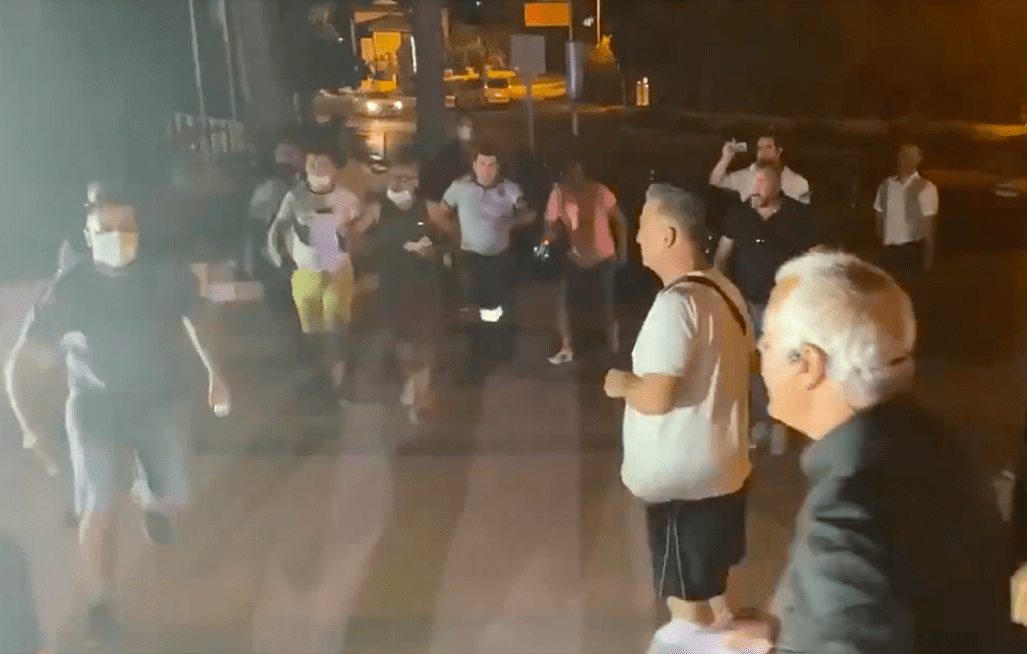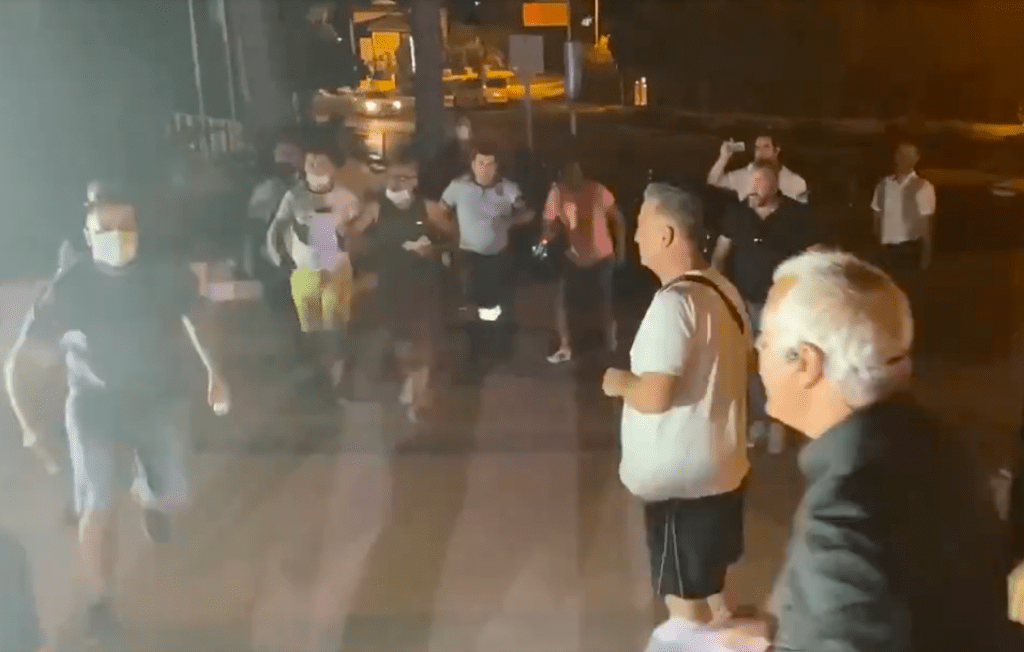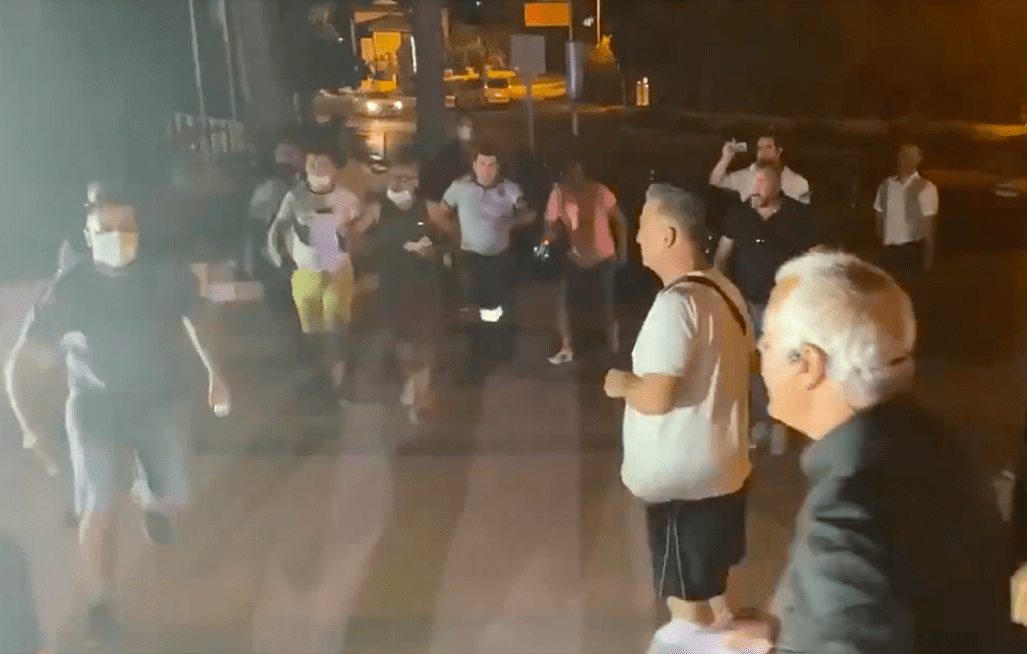 A group of journalists covering the wildfires in the Aegean coast of Marmaris were attacked by a pro-government mob late on Aug. 5.
Commentators covering the poor measures against the fire that destroyed forests and fields in a peninsula were first interrupted by a group during live broadcast, who said they want to join the program on Halk TV and end the broadcast if the journalist "kept saying wrong things."
Gökmen Karadağ, the host of the program, told the interrupters that he would five a break and listen to the unexpected visitors to the open-air venue. However, soon after, the five men attacked the journalists and camera crew, one using a bottle he found from a rubbish bin. Some tried to punch the journalists. But they were pushed back by the crew.
Host Karadağ, journalist, İsmail Saymaz, Murat Ağırel and Canan Yıldız placed legal complaints at the local police against the attackers.
Four of the five detained attackers were released immediately and Mert Topaloğlu was released after testifying at the prosecutor's office.
Journalists do not step back
Karadağ continued the program for another hour after the attack, saying that they would not step back.
"No provoked groups can hold us from telling the truth," said Saymaz.
"First I thought it was a group that arrived at the place where the broadcast to criticize us for not pushing hard enough on the government. I thought they were victims," he said, adding that it turned out that the group was there to prevent them from criticizing the government.
Main opposition Republican People's Party (CHP) leader Kemal Kılıçdaroğlu called the program host to extend his condolences.
Radio and Television Supreme Council (RTÜK) chair Ebubekir Şahin said the attack was "unacceptable."
Şahin also said the reaction to pro-government Ülke TV by a CHP lawmaker was also unacceptable.
Some locals have protests state-run TRT and Ülk TV for wrongly claiming that the disaster was over.
Reuters, Halk TV and local Fox TV reporters were kept away from a coal-burning power plant in Marmaris, where the fires reached, triggering panic.
Attacks intensify
The incidents of mob attacks on critical journalists have piled up this year. Levent Gültekin, another Halk TV programmer, was attacked in Istanbul by a group on March 8.
Erk Acarer, a Turkish journalist residing in Germany's Berlin, was also attacked by a group of three on July 7.
Government under criticism
Some 200 forest fires have killed eight people in a week, destroying vast land mainly in Marmaris and the Mediterranean tourism destination of Antalya.
Thousands of people in Marmaris were evacuated as the fires neared residential areas.
Houses in rural spots burned down in the Aegean resorts.
President Erdoğan said on Aug. 6 that 12 fires in five provinces continued.
The government came under criticism for not taking enough measures and failing to act on time.
With the fire, it was revealed that some seven firefighting jets of Turkey remained idle because the government refused to pay the fee to the Turkish Aeronautical Association (THK).
European allies sent similar jets to Turkey to fight the fires. Erdoğan said five Ukraine jets with night vision will keep operating.
He said Russia sent 5 helicopters and 3 tanker aircraft, Spain sent two amphibious jets, Croatia sent an amphibious aircraft, and Azerbaijan also sent an amphibious plane and a helicopter.
The president also slammed the "Help Turkey" campaign on social media, deeming it ill-intentioned and aimed at "showing Turkey poor.*
"Our answer is that Turkey is strong," he said.