Taliban takes over Kabul: Turkey prepares for evacuation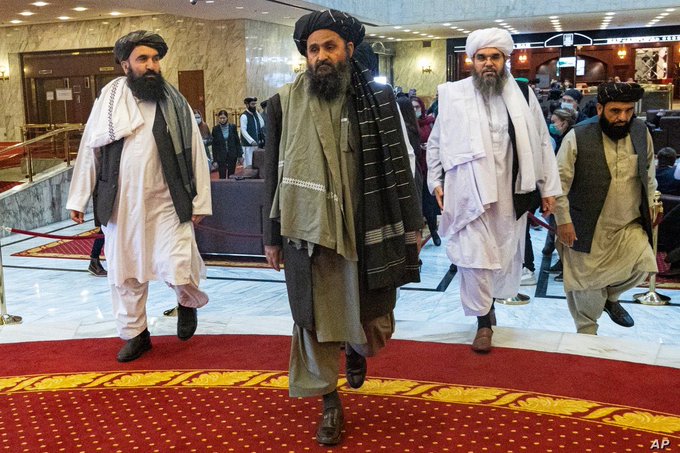 The Afghanistan government announced that the Taliban forces entered the capital city of Kabul, raising security concerns over civilians, including members of foreign missions. Most countries have decided to evacuate their citizens from Afghanistan, as well as their embassies in Kabul and diplomatic representations in other cities, but no such decision has been made by the Turkish Foreign Minister yet. In a tweet, the Ministry has called on citizens who want to leave Afghanistan to inform the embassies and consulates in Kabul immediately.
Taliban sets deadline for Turkish forces
The officials who asked to remain anonymous said all plans were in place for the evacuation of Turkish citizens from Afghanistan, if need be, in terms of military, but action would be taken at any time according to a political decision on the issue. Currently, the Turkish Armed Forces provides internal security and management of the Hamid Karzai Airport in Kabul. In its latest statement, the Taliban declared that if the Turkish soldiers do not leave the country as of Sept. 1, they will be considered target.
A few days ago, media reports said the U.S. military intelligence, which had predicted that the Taliban would completely take over the country, including Kabul, in 90 days, reduced this estimate to 72 hours, or three days. The biggest reason for this is the complete dissolution of the Afghan army against the Taliban. The Taliban said they would not use violence in Kabul if the Afghan government headed by Ashraf Ghani surrendered.
Lesson from Mosul incident
The U.S. demand from Turkey to mediate in the peace talks between the Afghan government and the Taliban, and the project for the Turkish military to undertake the protection and operation of the Kabul airport, seems to have lagged behind the latest developments. However, no explanation has been made on the matter yet.
On the other hand, President Tayyip Erdoğan said on August 11 that talks with the Taliban [allegedly through intelligence channels in Dubai] were continuing, and that he could also meet with the "Taliban senior" if necessary.
Ankara has been closely monitoring developments between the Taliban and the crumbling Afghan government. A decision on the situation of Turkish citizens and diplomatic personnel in Afghanistan will be made in accordance with the possibility of failure to reach an agreement with the Afghan government and the Taliban stance on using violence. Turkish main opposition Republican People's Party (CHP) foreign policy speaker Ünal Çeviköz said Turkish soldiers and diplomats should be evacuated in the light of current developments, and that this would be farsightedness, not weakness.
When the Turkish government was delayed in evacuating the Iraqi Consulate General in Mosul, which was attacked by ISIL in June 2014, 49 people, including Consul General Öztürk Yılmaz, were taken prisoner and they were rescued at the end of hard bargaining and efforts in September that year.
We will continue to report developments…
Border measures against refugee inflow
Meanwhile, Turkey has boosted measures at its border to Iran in the face of Afghan migrant flow from the neighboring country.
Defense Minister Hulusi Akar inspected the measures at the border reinforced with a portable wall and ditches.
"Most of the modular wall has been completed. Nearly 150 kilometers of trenches were dug. With our existing border battalions, commando battalions, and reconnaissance squadrons, additional reinforcements were made to our border outposts and base areas. In addition to these, the gendarmes and police special operations units were also reinforced. Everyone should know that more intense measures are taken at the border than ever before, and that the control of the border is even more effective."
The minister also ruled out opposition claims over a human flow from the border, as President Erdoğan also named the claims "terrorism of lies."