Anti-vaccine rally in Turkey and a chain of contradictions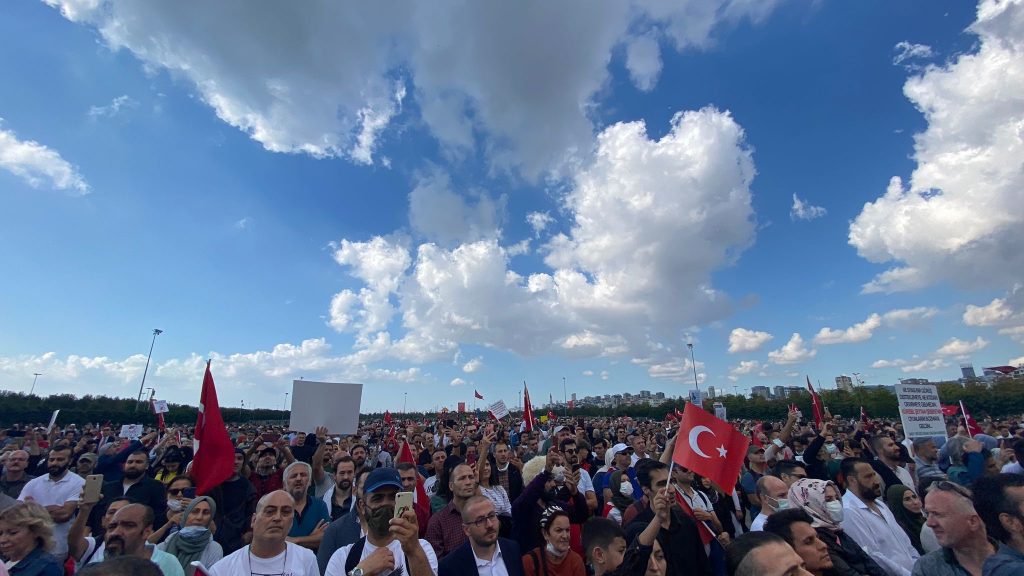 Anti-vaccine protesters held a rally in the Maltepe district of Istanbul on September 11 with the participation of thousands of people. Those attending the "Great Awakening" demonstration do not want to be called anti-vaccine. For the record: Maltepe District Governor Bahri Tiryaki did not allow the rally to protest the anti-covid policy of the government on health reasons. But later, wherever the order came from, it was approved by Istanbul Governor Ali Yerlikaya.
The police did not ask those who attended the rally for vaccines or PCR tests. They only handed out free masks, but it was seen that most of the participants removed the mask after entering the demonstration area. According to the Islamist journalist and writer Abdurrahman Dilipak, who was one of the initiators of the rally, made the most passionate speech on behalf of the anti-vaccine protesters and said the Covid-19 disease was also a global conspiracy to manipulate people.
This rally was held on the same day that the Ministry of Health announced 214 deaths out of 23,562 cases in Turkey and issued new warnings against another spread; it was a contradiction in itself. Let's hope there will be no further increase in patients and deaths after this rally. Although the ministry recently announced that 100 million doses of vaccines were made, the debate seems to grow with the opening of schools as of last week.
This outlook, in my opinion, was worrisome in terms of our individual health, public health, and the violation of the government's own health rules.
I have been vaccinated two times.
My wife, my eldest son, too. This week, my little 13-year-old son also got his first vaccination. I did not hesitate in the slightest and make sure that everyone around me was vaccinated.
Right to education, rights to health
Do people who got vaccinated with one, two, or three Sinovac, or one or two BioNTech after two Sinovac never get sick? Of course, they do. The Turkish Intensive Care Association data, 98 percent of the patients are unvaccinated or incompletely vaccinated. So, the chances of getting seriously ill after being vaccinated are very low.
To some extent, I understand the concerns of those who don't want to be vaccinated. But they do not let their children get vaccinated and send them to school. I asked my eldest son what did he think about studying in the same classroom with someone who has not been vaccinated? His answer was interesting: "You can't block a person's right to education, but the other person's right to health overwhelms every right."
Would the bi-day PCR test work as the government prescribes? Last year, 1st and 8th graders continued their school. Three of my friends got sick with the virus carried by their children, who caught the disease at school and brought the disease home without knowing that he was sick. After you have had a PCR test, you have the disease, you risk infecting the whole class.
Does the vaccine have any side effects? Of course, there is. The Ministry of Health has released major side effects of the vaccine on its website. Side effects published by the US CDC agency at https://www.cdc.gov/coronavirus/2019-ncov/vaccines/expect/after.html. Please review. In addition, there are side effects in the form of rumors, which are not proven to be from the vaccine. I had to sleep for a long time the next day from exhaustion.
Didn't you have measles or polio vaccines?
Can anti-vaccines answer these questions? Haven't you had the measles vaccine during your childhood? Have you ever seen the measles patient's skin? What about polio? Have you seen people who are wheelchair-bound due to polio, can walk only with prosthetics, or have to spend most of their life in a pressure tank because they cannot breathe with their own diaphragm?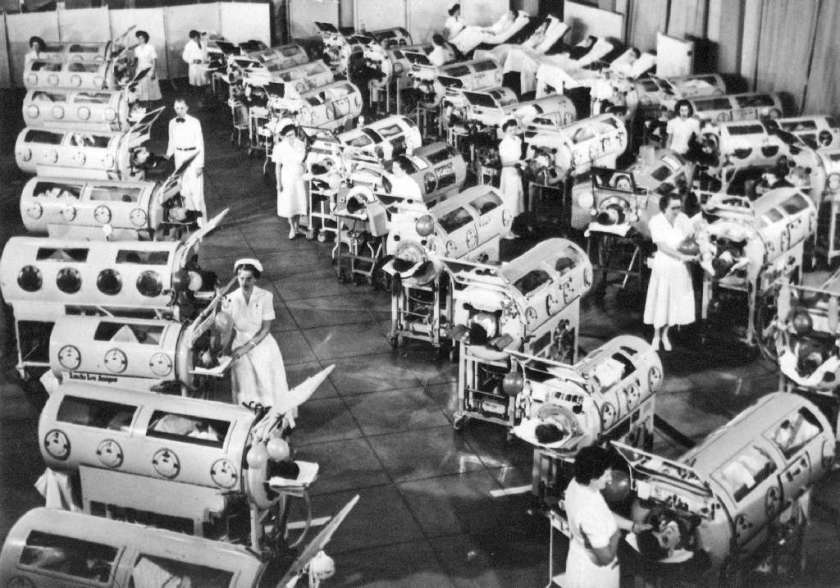 Your parents got you vaccinated against these diseases to protect you. If you have had these vaccines, why are you trying not to get the Covid-19 vaccines? Why don't you protecti your children in the same way? These diseases were once the nightmare of society, but their numbers have dwindled thanks to vaccines. Polio has been eradicated, with the help of the World Health Organization, collaborating governments, and international non-governmental organizations, except a few countries in the world.
No need for vaccines to trace you down
I would like to remind only one thing to those who claim that Bil Gates and his foundation will trace them down with the help of the Covid-19 vaccines.
If you have a smartphone, you have already waived your right not to be tracked for several years. Technology companies can track what you eat, what you talk about, where you go, whether you went on foot or on a bicycle if they want to. They can even track what you're talking about. Do not worry about the ads on the web page and mobile applications which were based on your habits which are also traced.
It is also not very convincing that the spoon is magnetized to the place where the vaccine is applied, it is possible if the person who tries it has not taken a bath for a few weeks.
Anti-vaccine people began to compare those who are vaccinated to cows with earrings on social media. Do you know how painfully unvaccinated animals die when they get sick, and what kind of diseases you can suffer when you eat the meat of those sick animals? The most innocent are Brucella, anthrax, etc.
You see, the issue is troublesome. Yet it's up to you to make the choice.