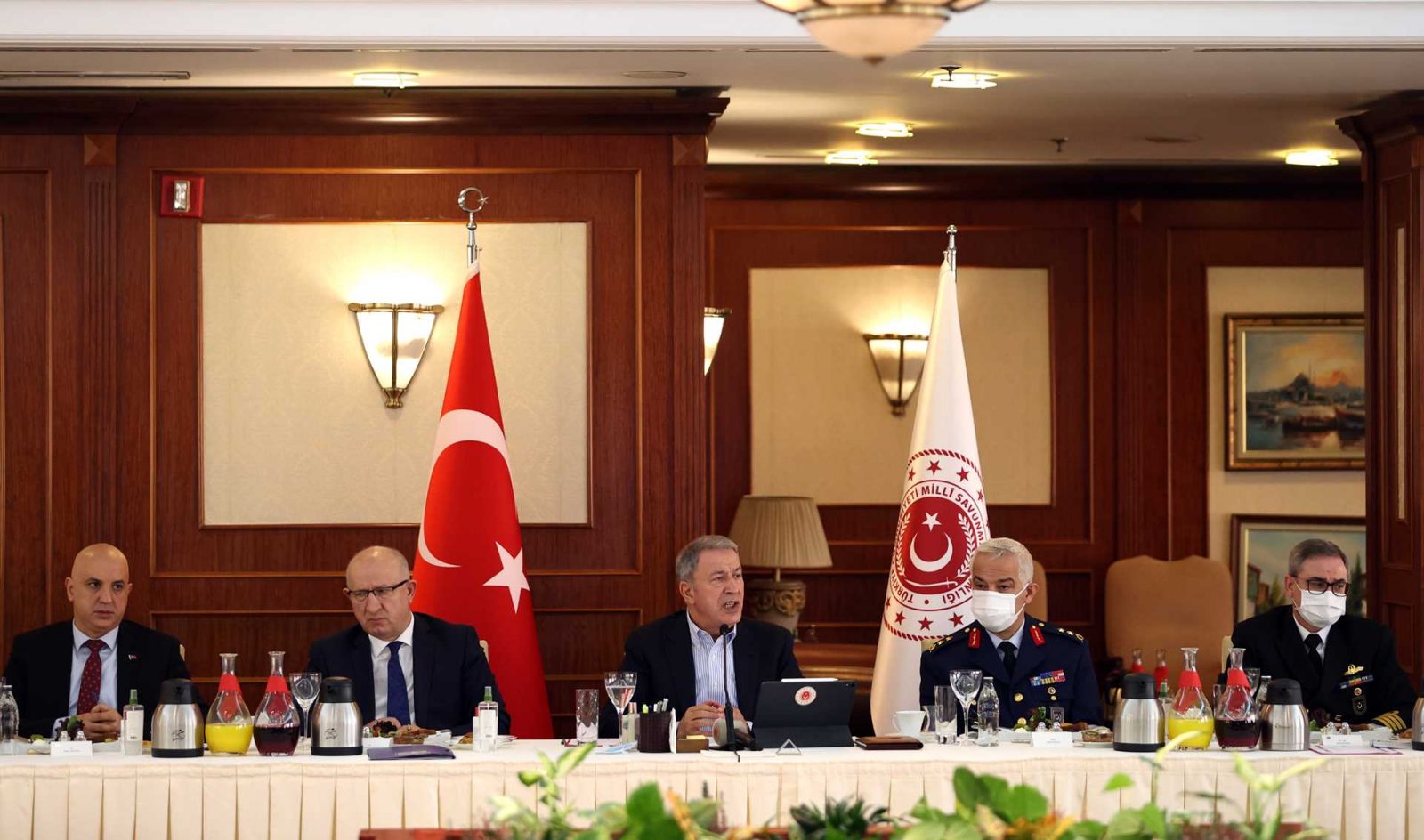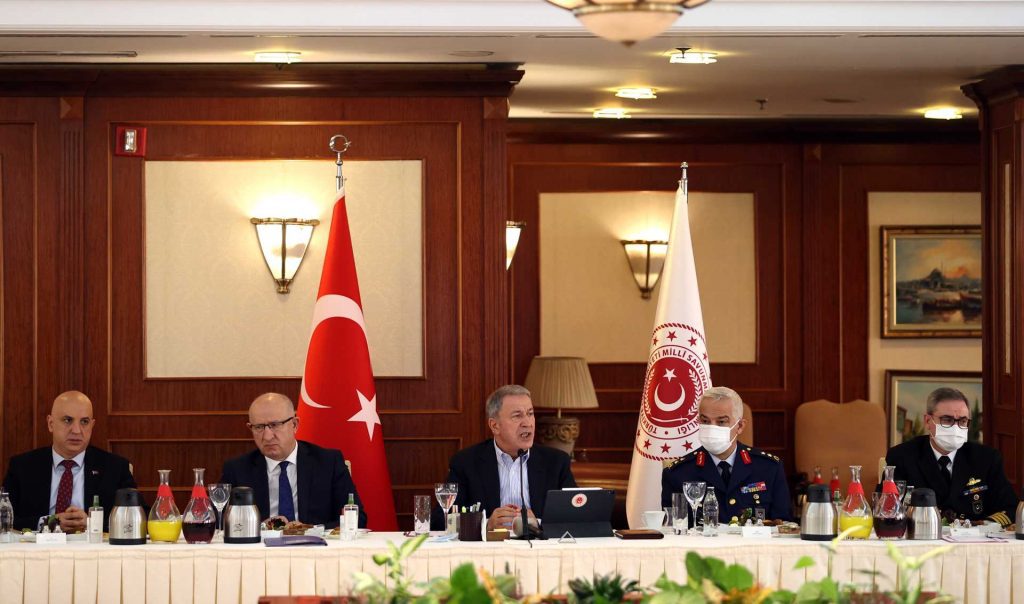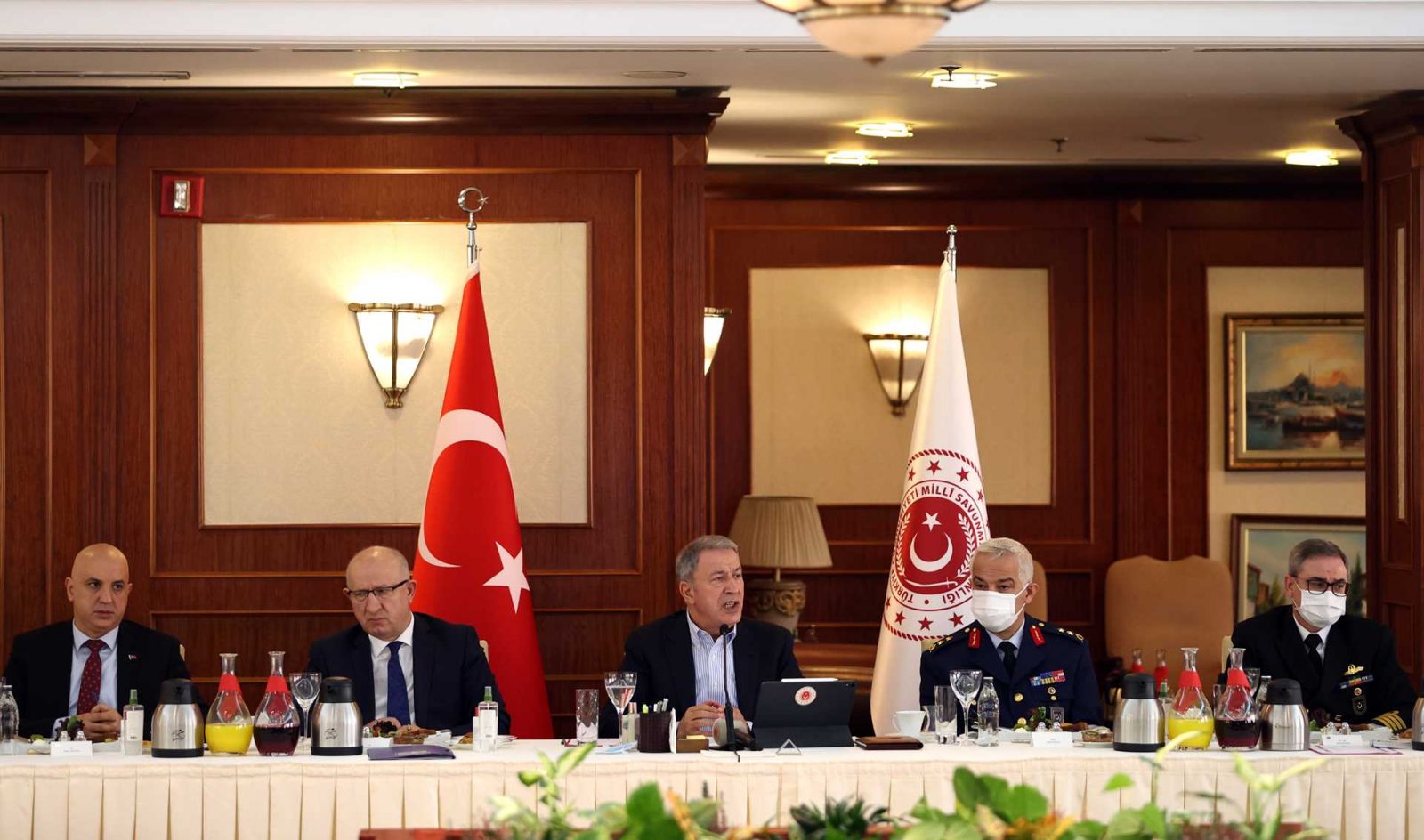 Turkey's Minister of National Defense, Hulusi Akar, rebuked Greece for increasing armament expenditures and "provocative" foreign policy, stating that Turkey's disputes with Greece over the expansion of territorial waters and the violation of the islands' disarmament status continue.
"There is armament, against whom? We say, what is this armament for? Too much for normal defense, too little for Turkey," Minister Akar told press on Jan. 8.
"We are allies with Greece within NATO. Greece makes alliance agreements with various countries within NATO and signs memorandum of understanding. Why all this when there is NATO? An alliance within an alliance would weaken NATO," Akar said.
In September, France and Greece signed a memorandum of understanding to sell French-built frigates to Greece. In December, the US State Department's announcement that Washington approved a potential deal to Athens had created a diplomatic dispute between Paris and Washington. The French ships would be built by Naval Group for delivery beginning in 2024, AFP reported.
"The economic situation in Greece has serious problems. And yet, they are eager to buy extremely expensive weapon systems. They're increasing the defense budget," he added.
Increasing territorial waters: "do not push Turkey's patience"
Greece's plan to increase the territorial waters off the west coast from 6 miles to 12 miles is also causing serious tensions with Ankara.
Greece, referring to the United Nations Convention on the Law of the Sea (UNCLOS), Turkey is not a party, argues that it can extend its territorial waters to 12 miles in the Aegean sea. Article 3 of the convention states that countries have the right to determine the width of their territorial waters not to exceed 12 nautical miles.
Greek Prime Minister Kyriakos Mitsotakis announced Athens' plan to expand the country's territorial waters to 12 miles in a statement in August, and Turkish Vice President Fuat Oktay stated that if Greece took a step in this direction in the Aegean Sea, it would be considered a "casus belli", a cause of war.
Responding to this issue harshly, Akar said:
"Don't make a mistake. Do not make a miscalculation. Others made this wrong calculation; we organized the Euphrates Shield operation (in Syria). Do not test us. Do not go on an adventure. You've done 6 miles; sit down where you are."
"Greece continues provocations"
Akar said that Greece "keeps acting provocatively" especially in the Egean waters, stating that there have been 90 high-level military visits to the Aegean islands in 2021, despite international agreements.
Reminding that two countries have signed a memorandum in 1988 which stated not to practice military exercise during holidays and tourism seasons, Akar said Greece keeps "violating these."
"There are way more unnecessary NOTAMs, NAVTEXs. There is a constant provocation." He added, "We say that we should reduce the tension caused by these exercises. But, unfortunately, we cannot get the desired answer."
Akar criticized Greece's foreign policy discourse on Turkey, stating that Athens depict Turkey as an "external threat with expansionist aims."
"As Turkey, we are not a threat to anyone. We don't have any eye on no one's territory, right or law," he said, adding that Ankara aims to "solve problems peacefully and with diplomacy."
"We want the issues to be discussed at the meetings and to find solutions within good neighborly relations," he said, reiterating Turkey's call for trust-building meetings in Ankara.
The bilateral relations between Turkey and Greece is tense on many issues, especially on, "width of territorial waters, air space, Flight Information Region (FIR) line, conflicts over Seach and Rescue area, violation of the disarmament status of Islands with Non-Military Status, Issues of Islands, Mediterranean waters and armament initiatives."