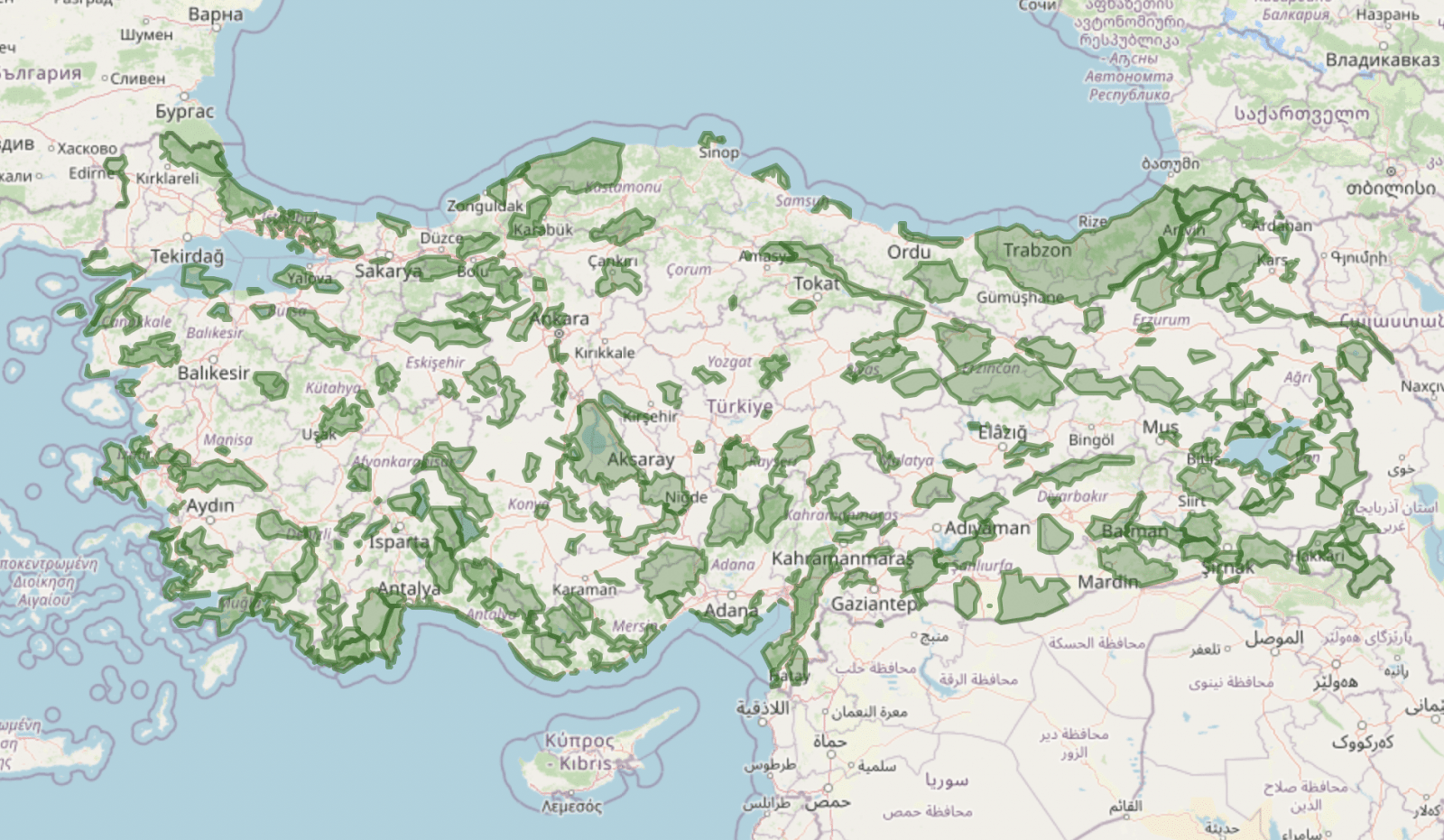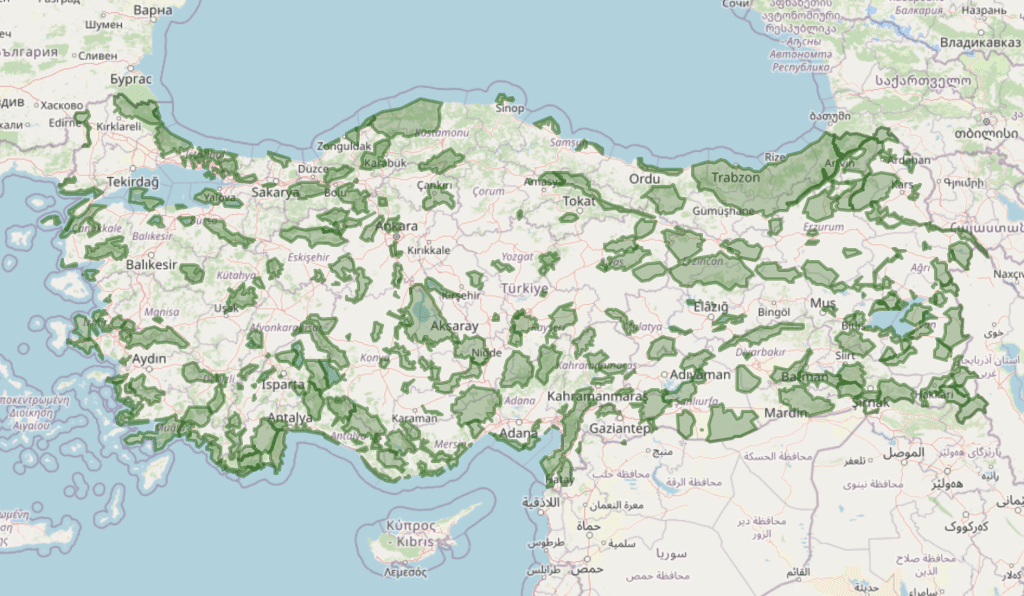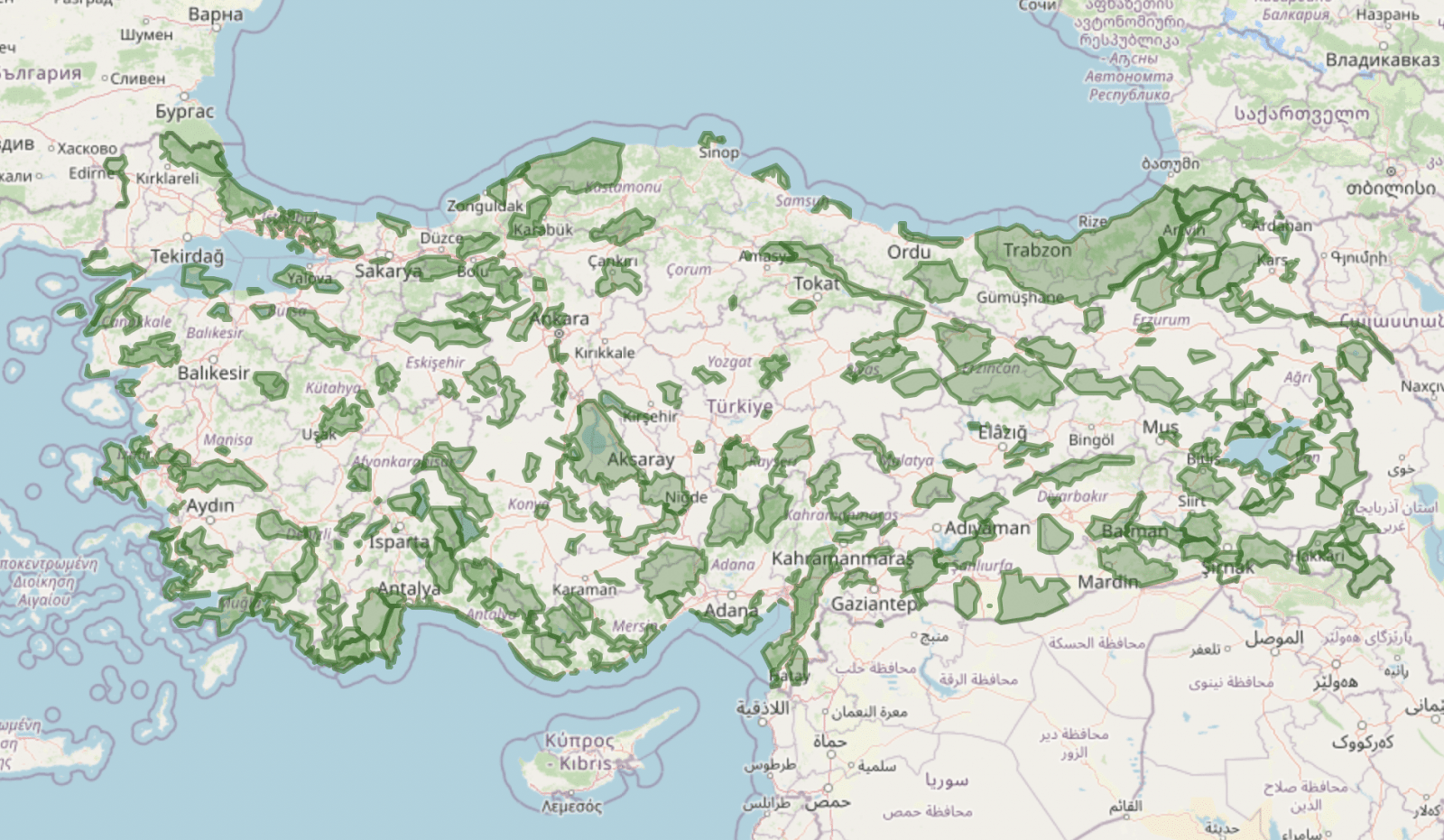 A few days ago, I wrote about the danger that olive groves face. While the press was still covering the importance of the situation, we are now facing a different threat. Sensitive areas, i.e. protected areas and areas that are important for nature, reserved for scientific studies and are not allowed for construction, are opened to infrastructure investments on "public interest" grounds. The absolute prohibition of construction is completely breached for these areas.
So, where is the "public interest" at this point? I always say that, and repeat once again, the public interest is only possible with the unconditional protection of these areas. It was always like this in the past, but politicians persistently do not understand the situation and do not see it.
The world gives a strong signal, but we do not hear it. This unique geography, which is Anatolia, has gone beyond giving a signal. As a result of drying lakes, extinct species and changing ecosystems, we are losing the natural assets of Anatolia. Do mothers always forgive? I don't know, but Anatolia that I know, will not forgive us, especially the current administration. The next generation will have to face the consequences.
From olive groves to conservation areas
While discussing the amendment of the regulation that allows mining activities in olive groves for energy purposes, a new regulation published in the Official Gazette of the Republic of Turkey on March 5, 2022, suddenly became news everywhere. The sensitive areas for conservation have also been allowed for construction. Sites that require high protection will no longer be protected.
When I saw the news, I thought that those who raised their voices for the olive groves could not be heard. With the current amendment in the regulation, we are irreversibly bringing a sustainable natural life to an unsustainable level, that is, destroying it. We have to protect our natural areas in the age of crisis that we are in.
What kind of crisis is it? We live together with biodiversity and climate crises, but unfortunately, we are not aware of what is happening. How weak of a species we are, once our intelligence made us superior to our environment, now we are losing our superiority. We are dragging the geography we live in towards uninhabitable geography.
Turkey, a country of wealth and abundance
Turkey locates in a geography where it simultaneously hosts three of the 34 biodiversity hotspots (the Mediterranean, Caucasus and Iran-Anatolia) on the planet we live in. While this information proves how important Turkey is on a world scale, it also provides us with the a priori information necessary for any conservation work to be carried out within the country. If we ask what kind of biodiversity is in these warm regions, we come across significant sources published in the last 20 years. For example, Turkey's "Important Bird Areas" and "Important Natural Areas" books are among the essential publications that present the inventory of our biological assets and important areas. According to these sources, 305 Important Natural Areas have been defined in Turkey. All of these areas, with a total size of 20 million 280 thousand 149 hectares, cover 26 percent of Turkey. Of the 305 sites, 292 are of global significance for one or more species groups. There are 2246 different species in Turkey, which causes an area to be defined as an Important Natural Area. For the continuity of these species, the continuity of the protected area status of their habitats is very important. Because it has been determined that 451 living species live in only one area in the world, only in Turkey, and that they are in danger in this area as well. In other words, with its natural assets, Turkey is a country of wealth and abundance. Most of these wildlife locations are in the status of protected areas.
Current environmental policies are the biggest threat to natural areas
At the forefront of the threats on the sites of natural and cultural importance are construction, water policies for energy production, large dams built in this framework, expanding agricultural lands, irrigation and drying work. As a result of these efforts, we have lost many areas in recent years, and the ecological integrity of some of them has been greatly damaged. On the other hand, unplanned construction, especially near big cities and on the Aegean and Mediterranean coasts, has led to the irreversible destruction of many protected areas. Incidentally, I would like to remind you of the extinction threat that the Bargilya Wetland, one of the essential wetlands that we have left, as a result of construction, is one of the best examples of the situation we are in at the moment.
"Public benefit" will be possible by protecting protected areas
Almost a quarter of the Sites and Important Natural Areas are in "Very Urgent" or "Urgent" status. It would be helpful to state that these areas are in danger of disappearing entirely or partially. The "public interest" will only be possible by protecting these areas. When we do not touch these areas, we will successfully combat global warming and prevent biodiversity losses, making sustainable agriculture possible and securing our future.
I repeat what I have always been saying; we are losing our natural assets irreversibly. Rest assured, with the new regulation change, these losses will accelerate, and our ability to fight the problems around us will decrease. Afterwards, we will lose our right to live in the geography we are in, and we will not even be able to object to it. As I said at the beginning, Anatolia will not forgive us. After all, even the politicians who make these decisions today will not be able to produce a solution; what did they solve when natural life was the question anyway.