Turkey's inflation soaring: 69 percent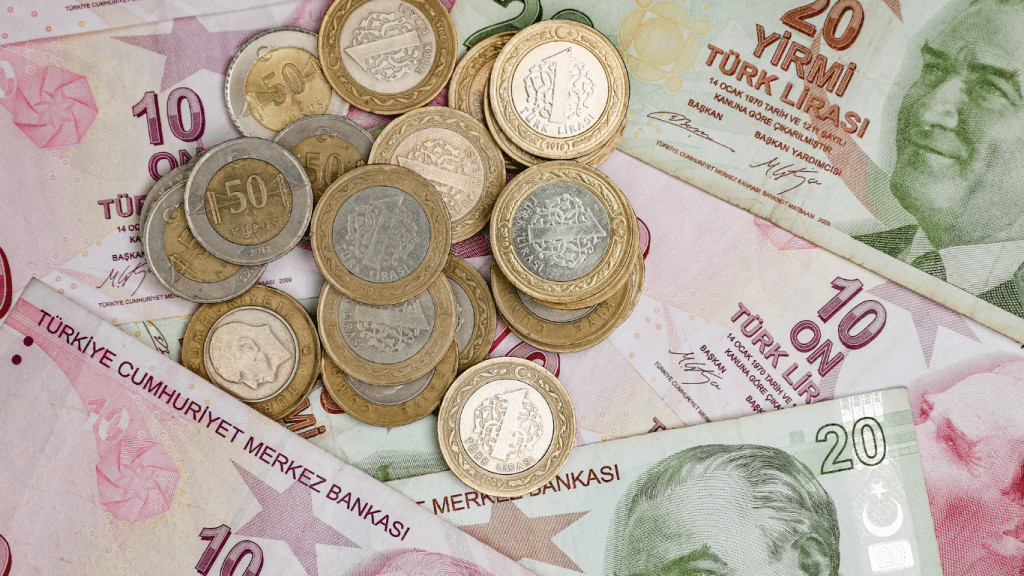 Turkey's inflation continues soaring as Turkish Statistical Institute announced that the Consumer Price Index (CPI) increased by 7,25 in April, 69 percent annually.
Domestic Producer Price Index (D-PPI) increased by 121,82 percent on annual basis and 7,67 on monthly basis.
According to the independent research group ENA Group which calculates inflation with daily data sets, the annual inflation soared to 156 percent in the last 12 months, as their calculation of price index E-CPI indicate 8.68 percent increase in April.
The official CPI is the highest level of inflation in Turkey since early 2002, when the country was reeling from a financial crisis.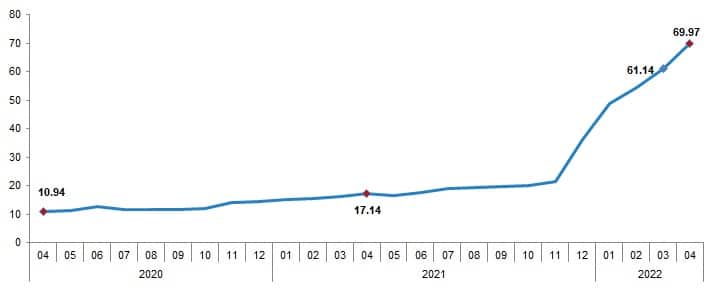 Transportation, food and non-alcoholic beverages prices increased the most
The lowest annual increase was 18.71 percent in communication. Clothing and footwear with 26.23 percent, education with 27.73 percent and health with 35.95 percent, were the other main groups where low annual increases realized. On the other hand, transportation prices increased with 105.86 percent , food and non-alcoholic beverages with 89.10 percent and furnishings and household equipment with 77.64 percent.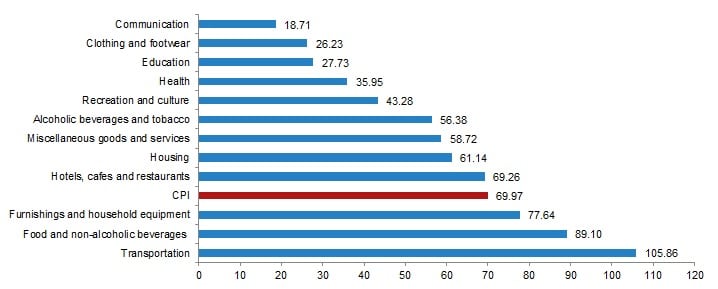 Low interest rate policy
Turkey's President Recep Tayyip Erdoğan long been defending to keep policy interest rates low to boost export-led economic growth. Central Bank of Republic of Turkey (CBRT) has been keeping the interest rate low despite the surging inflation, causing discussions about the bank's independence from political pressure. The bank's low-rate policy has stirred a currency crisis in 2021 as Turkish Lira has lost almost 40 percent of its value in less then a year.
In order to fight with the currency crisis, government introduced a currency-protected deposit scheme in 2021, which grow 591 billion Turkish Liras as of March, official numbers suggest. The scheme kept the dollar-TL rate in 13 TL parity, while analysts suggest that it has put extra burden on the treasury.
Country's Treasury and Finance Minister Nureddin Nebati on April 4 said that "Inflation is around 60 percent right now. Is this a problem? Yes it is a problem. But we managed to take (Turkish economy) out of the interest rate clamp." Turkey's domestic economic indicators, according to Nebati "indicate good progress, with the high growth rate reflecting positively on employment."