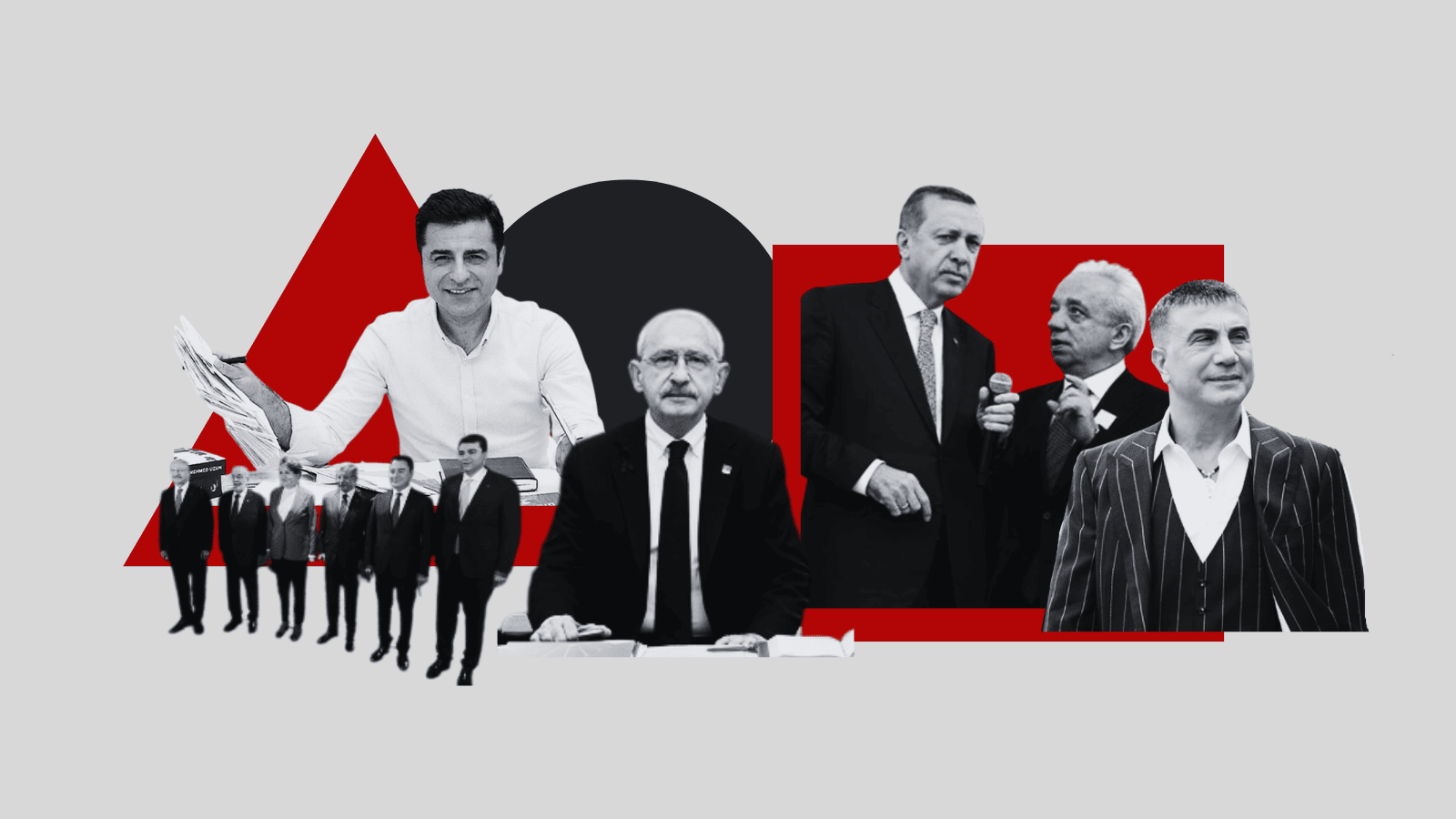 The main opposition leader argues that certain business people close to President Erdoğan are approaching him in fear of power change; Fugitive Organized-Crime leader Sedat Peker continues to stir debate by his accusations; HDP's jailed former co-leader pens letter from prison, urging opposition to act together with self-criticism; latest survey's surprising result…
Here is what you need to know what is happening in Türkiye Today:
1- Main opposition Republican People Party (CHP) leader Kemal Kılıçdaroğlu reiterated previous rumours that prominent business figures that are known to have close relations with the ruling AKP government are trying to contact him.
Posting on his official Twitter account, the CHP leader addressed people in the business circles without giving a specific name saying "not to try to reconcile" him with the tycoons close to Erdoğan.
He uses the term "Gang of five" referring to five prominent holding owners who are criticized for receiving the majority of public tenders with clientelism because of their close relations with the ruling AKP government.
Previously, it was claimed that big capitalists close to Erdogan tried to contact the CHP leader, fearing a change in power.
Kılıçdaroğlu's comment came just after fugitive criminal organization leader Sedat Peker posted an allegation about businessman Mehmet Cengiz, the owner of Cengiz Holding, one of the holdings that grew during the AK Party government term, known as the Gang of Five.
Peker had been posting videos on Youtube in 2021 in which he accused ruling AKP officials of corruption. He was arrested in UAE where he was posting the videos from and later released, stopped his videos.
He re-started to post allegations on anonymous Twitter accounts recently where he continues to accuse politicians and business people.
Lastly, he accused Cengiz, whom he has related to, claiming that he got out of prison in the 1990s by blackmailing the prime minister of the time, Mesut Yılmaz. He alleged that Cengiz acted as a mediator in this blackmail and that he gave the money.
2- Imprisoned former Kurdish issue-focused People's Democracy Party (HDP) co-leader Selahatting Demirtaş penned a letter from prison, urging the opposition to act together.
He argued that with the joint candidate and a joint program, the opposition has a chance to win the upcoming elections against Erdoğan however adding that "in today's conditions institutional cooperation between Six-Party and HDP seems unlikely"
"The main reason for this is the perceptions produced by the AKP and the opposition's inability to respond to these perceptions with a bold move of change," he said.
"We need to tell all of Türkiye in the most appropriate language and rhetoric that we know that politics and violence cannot coexist, that we seek solutions to all our problems within the integrity of Türkiye and that we are working seriously for an honourable peace," he said adding that the HDP should also pursue a Türkiye-oriented policy, with self-confidence.
The HDP re-elected its co-leaders at their party congress at the weekend where the co-leader Mithat Sancar stated that the HDP will not support the opposition's candidate unless the name is suitable for the party's political framework.
3- After starting the day with a flat course, the US dollar rate exceeded 17 Turkish liras.
The dollar, which declined after the Banking Watchdog BDDK decided to limit TL borrowings for companies, is trading at 17.02 lira as of 16.40 June 5.
4- According to the survey conducted by the ORC Research in July, the answer to the "which party would you vote for if there will be an election tomorrow" rated as follows:
The AKP -27.1
The CHP 24
The IYI party 22
HDP 7.6
MHP 7
DEVA and Gelecek Parties 2 percent
The research was prepared as a result of face-to-face interviews with 9,330 people in 51 provinces between 1-4 July.