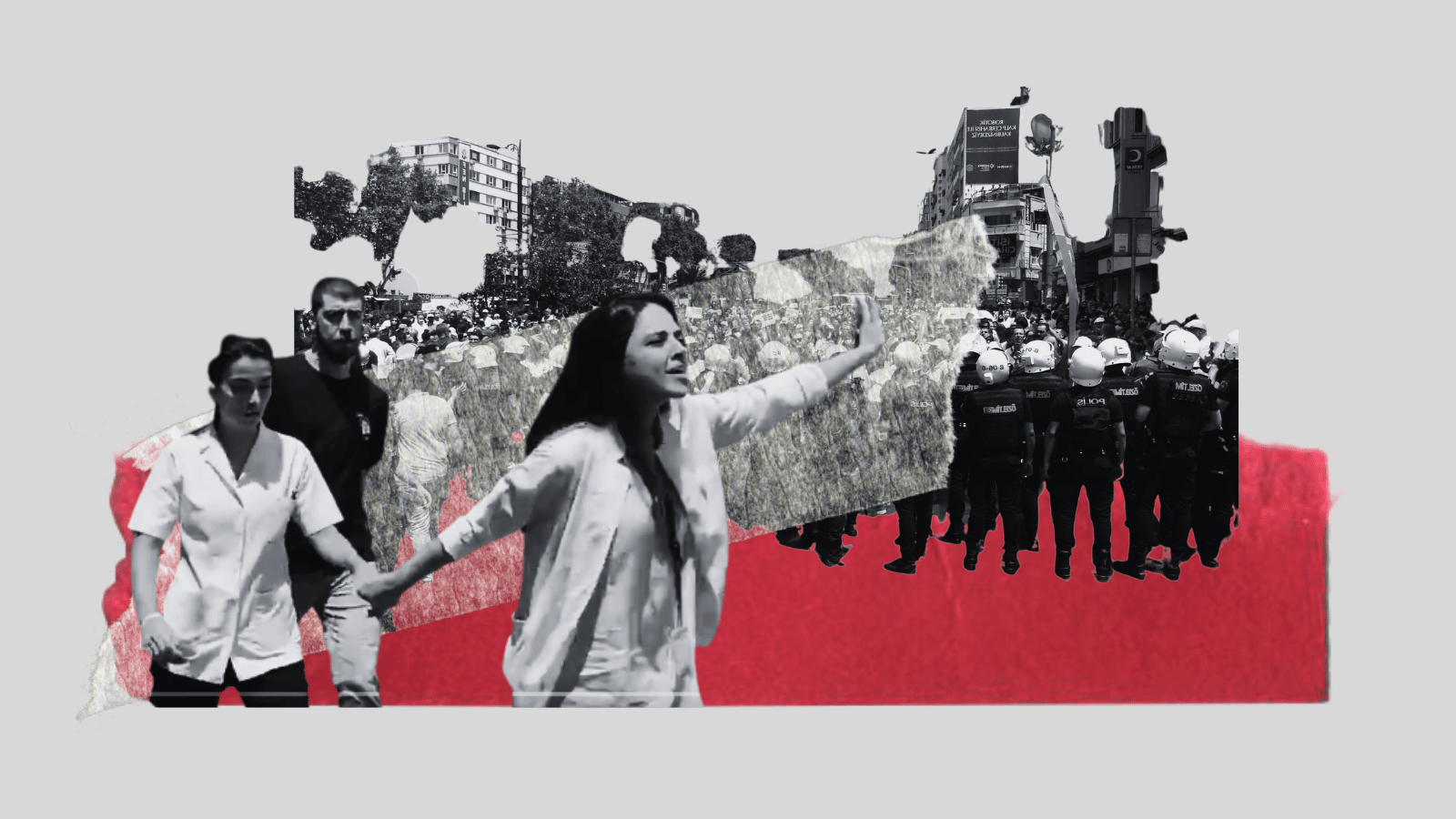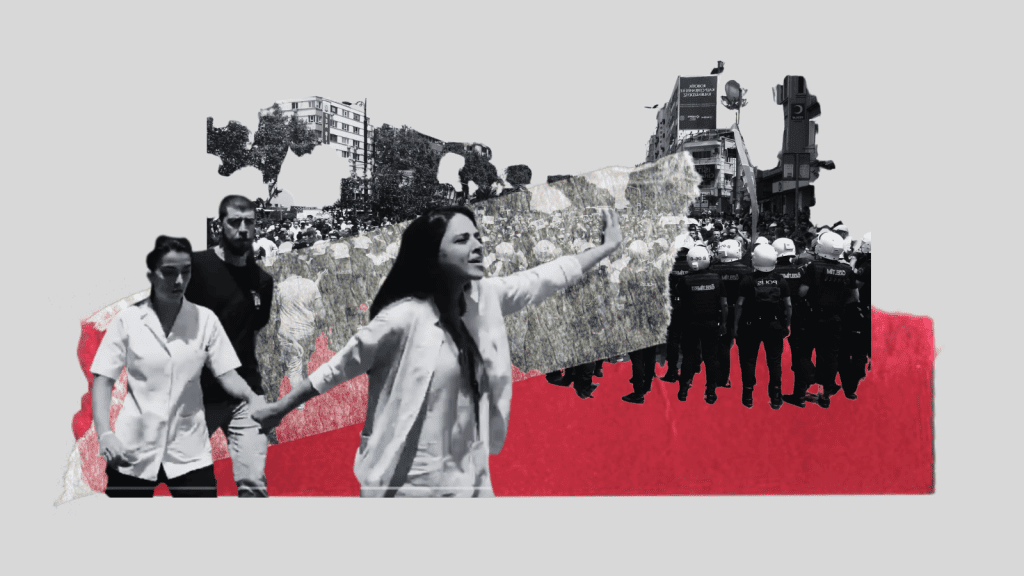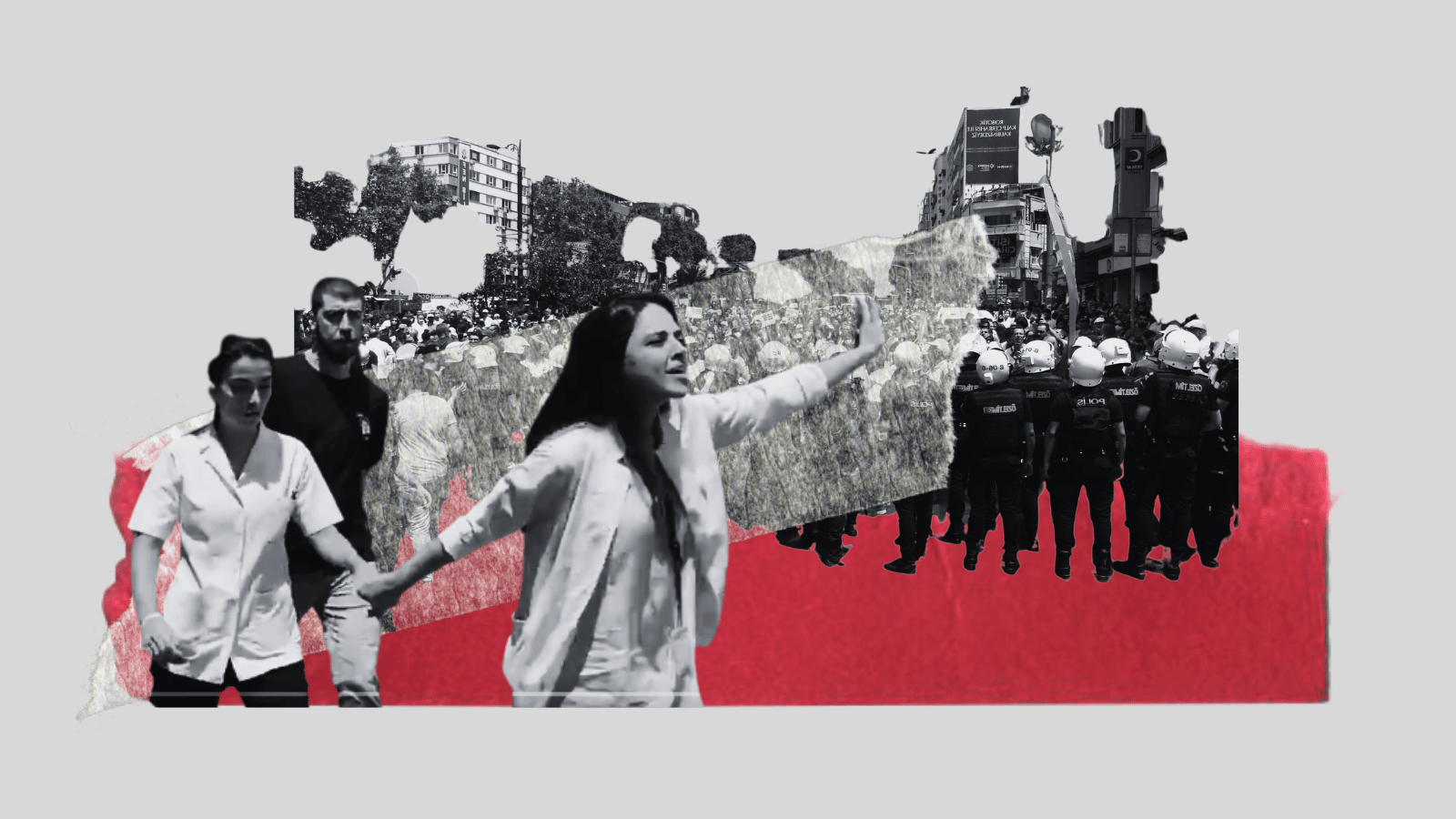 Medics' strike to mark violence against health workers continues in its second day after the police attack in İstanbul in the first day sparked outrage; Erdoğan addressed citizens asking for patience about economic difficulties; İsrael-Türkiye signed an outline of civil aviation agreement; disputed cargo ship sailed to Russia, Ukraine summoned Turkish envoy; far-right party leader to be investigated over hate speech…
Here what you need to know about Türkiye Today:
1- Medical Workers's protest  of the murder of their colleagues is in second day
Healthcare workers decided to went on a two-day strike after a surgeon was killed in a gun attack on duty on July 6 in Konya City Hospital. The murder sparked outrage all around country.
Protestors wanted mark the rising violence cases against medical workers, arguing that the reason behind the violence lies in the transformation in the health system. 
Many hospitals participated in associations' calls as doctors, medics and supporters held protest marches in many cities. 
The protest marches in İstanbul faced a police block. Parades were dispersed with paper spray and force, sparking criticism. 
– Main Opposition Republican People's Party (CHP) leader Kemal Kılıçdaroğlu called for the parliament to open for an emergency assembly to pass a law against violence against public workers. 
– Minister of Health Koca faced outrage at the funeral of the doctor, many called for his resignation.
2- President Recep Tayyip Erdogan asked Turkish people to "be patient".
"Of course, we know the difficulties that the high cost of living causes in our people's daily lives," he said in his video message released on the occasion of Eid al-Adha on July 8. 
"As we overcome these with the measures we have taken and the programs we have implemented, the importance of the opportunities we have and the distance we have covered will be better understood. I ask my people for stronger support and a little more patience for the programs we have implemented," he added
82 percent of the public wants early elections,

the ArtıBir research company's latest poll suggests. The reason for people to ask for an election is predominantly economic. 

The year-end inflation expectation is 69,94

according to the Central Bank of the Republic of Turkey's market participants survey. Dollar/TRY parity expectation is 18,99.

Current Account Deficit reached 6.47 billion dollars in May,

with an increase of 3.15 billion dollars, the twelve-month current account deficit rose to 29 billion 444 million dollars, CBRT announced. 
3- Israel-Türkiye signed an outline of a civil aviation agreement on July 7, replacing the current account dating 1951, in a bid to improve bilateral ties, İsraeli Transportation Minister announced. 
Türkiye's Foreign Minister Mevlüt Çavuşoğlu and rime Minister and Foreign Minister Yair Lapid met last monthin Jerusalem and Ankara  agreeing to work for a new agreement. 
The agreement will allow Israeli carriers to resume flights to Turkey  after a 15 year absence.  
"The agreement is expected to result in the resumption of flights by Israeli companies to a variety of destinations in Turkey, alongside flights by Turkish companies to Israel," Israel's Transportation Ministry said in a statement.
4- Controversial cargo ship allegedly carrying stolen grain from Ukraine has returned to Russian territorial waters, Turkish sources told AFP on July 7. 
The move drew criticism from Ukraine as Kyiv summoned the Turkish envoy. 
"We regret that Russia's ship Zhibek Zholy, which was full of stolen Ukrainian grain, was allowed to leave Karasu port despite criminal evidence presented to the Turkish authorities," said the foreign ministry spokesperson Oleg Nikolenko. 
"Ignoring the appeal of the Ukrainian side, the ship was released on the evening of July 6," the statement reads. "In connection with the unacceptable situation, the ambassador of Turkey in Kyiv was invited to the Ministry of Foreign Affairs of Ukraine."
5- Interior Ministry filed a criminal complaint about far-right Victory party leader Ümit Özdağ for his anti-migrant rhetoric. 
In his latest statement Özdağ argued that the presence of the migrants "will result in civil war".
In the complaint, the ministry demanded an investigation and criminal case to be opened against Özdağ on charges of "inciting the people to hatred and enmity; humiliating, hatred and discrimination, slander; humiliating the Turkish nation, the State of the Republic of Turkey, state institutions and organs, creating fear and panic among the public".