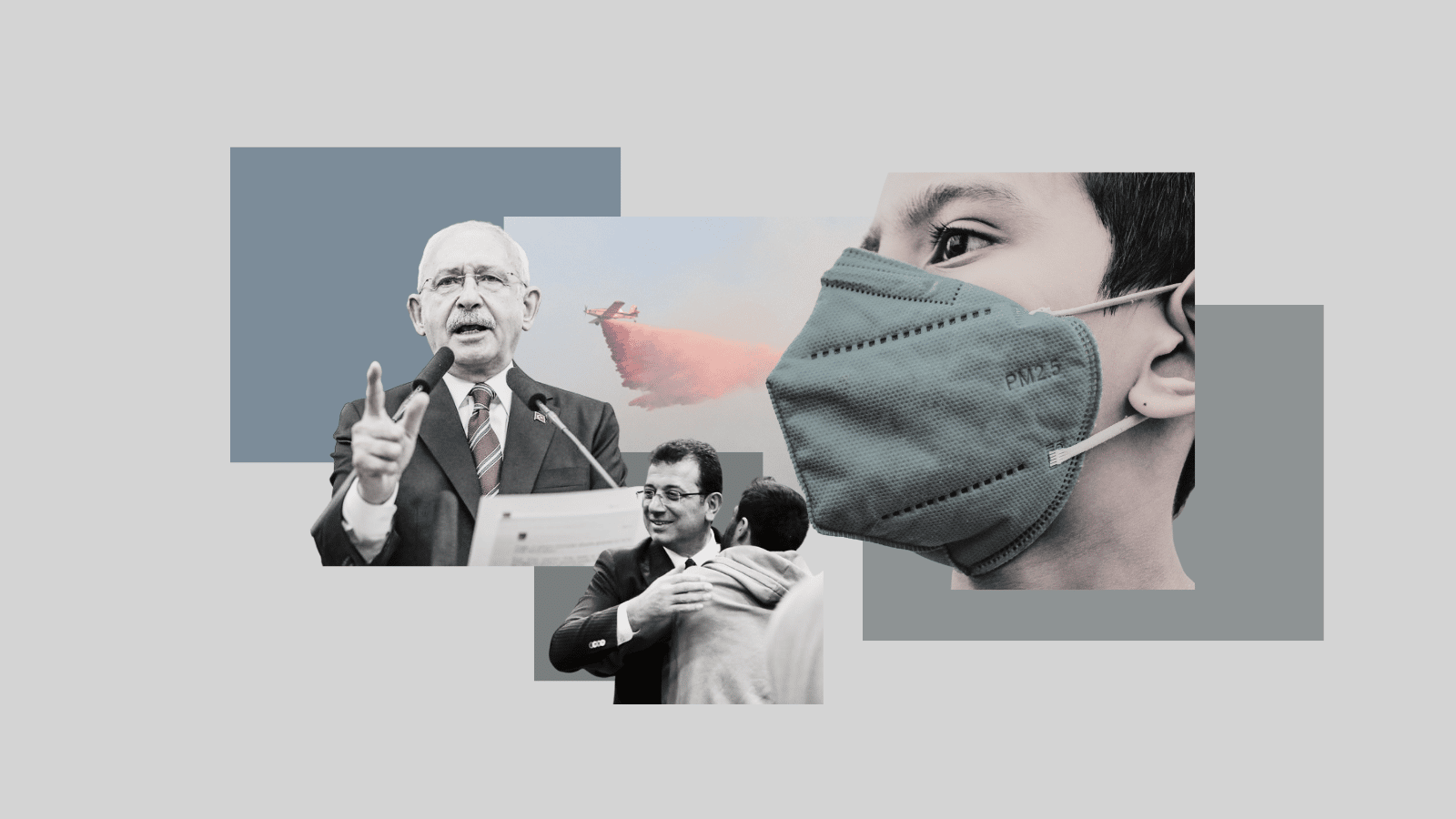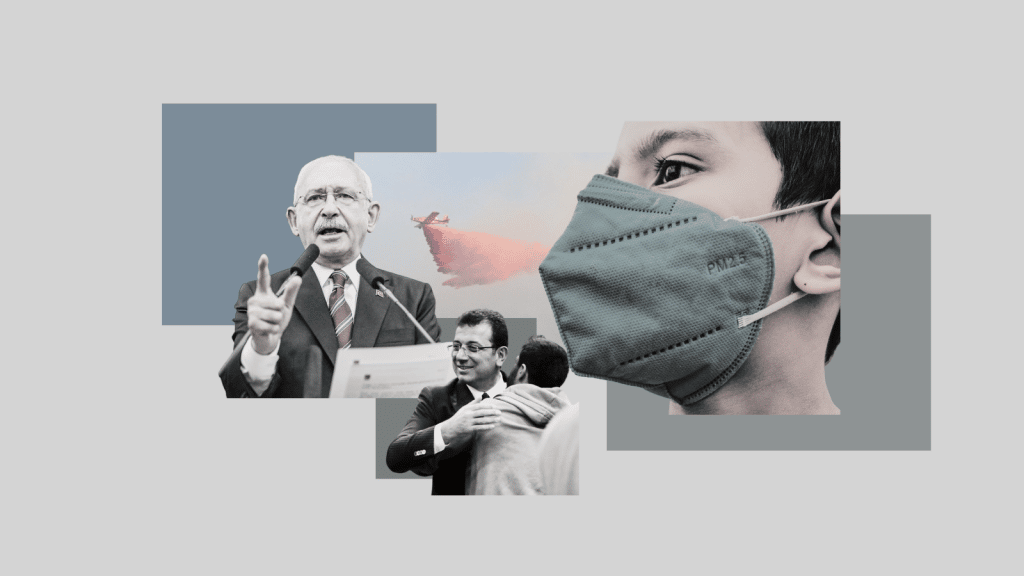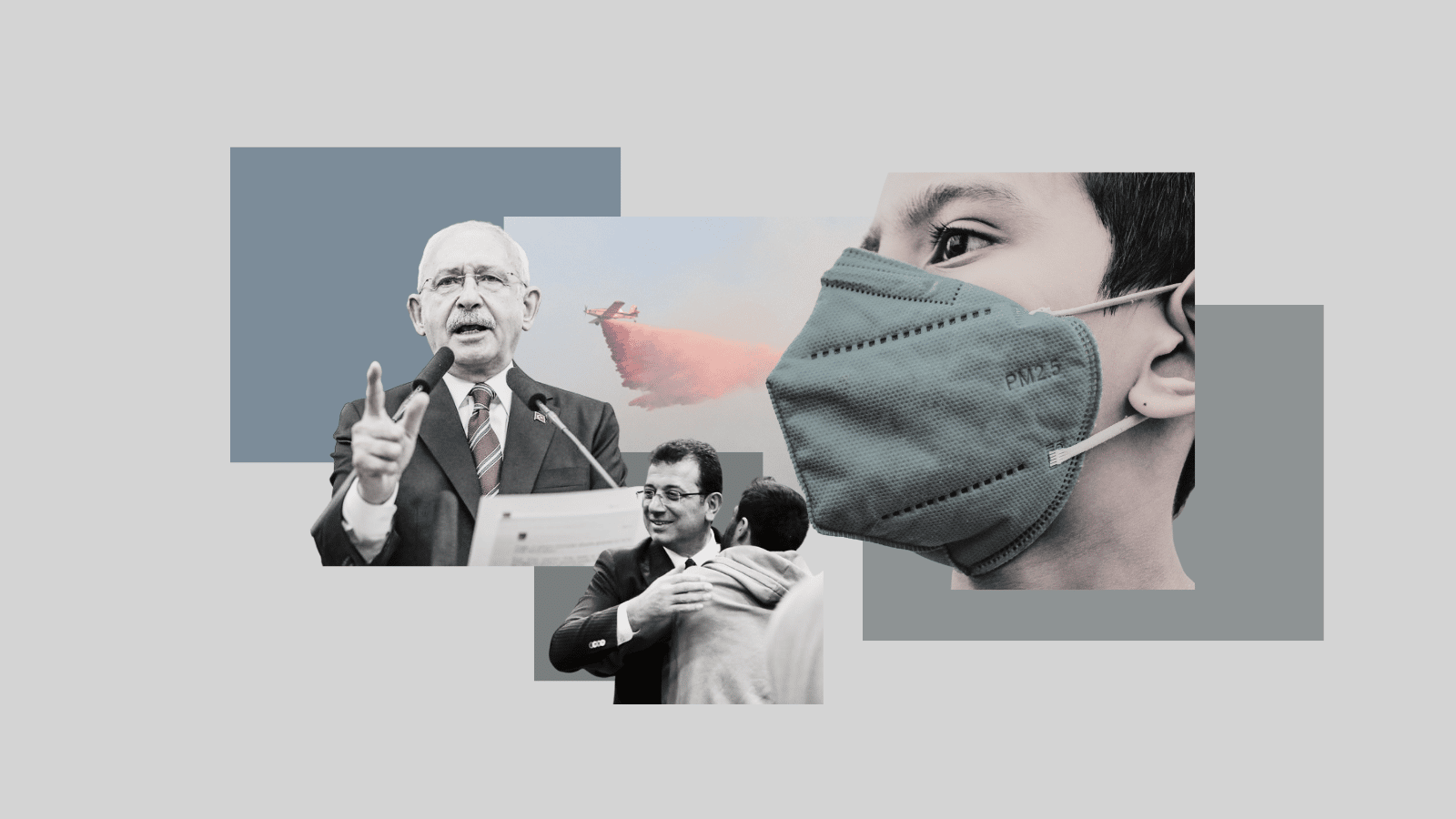 Four-way negotiations for grain crisis will continue in a coordination center in Istanbul next week; CHP leader hinted at Presidential candidacy; Covid cases on the rise; Fitch report on Turkey indicate rising risks, the Minister defends "New economic system"; Wildfire in Datça taken under control…
Here is what you need to know about Türkiye Today:
1- The negotiations between Russia, Turkey, Ukraine and the United Nations on grain issue will continue, Russian Ministry of Foreign Affairs announced. 

Türkiye's Minister of National Defense Hulusi Akar, in his statement after the meeting, stated that it was agreed to establish a coordination center in Istanbul with the delegations of the parties.
"As a result of the meeting, which took place in a positive and constructive atmosphere, it was agreed on basic technical issues such as establishing a coordination center in Istanbul where representatives of all parties would be present, joint controls at the port exit and arrival points, and ensuring navigational safety on the transfer routes," he said. 
"We will hold a meeting next week where we will review the details once again and we will sign the elements that are agreed," he added. 
2-Main opposition leader Kemal Kılıçdaroğlu hinted at his Presidential candidacy, former CHP lawmaker and op-ed writer Barış Yarkadaş wrote in his column. 
He stated that upon one of the CHP lawmakers' questions concerning if he will stand out for Presidential Candidacy in the upcoming elections, Kılıçdaroğlu answered "I am a candidate".
He said that in the opposition table formed by the 6 parties to form an alliance against ruling Justice and Development Party (AKP) and MHP alliance, his candidacy "would not constitute a problem"
The 6-party alliance will hold their 6th meeting in the following days. In the meeting they are expected to discuss the candidacy, which has been a point of criticism because they were reluctant to announce a name. 
3-Covid-19 cases in Türkiye are on the rise, Health Organizations call for a tightening of pandemic measures.
According to the data of the Ministry of Health, on July 4-10, the number of Covid-19 cases reached 117 thousand in Türkiye. This figure shows that the number of Covid-19 cases in Türkiye increased by 105 percent compared to the previous week. In the period between 27 June and 3 July, the ministry announced that the number of weekly cases was 57 thousand 113, the number of deaths was 25 and the number of recoveries was 30 thousand 478 people.
4- Türkiye's new economic policy mix has increased risks to public finances and the sovereign foreign-exchange (FX) position without reducing risks to macroeconomic and financial stability, Fitch Ratings says in a new report.
The industrial production index increased by 9.1 percent on an annual basis, Turkish Statistical İnstitute announced on July 14. 
5- Treasury and Finance Minister Nureddin Nebati said, "Industrial production data announced today shows that a sector such as industry, which is subject to foreign trade and earns foreign currency, has gained momentum and gained strength thanks to the Turkish Economy Model."
In a statement on his Twitter account, Minister of Treasury and Finance Nebati said, "In May, the calendar adjusted Industrial Production Index exceeded the market expectations and increased by 9.1 percent annually. The monthly increase in the index was 0.5 percent. On the other hand, the retail sales of our real sector were in May. recorded a strong increase, and the retail sales volume index with constant prices increased by 20.8 percent annually in May 2022".
6- President Recep Tayyip Erdoğan held a phone conversation with King Salman bin Abdulaziz Al Saud of Saudi Arabia. During the meeting, relations between the two countries and regional issues were also discussed.
7-The wildfire that has been destroying the Aegean cost forests for two days in Muğla's Datça district was taken under control, Ministry of Agriculture and Forestry Vahit Kirişçi stated. 
Saying that the fire was caused by an electricity transformer, Kirişçi stated that 7 people were injured in the fire, there was no loss of life, and 10 houses were damaged, four of which were severely damaged.
Turkey has been experiencing wildfires in an increasing frequency in the past 5 years.