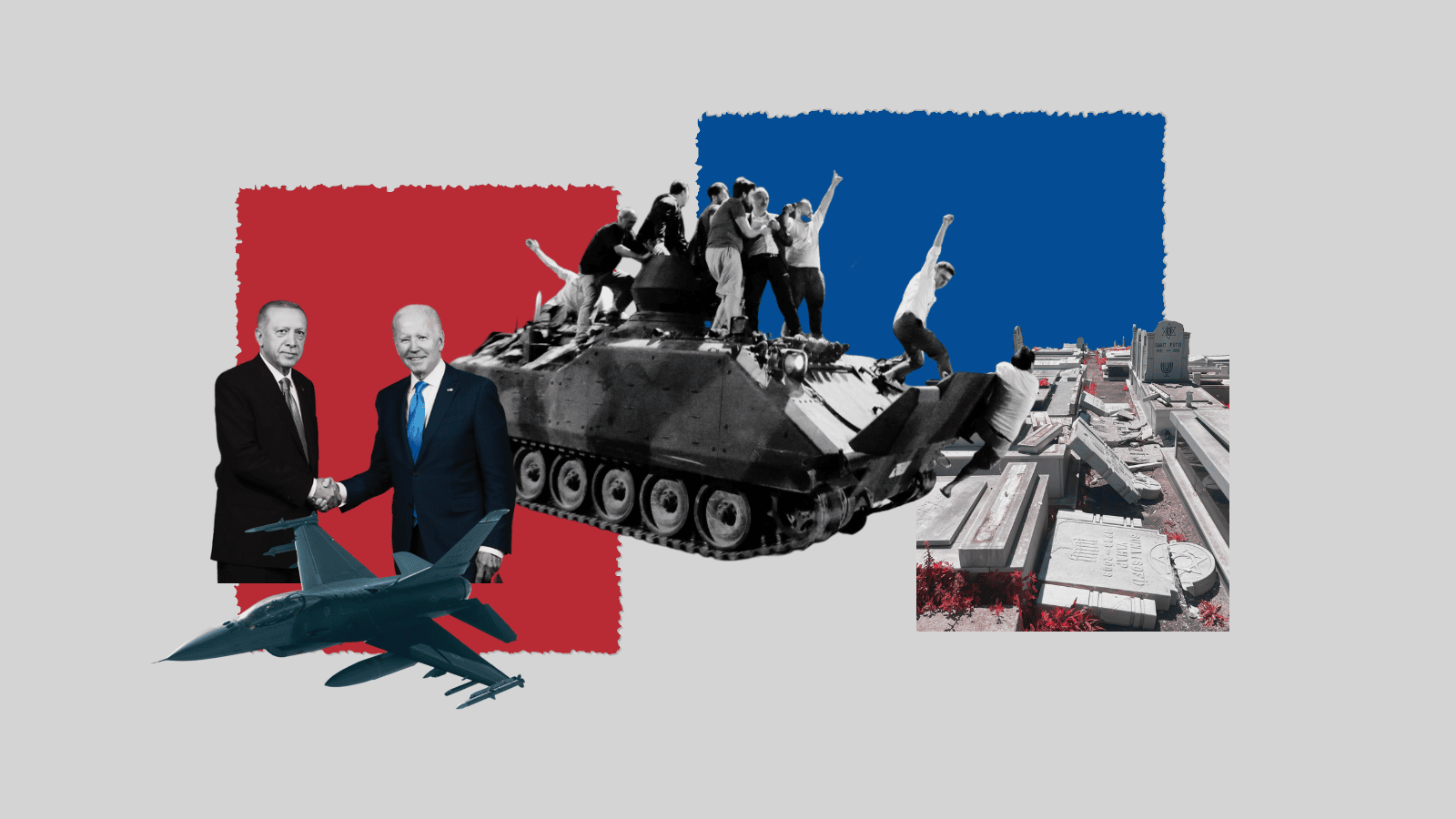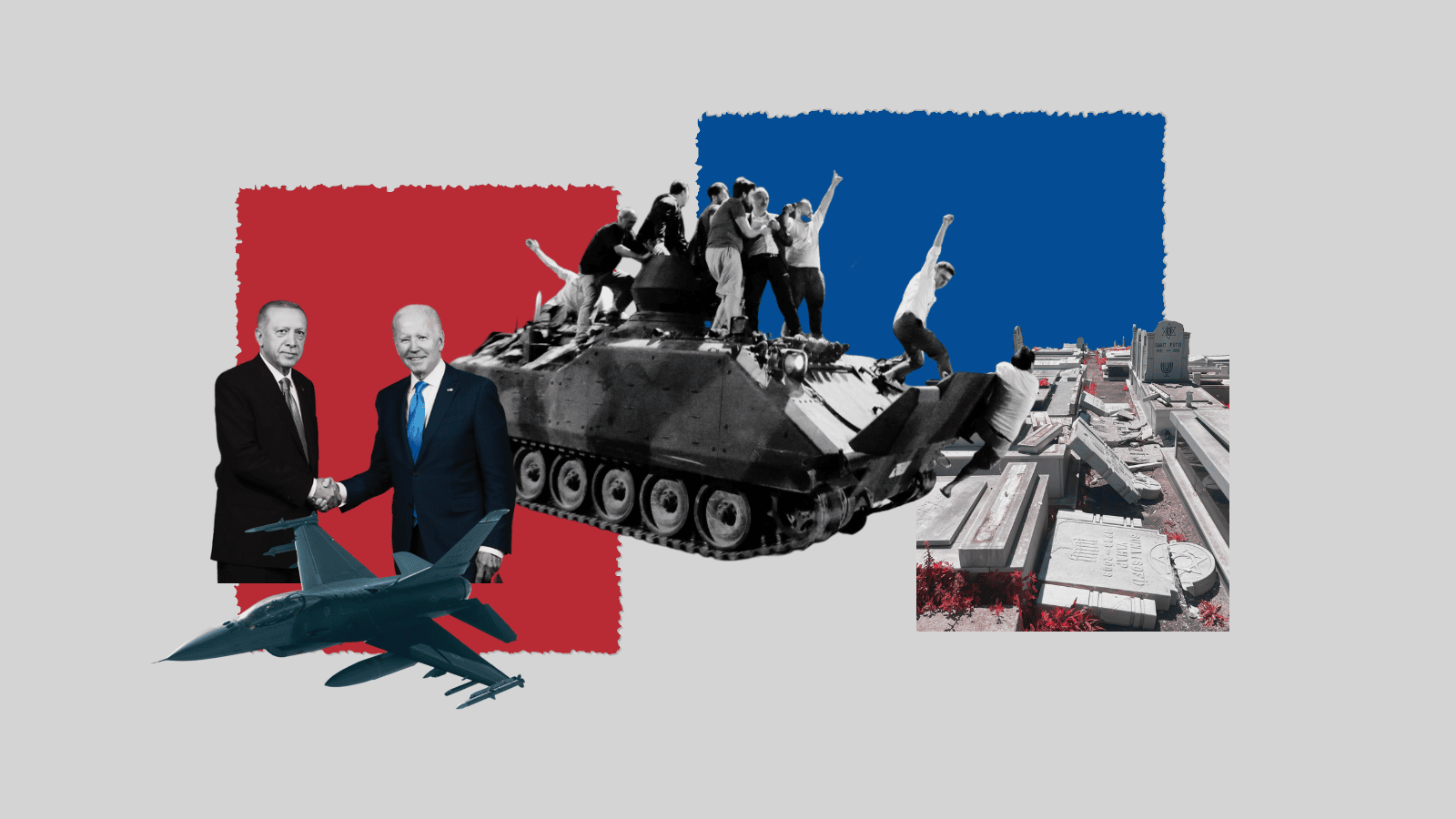 Today marks the sixth year of the thwarted coup attempt in Türkiye; the US House of Representatives' F-16 decision restricting Türkiye sale; US Officials voice concern over Ankara's Syria operation; Turkish Jewish Community's Cemetary vandalized…
Here are the news that Türkiye is discussing Today:
1- Today marks the sixth year of the thwarted coup attempt in Türkiye; a landmark event that changed the country's political and social landscape. 
Six years on, a number of crucial questions remain unanswered: Neşe İdil / DuvarEnglish. 
2- The US House of Representatives approved legislation stipulating further restrictions for F-16 sales to Türkiye, the latest effort by members of Congress to make the sale of the aircraft difficult. The House approved the measure, offered by Democratic Representatives Frank Pallone and Chris Papas, as an amendment to the annual National Defense Authorization Act. 
The amendment would bar the United States from selling or transferring the jets to Turkey unless the administration certifies that doing so is essential to U.S. national security and included a description of concrete steps taken to ensure they are not used for repeated unauthorized overflights of Greece.
3- Senior US officials state their concern about any military operation in northern Syria from Türkiye.
President Tayyip Erdoğan announced in May that Ankara is preparing to launch an operation to Northern Syria to build a 30-kilometer-deep security zone, sparking concern among US partners. 
"We strongly oppose any Turkish operation into northern Syria and have made clear our objections to Turkey," Deputy Assistant Secretary of Defense Dana Stroul told a forum in Washington on July 13. 
"ISIS is going to take advantage of that campaign," she added.
4- Türkiye Credit Default Swaps jumped to 900 basis points, heading for the highest closing level in two decades. 
The cost to insure against a debt default by Türkiye's government in the five years surged, taking the CDS contracts above the level reached during the 2008 global financial crisis. 
Under rising CDS pressure, the yield on the country's 10-year dollar bonds rose to an all-time high of 12 percent. 
5- Türkiye discusses the attack to Jewish Cemetery in İstanbul, as the Turkish Chief Rabbinate Foundation – Turkish Jewish Community announced on July 14. 
They posted the pictures of demolished tombstones at Hasköy Cemetary on their Twitter account, stating that "36 tombs were vandalized by a group that came into the cemetery at night" 
The Ministry of Interior Affairs announced after the event that two people were detained on suspicion of vandalism. 
Hasköy Mezarlığımıza gece yarısı girilmiş, 36 tane mezar taşımız tahrip edilmiştir.
Konu tüm resim ve gece kayıtları ile ilgili makamlara iletilmiş olup, bu vandalizmi yapanların bir an evvel yakalanmasını beklemekteyiz.@TC_icisleri @TC_istanbul pic.twitter.com/8vapMNW6o8

— Türk Yahudi Toplumu (@tyahuditoplumu) July 15, 2022