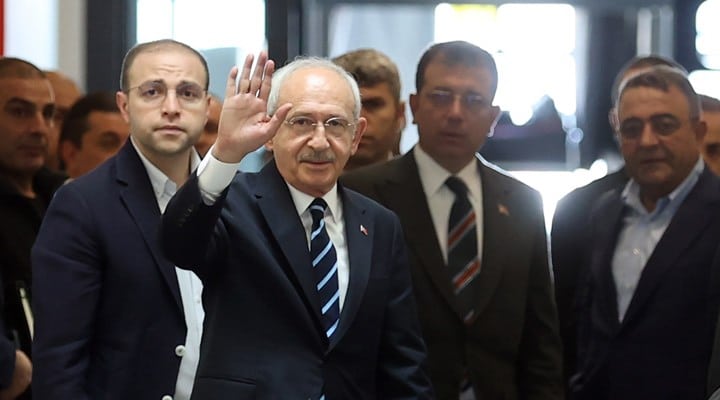 Türkiye's main opposition Republican People's Party (CHP) leader Kemal Kılıçdaroğlu departed on October 9 to the United States, for a four-day visit that aims "to exchange views with the prominent figures on latest technological and scientific developments, as well as those who oppose neo-liberal policies".
"This journey is a part of the program that aims to reach the new generation infrastructure, new generation skills, new generation finance and technologies that our country needs. It is the vision of the second century of the Turkish Republic," Kılıçdaroğlu's Communications Coordinator Ömer Topsakal stated on October 9 ahead of Kılıçdaroğlu's flight to the US at Istanbul airport.
The "Second Century Vision" was first announced in the main opposition's ordinary congress in 2020 with a 13-item declaration.
Türkiye will hold a critical presidential election in 2023. The date coincides with the republic's centenary, as both the ruling Justice and Development Party (AKP) and Nationalist Movement Party (MHP) block and opposition mark the date in their election strategies.
The CHP leader's visit came as his name is currently being circulated in public discussion as the six-party opposition block's presidential candidate, even though the rumours appear to cause a crack within the alliance.
"No meeting with government officials"
Kılıçdaroğlu will be in the US between October 9 to October 13 and is scheduled to visit prominent Turkish scientists and researchers in different scientific and engineering fields along with some political figures such as Senator Bernie Sanders the party announced.
He will attend several programs and visits along with one-to-one meetings with non-governmental organization representatives and institutions.
Kılıçdaroğlu first announced his visit to the US in September, stating that he will not meet any government officials, only "activists who believe in a more equitable distribution of wealth and political figures who are fighting for this cause".
"In principle, as an opposition party, we don't hold talks with the [foreign] governments. Because if you sit at this table as the opposition party, the only thing you will get is instructions," Kılıçdaroğlu stated.
His first stop will be Boston, and he will go to Washington DC.
CHP leader under criticisms
His visit attracted criticisms from the ruling AKP and MHP's block who argued that he "will go to the US to have permission," for upcoming elections with clandestine visits.
In his answer to the criticisms, the CHP leader said on October 2 that his focus will be "observing newest developments in technology and science, getting together with scientists, engineers and activists who defend social state opposing neo-liberal policies".
"There are young people in Turkey who leave the country in despair. I will meet with them. We will bring them to Turkey," he said, pointing out the issue of "brain drain" in the country.