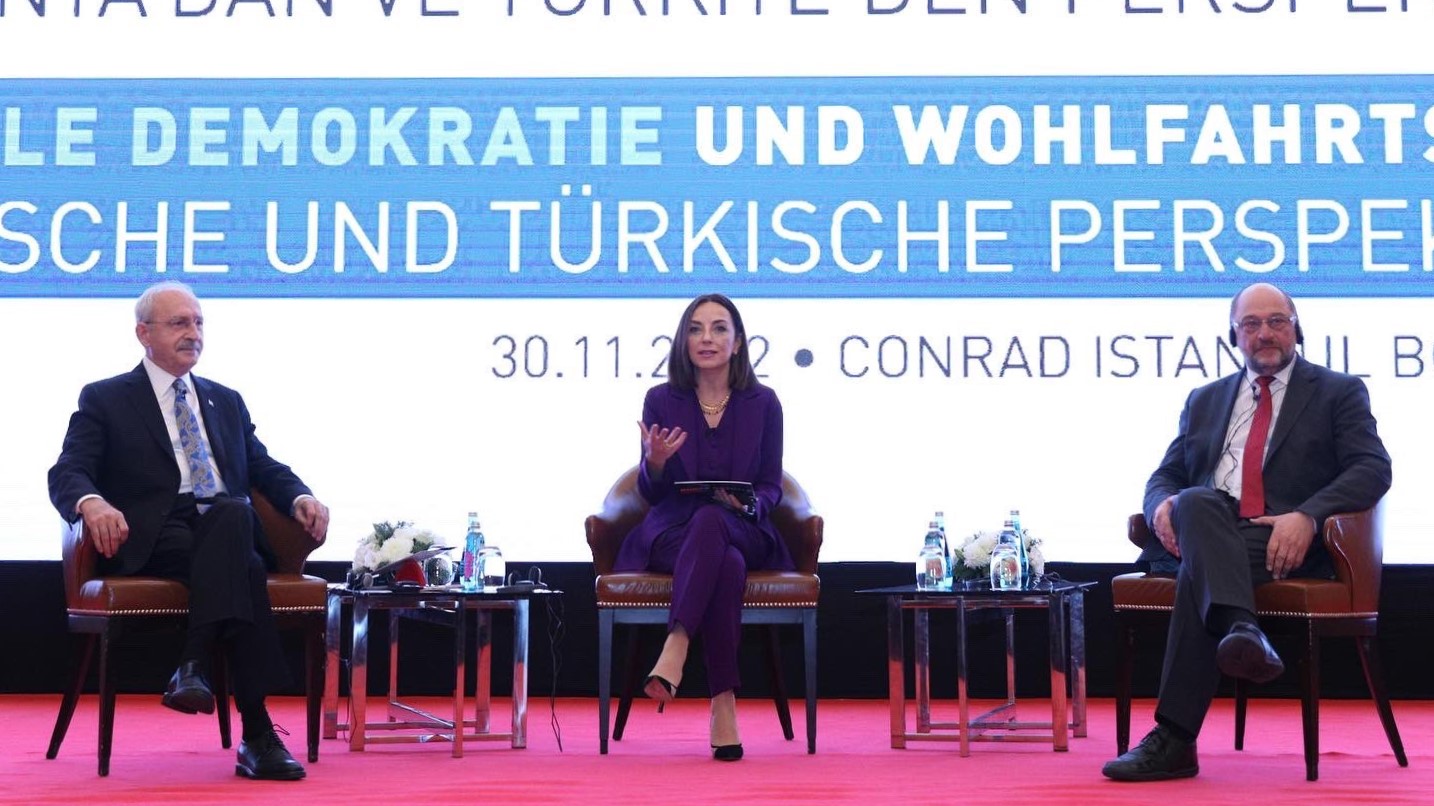 Turkish President Tayyip Erdoğan began addressing Kemal Kılıçdaroğlu, the leader of the main opposition Republican People's Party (CHP), as "Mr. Kemal" (Bay Kemal). By using this condescending tone, he was aiming to evoke an alienating effect on his constituency. The term "Mr." or "Bay" was also a reference to honorifics introduced during the founding years of the republic in place of addressing people with their names, Efendi or mullah. From this angle, it was a covert effort to address the anti-Republican sentiments of his base.
But it backfired.
Embracing Mr. Kemal
Kılıçdaroğlu reclaimed the title "Mr. Kemal" and began to use it; he even made it one of the promotional features on his Twitter account.
Therefore, every time Erdoğan refers to Kılıçdaroğlu as "Mr. Kemal," it no longer has the effect of counter-propaganda against him but of propaganda.
As a matter of fact, on November 30, while addressing the AK Party provincial heads as well as the ministers and deputies, Erdoğan once again said "Mr. Kemal." He was talking about Kılıçdaroğlu's recent announcement of a grand meeting scheduled to be held on December 3, where the main opposition planned to introduce their party program, which they titled "Call to the Second Century."
"He will appear before the nation with lies. We are already used to his lies, but get ready for it," Erdoğan said, targeting a speech that hasn't yet been made.
Mr. Kemal's meeting will attract more attention now
You may interpret Erdoğan's speech as an order for the ruling alliance's social media soldiers to attack the December 3 meeting of the CHP. However, it will cause more people to listen to what Kılıçdaroğlu has to say.
Kılıçdaroğlu spoke at a panel at a meeting of the Social Democracy Foundation (SODEV) in Istanbul on the evening of November 30. The other panellist was Martin Schulz, President of the German Friedrich Ebert Foundation. Schulz is a politician who previously held the Presidency of the European Parliament and was the Chairman of the German Social Democratic Party (SPD).
The topic of the panel, directed by journalist Tülin Daloğlu, was "Social Democracy and the Welfare State: Perspectives from Germany and Turkey." Both politicians emphasised the need for social justice, including income distribution and taxes, at a time when the world is going through a radical transformation; The way to overcome this was social democracy.
At the same time, a video message about Kılıçdaroğlu's December 3 speech began to be broadcast on his Twitter account.
If this is insignificant, why is this alarming state?
On December 3, CHP is expected to make a promise to increase Türkiye's competitive power, not only with cheap labour and tax amnesties but also in the field of rights and freedoms. While addressing the parliamentary group on November 29, "Mr. Kemal" again called out to the "world" and said that Türkiye would not be a cheap worker's paradise, a garbage dump, or a refugee shelter for anyone.
Like it or not, Kılıçdaroğlu started to criticise the economic crisis not only at the level of "children's school bags are empty,"  but also at the level of introducing future projections. It is clear that this will disturb Erdogan, who constantly positions himself as the only leader who aspires to the future.
The economists who will speak at the "Call to the Second Century" meeting on December 3 were titled as "Kılıçdaroğlu's team." The presence of an American speaker among them was criticised. And these efforts to smear the meeting were an indicator.
A source from the AK Party teased me, saying, "What do you expect if Tayyip Bey starts the ground operation on December 2 or 3?" in a sarcastic tone, revealing the curiosity and discomfort within the ruling party circles.
If Erdogan believes that "Mr. Kemal's lies" will be futile before he even speaks, then why is he and the AK Party media so concerned about the December 3 meeting?
I'm wondering that.