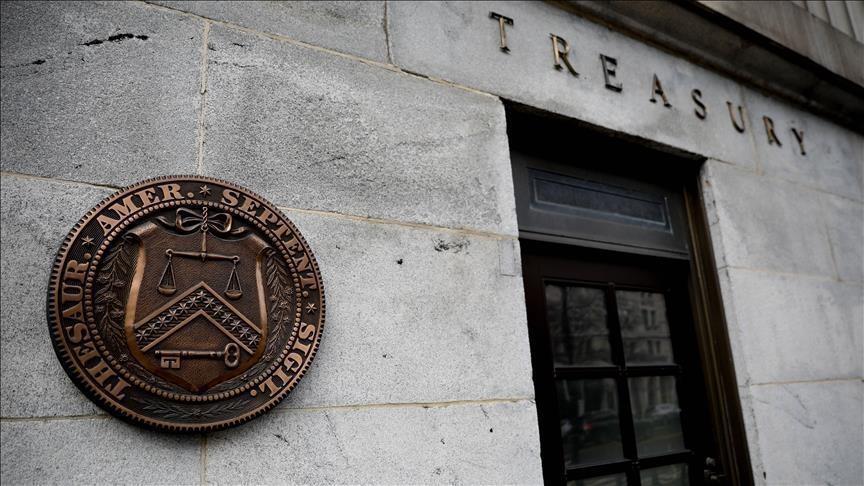 The US administration imposed sanctions 5 Turkish companies and 1 Turkish citizen for violating US sanctions against Russia over the Ukraine war, Reuters reported on September 14.
"For the past 18 months, we've shared our concerns with the Turkish government and private sector and informed them of the significant risks of doing business with those we've sanctioned who are tied to Russia's war," a senior U.S. Treasury official said to Reuters.
Margiana Construction Foreign Trade Limited Company, CTL Foreign Trade Limited Company, Demirci Bilişim Ticaret Sanayi Limited Company, Denkar Ship Construction Incorporated Company, ID Ship Agency Trade Limited Company and its owner İlker Doğruyol are the Türkiye-based companies that are sanctioned by the US.
The US is mostly pursuing "dual-use" materials, that is, materials that have a civilian commercial function but can also be used in war technology.
There has been no official statement from Ankara yet.
But there are some reports from diplomatic circles.
The US: "We warned"
The US had been monitoring some 20 Turkish companies for some time. They also notified Turkish authorities and business organizations that some companies were problematic in terms of alleged violations. Some companies took these warnings seriously.
The companies that were sanctioned by the US on September 14 were those that did not believe that the warnings would lead to sanctions, a diplomatic source said, speaking on conditions of anonymity.
An American delegation headed by US Deputy Treasury Secretary Wally Anderson visited Türkiye in August 2022 to brief government and business officials on the Russian sanctions and to provide them with lists.
An American source, speaking on condition of anonymity, said, "We are aware that Russia is trying to exploit every loophole. We are fully cooperating with the Turkish government on this."
Turkish government learned that US is imposing sanctions on 5 Turkish companies shortly before the decision was announced. Short as in uncomfortably short, perhaps a few hours ago. The companies learned about it with the announcement.
The companies on the US blacklist are small, but their impact, especially in terms of timing, may be larger than their size.
US sanctions and timing
While the companies are small, the US sanctions were announced just as Treasury and Finance Minister Mehmet Şimşek was traveling to Germany and the US to promote the Medium Term Economic Program (MTP) and attract investment to support the ailing economy.
It is hard to say that the US Treasury Department specifically targeted Simsek's efforts. Nor were the US Treasury sanctions specific to Türkiye.
The September 14 announcement includes, for example, one company each from Finland, Estonia and Slovenia, as well as a French citizen. All the others are Russian-based companies and Russian citizens.
This adds the burden of US sanctions to the agenda of Şimşek, who is likely to mention Türkiye's balancing policy between Russia and Ukraine, and its internationally acclaimed efforts on the grain deal.
On the other hand, while US State Department spokesman Mathew Miller responded "No" to the question "Do you think the sanctions will affect Türkiye's approval of Sweden's NATO membership?", President Tayyip Erdogan's remarks during his meeting with US President Joe Biden at the G20 Summit that Biden had linked Sweden to the F-16 issue means that the latest sanctions further complicate Türkiye-US relations.