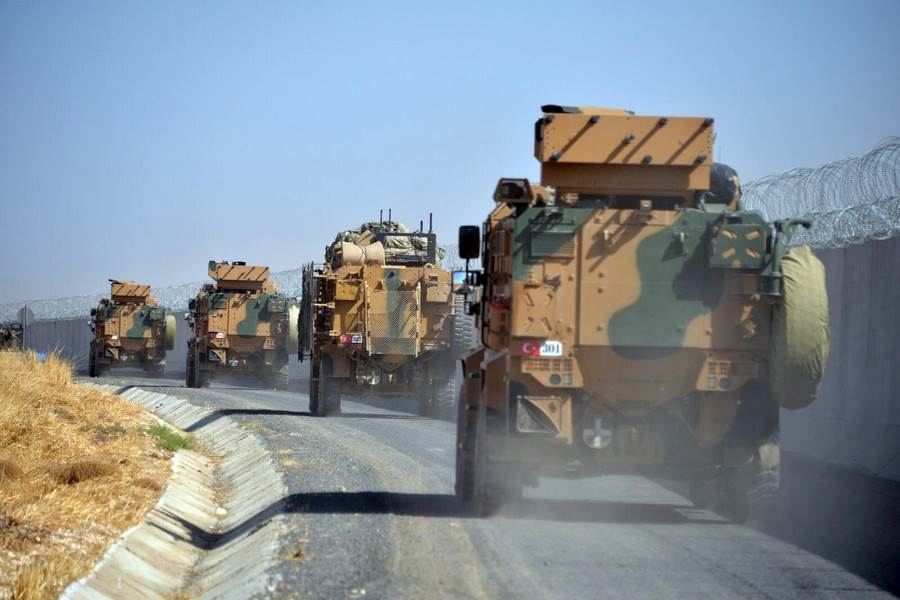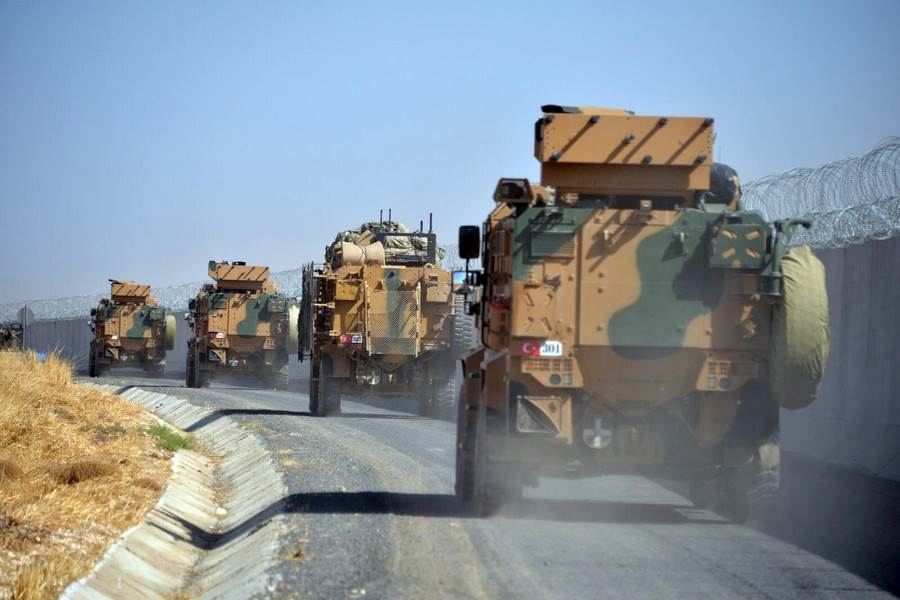 At least 34 (*) Turkish soldiers have been killed in attacks in Syria's Idlib, officials sources have confirmed, with the government announcing that it has responded to the offence by the Assad regime.
Ankara has decided to retaliate the attacks, said Fahrettin Altun, the communications director of the Turkish Presidency, following a top-level meeting in Ankara late on Feb. 27.
"All known targets of the [Syrian] regime have been hit by our air forces and back-up land forces," he said.
Rahim Doğan, the governor of the border province of Hatay in southeastern Turkey confirmed that 33 Turkish soldiers were killed and 32 others were wounded.
Four ot the fallen soldiers succumbed to their wounds at hospital in Hatay, the governor said.
Both the Turkish government and the main opposition held emergency meetings in Ankara following the reports.
President Tayyip Erdoğan called on Defense Minister Hulusi Akar, Foreign Minister Mevlüt Çavuşoğlu, National Intelligence Service (MİT) head Hakan Fidan and top generals for a meeting. Main opposition Republican People's Party (CHP) leader Kemal Kılıçdaroğlu also held a meeting with party seniors and requested to meet with the defense minister.
Akar talked on the phone with his with his U.S. counterpart, Mark Esper, as Çavuşoğlu spoke with NATO Secretary-General Jens Stoltenberg.
Reuters claimed that Turkey would stop preventing Syrian refugees from moving to Europe.
Turkish parliament speaker Mustafa Şentop cut short a visit and returned to Ankara. Responding to YetkinReport on whether a mandate on a military act on Syria would be voted on in parliament, Şentop said "currently there is no such a plan."
CHP leader Kılıçdaroğlu also told YetkinReport that "We do not have such an information. We should act in commonsense. Now we are trying to receive sound information."
Şentop had held a meeting with Erdoğan at the presidential complex on Feb. 26, one day before the president met with both his ruling Justice and Development Party (Ak Party) lawmakers and Devlet Bahçeli, the leader of the Nationalist Movement Party (MHP) and his election ally.
Raising tensions with Russia
As the recent attacks took place, a Russian foreign ministry team was in Ankara in talks with their Turkish counterparts on the Syria issue. A simultaneous announcement by Moscow, Syrian regime's biggest supporter, that a scheduled March 5 meeting between Erdoğan and Russian President Vladimir Putin would not be held raised tension between the two capitals.
Russian state television also said Turkish forces and Turkey-supporter group, which it deemed "terrorists," fired rockets at Russian and Syrian fighter jets in Syria and "counter measures were taken."
Turkish officials announced that no Russian jets were targeted.
This followed reports that Turkey-backed forces took over Saraqib, a northern Syrian town on the key M5 highway that links Damascus to Aleppo and fierce clashes erupted there.
The Turkish government has been awaiting more support from the U.S. and NATO on the Syrian issue. Deploying Patriot missile systems in Turkey or utilizing the U.S. Sixth Fleet in the Mediterranean could be forms of such support. Currently, a U.S. cruiser with missile firing capacity is in Black Sea. Ankara is angry, but raising tensions with Russia to a further level is also a source of concern.
(*) Number of fallen Turkish soldiers as a result of air raids in Syria was known as 33 until Feb. 29 when President Tayyip Erdoğan undated the figure as 36, which was later corrected as 34. Updatet on March 1, 2020 at 16.29.