Turkey's 'three monkeys' play with coronavirus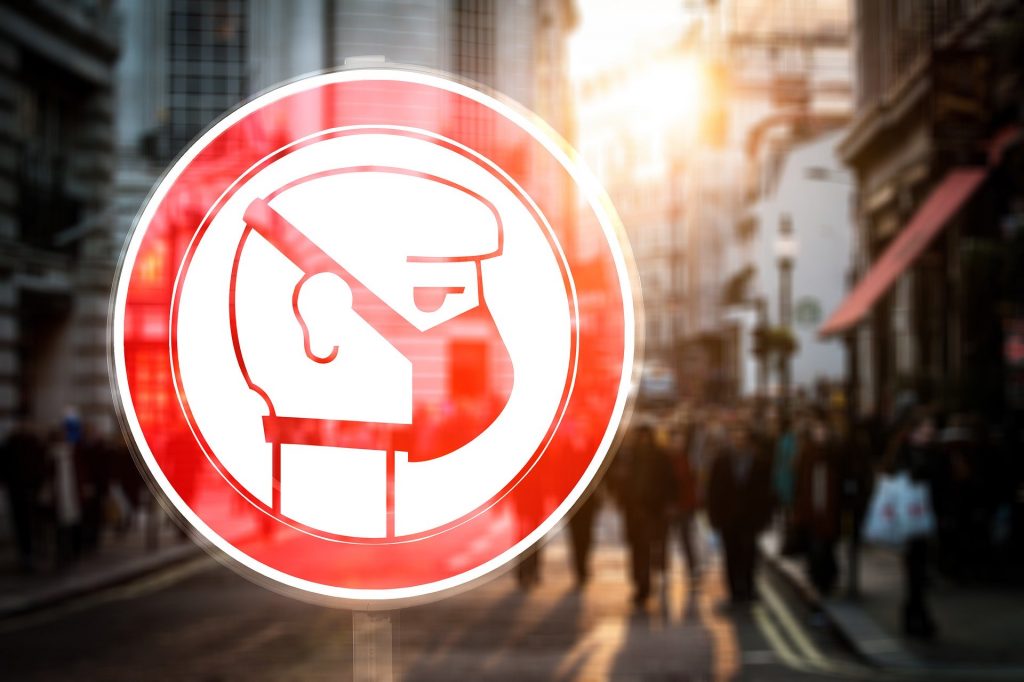 In Turkey we like the "three monkeys" play. Especially our governments over the years have hidden so many truths from us… And we should take accountability as well, since we are also party to this deception. The coronavirus pandemic has been no exception. It may be plausible for some that the Turkish state is "protecting" the public by not providing up to date information on the real number of cases in Turkey. However, the truth is always much more powerful and useful for any country.
So let us stop playing the game of the three monkeys and be ready for the truth. Just now, the Health Ministry upped the number of corona cases in Turkey to two cases, an increase of 100 percent. This comes one day after the government took some needed action to close all schools from pre-school to universities starting Monday, March 16.
The declared number of cases in Turkey is two, yet this sill does not seem feasible given for example the number of cases in our neighborhood. Bulgaria has 23, Greece 117, Georgia 25, Iraq 83 and Iran has 11,075 cases. If we consider the amount of exchange and tourism ties we have with these countries, not to mention that Istanbul is now a mega-hub as per the designs of Turkish Airlines flying everywhere- the figures in Turkey just do not make sense. I think after the full closure of the schools, we will certainly see a cautious escalation in the figures…
Being infected not 'demeaning'
It is not demeaning to be infected with a virus, neither for a government nor for an individual. In fact, being transparent on this topic would be a high prestige point for the Turkish government as for any other government. There are currently about 134,000 cases of coronavirus globally with deaths close to 5,000. This is a scary moment in history as the numbers escalate quickly.
It was a welcome step in Turkey when the government announced last night the closure of preschool and k12 schools as well as universities. Universities will be in recess for three weeks and k12 schools have their spring vacations brought back to next week- and then plan to engage in online education both for state and private schools. With a population of over 80 million, Turkey has about 18 million preschool and k12 kids and almost 8 million university students, so the numbers are very significant in terms of the entire population.
We also have especially some university students arriving from global destinations due to school closures in some destinations such as the United States, the United Kingdom and others.
The school closures in Turkey were announced last night by first the presidential spokesperson, İbrahim Kalın. Later in the evening, I was glued to the TV screen with my three kids who are in middle school and high school. We watched Turkish Education Minister Ziya Selçuk without breathing, I think ! He calmly and methodically explained the measures to be taken, and this was a welcome development I think for most parents in Turkey. It is of course not going to be easy, especially for working parents to have the kids home all those days, but at the moment it seems much better than the alternative of taking health risks. Online education is on the agenda in Turkey for these days, as elsewhere in the world. School closure due to snow for example elicits and incredibly loud cheer in my house, however, this was quite a bittersweet moment as everyone braced for uncertainty.
Transparency needed
While I am noticing that there are more hospitals included in the lists for coronavirus applications in Turkey, still access to testing remains limited. The Health Ministry had mentioned a figure of over 2,000 tests yielding to then one case as of yesterday, which now has been revised to two. If we take into consideration our population plus the over four million Syrian refugees we are hosting, then a more thorough and widened case for testing should prove more useful, as needed.
We now have global political leaders like the Canadian Prime Minister Justin Trudeau self-isolating and his wife Sophie declared to have the coronavirus. Movie stars Rita and Tom Hanks testing positive… Curious to see if any of Turkey's big names will come through and make such declarations if found positive.
The coronavirus pandemic will surely dominate the world agenda in the coming weeks and months. We wish- above all- healthy days to everyone, and hope for transparency in health statistics in our country as well as globally.