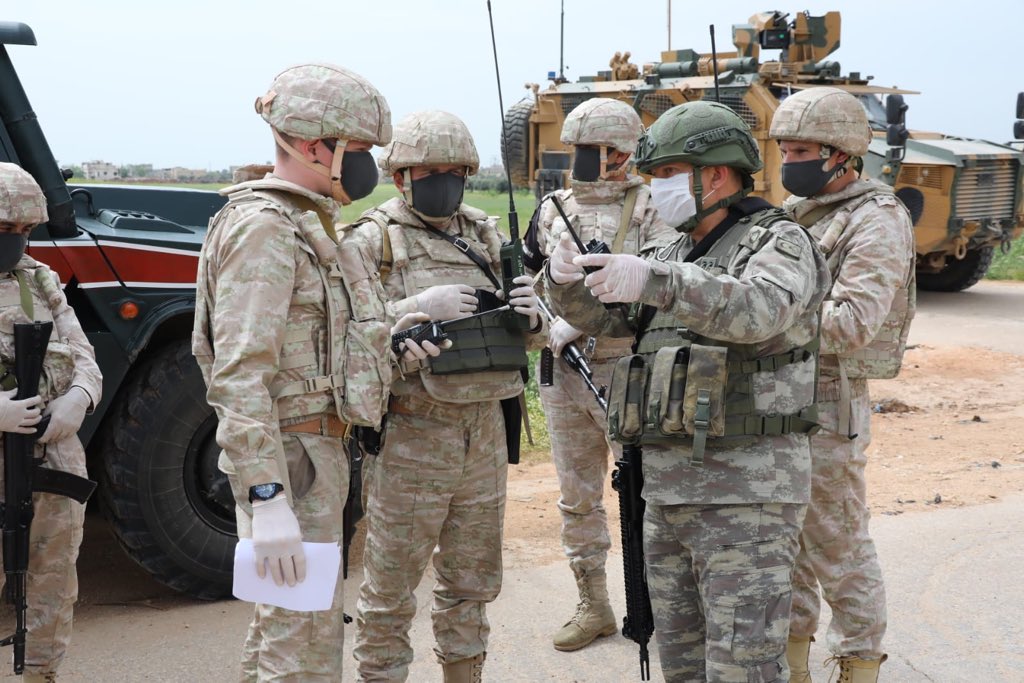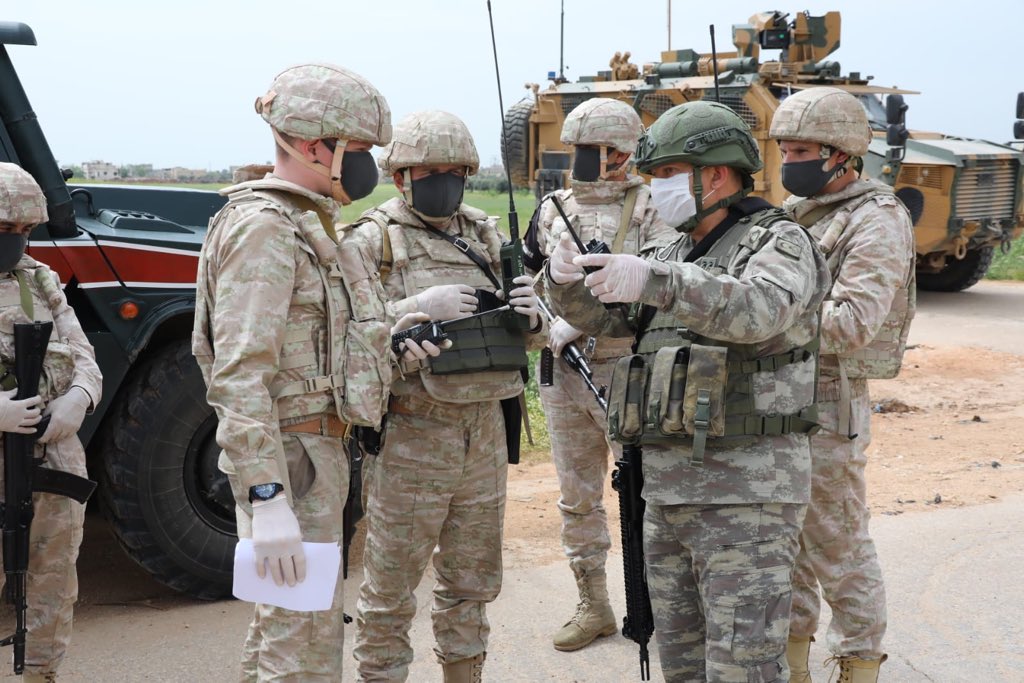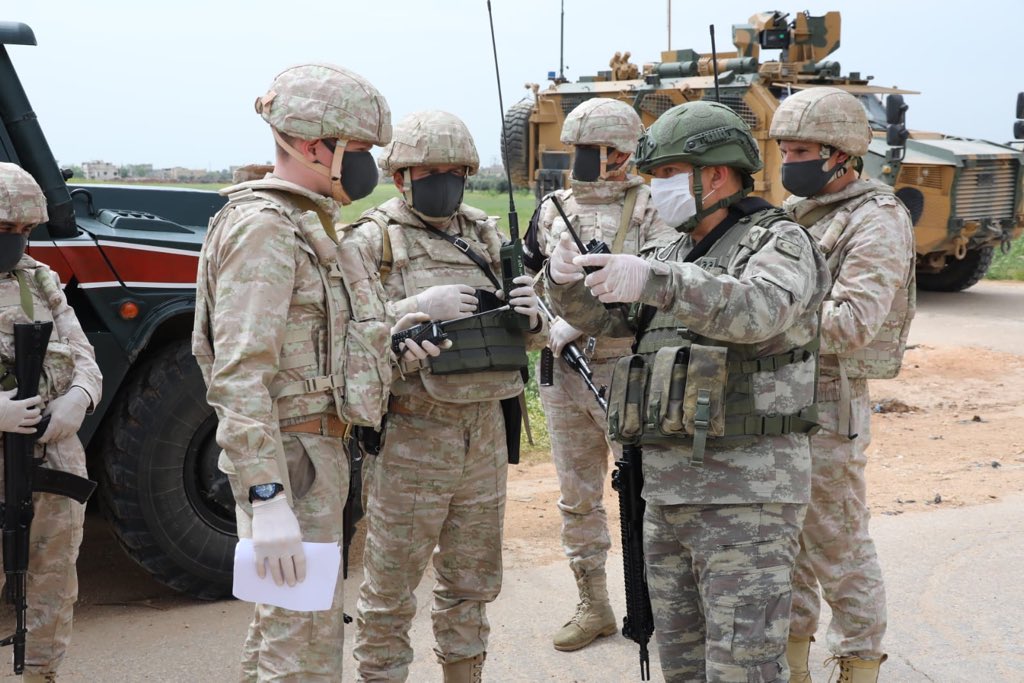 Does anybody remember the crises that the Turkish government had pushed to the forefront before the COVID-19 crisis blew up? We were kept on the edge of our seats by these issues presented by the government as matters of perpetuity, of life and death for the last independent Turkish state.
Let me assist you to recall the last we checked: it was the migrant dispute with Greece at the joint border. Following the suggestion of President Tayyip Erdogan, tens and thousands of refugees from Syria and Asian countries had piled up at the border with Greece for their European Union (EU) journey aiming for Germany as the last stop. European Council President Charles Michel and Joseph Borell, the High Representative of the European Union for Foreign Affairs and Security Policy, had come to Turkey to meet with Erdoğan and Foreign Minister Mevlüt Çavuşoğlu. That was on March 4. There was still six days to go until Health Minister Fahrettin Koca's announcement of Turkey's first COVID-19 case, on March 10. On March 5, Erdoğan and his team would fly to Moscow to meet with Russian President Vladimir Putin.
Do you remember why he had went to Moscow? On Feb. 27, 34 Turkish soldiers were killed by an attack near the city of Idlib in Syria. It was (and still is) unclear whether it was the job of a Russian aircraft or a Russian-backed Syrian aircraft. This article is being written on April 27, only two months have passed; remember the passionate speeches on how "Idlib is about perpetuity" back then? Erdoğan was going to meet with Putin over Idlib. Of course, they were going to discuss Libya, too. Remember Libya, too, according to the speeches, was our "perpetuity" issue, even the second Turkish Independence War. Turkey was openly supporting the Sarraj government while Russia was covertly backing Hafter rebels. Then, on March 9 there was a NATO meeting where the coronavirus epidemic that had begun to take Italy by storm and was spreading to France and Spain, was not mentioned. But Idllib was on agenda and Libya, and yes, of the F-35 dispute between Turkey and the US over the purchase of Russian S-400 missiles. The next day, the first Coronavirus patient was officially declared in Turkey; a citizen has passed away after contracting the virus through a relative who had visited a fair in Italy.
COVID-19 covered up all problems
If anybody's still wondering about the latest news on the aforementioned issues that the government had been declaring "issues of perpetuity" and "national unity and solidarity" to counter any criticism, until two months ago? Perhaps most of you aren't wondering, but I'll say it anyway. The problems with Greece are still there, just as we had left them. Athens is angry about the Turkish Minister of Interior Süleyman Soylu's statement that nearly 140 thousand people crossed into Greece. Greek government's propaganda to Greeks is that they "stopped" those people, and so the refugees "can't come".
Battles are ongoing in Libya. But the Khalifa Haftar forces have been forced to retreat from their months-long siege around the capital city of Tripoli, due to the air defense provided by Turkey to the Fayis es-Sarraj forces in Libya. They've also left some cities to the Sarraj forces. Haftar declared himself as President of the country which might cost him the Russian support.
The Idlib tension in Syria has decreased a little more. Six Turkish and Russian joint military patrols have been carried out so far on the M4 highway connecting Aleppo to Latakia and Damascus. According to National Defense Minister Hulusi Akar, 60-70 thousand Syrian citizens from the border with Turkey in Idlib lately following the relative relaxation in the area. But this has other consequences. On April 26, Turkish security forces opened fire to the Jihadist organization of Hayat Tahrir al-Sham (HTS), which wants to obstruct the joint patrols, with the help of unmanned aerial vehicles, killing two people and stirring existing issues. The people of the region, provoked by the HTS, throw stones at the Turkish soldiers, chanting Allahuakbar.
S-400 still the most serious problem
We haven't forgotten about Cyprus. The Turkish Navy continues the military exercises in the Aegean and between Cyprus and Libya. It looks like the urban legend of Cyprus's energy resources will be rather short-lived with oil prices seeing zero and natural gas prices following suit.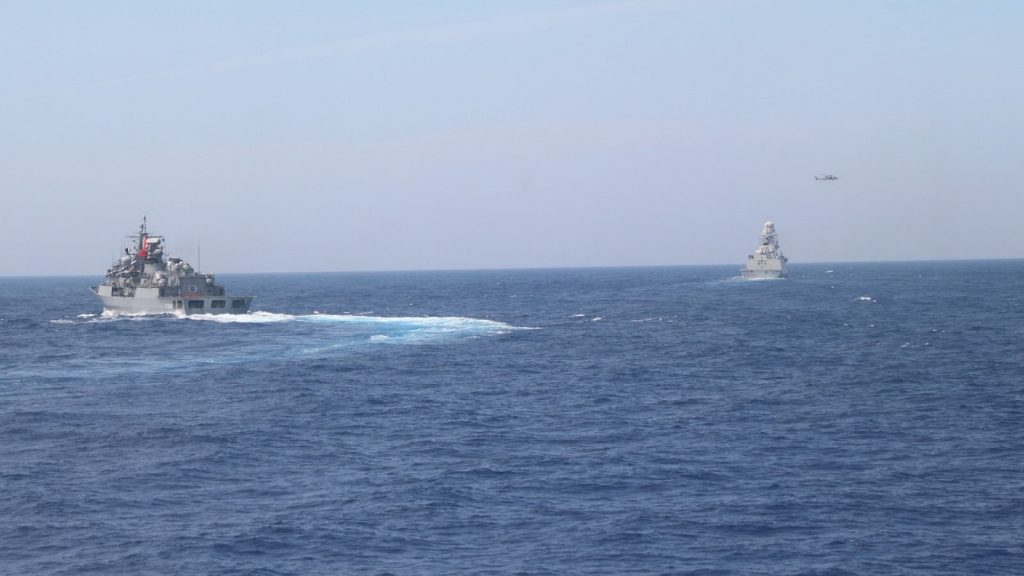 Before forgetting: Emmanuel Macron in France considered these Cyprus energy resources as a matter of perpetuity too, for their Mediterranean sovereignty, and sent their aircraft carrier Charles de Gaulle over here. Remember? Well, half of the crew on that aircraft carrier turned out to be Corona-positive so the ship is now in quarantine. One of the most important diplomatic contacts in this process was Erdogan's April 20 telephone conversation with U.S. President Donald Trump, who comes up with new nonsense about Covid-19 every day. The next day, Western news agencies announced that Turkey had postponed (not canceled) plans to activate S-400 missiles. This was followed by Trump's use of the term "Medz Yeghern" ("The Great disaster" in Armenian) like his forerunners, instead of the word "genocide", against all expectations of his opponents (and anti-Turkish lobbies) in his message on April 24. It seems that everybody is trying to buy some time and the postpone problems to post-Corona days.
The COVID-19 outbreak seems to have drawn a thick cover over all the problems in the world, except for the collapse in economies. When that veil is lifted, we will see that everything will continue from where it left off but with a much heavier load.