The diplomatic backdrop to an intelligence operation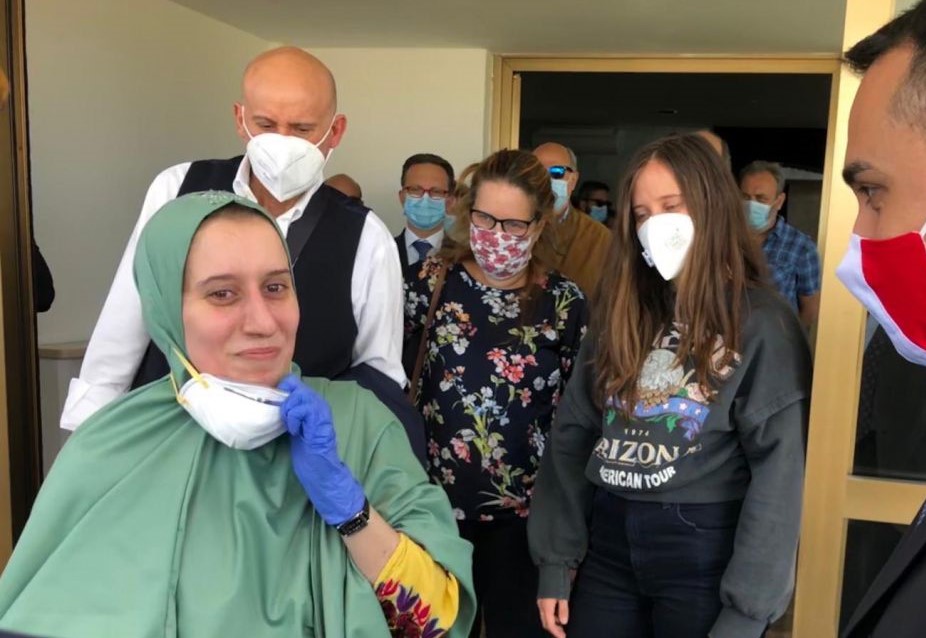 January 2020 was a turning point in terms of Turkish-Italian relations. It would soon become clear that this wasn't limited to diplomatic relations. We now learned that the two countries were conducting a joint intelligence operation amid the COVID-19 epidemic. Nevertheless, the most evident aspect, at the time, had to do with diplomacy. Because before the outbreak, the hottest topic between Turkey and the countries of the region was the Eastern Mediterranean tension.
In October 2019, Turkey had decided to send troops to Libya, coast opposite Italy. About a century ago, in 1911 Turkey and Italy had fought in Libya. Italy was about to sign the EastMed pipeline agreement, which bothered Turkish interests. EastMed was a project to transport Israeli, Cypriot, and Egyptian gas to Europe via Italy via a 2200 km pipeline. The maritime borders agreement that Turkey signed with Libya had upped the tension even more. Tensions with Greece over territorial waters and Cyprus's energy sources were on rise. Ankara had sent off warships to Cyprus alongside oil exploration ships. Though it recognized the Sarraj government officially, France was supporting the rebel Hafter underhand against it. Italy's signing of EastMed would complicate things for Turkey. On the other hand, Italy's interests were in renewing the immigration control agreement it had signed with Libya in 2017.
Rome made a decisive turn in December 2019. Like Turkey, Italy chose to support Fayez al- Sarraj in Libya and didn't attend the January 2 signing ceremony for EastMed in Cairo. The project was deemed dead after this move.
Eyes were once again on Libya.
Unexpected demand to MIT
With the suppression of Moscow, Khalifa Haftar, who was leading the rebel forces in Libya, announced on January 12 that he would accept a ceasefire with the UN-recognized Sarraj Government of National Accord (GNA). Russian Foreign Minister Sergei Lavrov had invited both to Moscow to meet on January 13. Turkish Foreign Minister Mevlut Cavusoglu, National Defense Minister Hulusi Akar, and the Director of the Turkish National Intelligence Organization (MIT) Hakan Fidan were also going to be there. An agreement was expected. Should all go to plan, it would be possible to discuss "New Libya" with German Chancellor Merkel on the next January 19 Libya Conference in Berlin.
On the same day, January 12, it was announced that Italian Prime Minister Guiseppe Conte would be in Turkey the next day for an unscheduled visit. Conte was meeting with President Tayyip Erdogan in Ankara on January 13, just as Haftar had left Moscow without a deal in a last-minute move. What "regional issues" they addressed other than Libya during that meeting wasn't disclosed. Of course, we couldn't expect them to announce an ongoing Turkish-Italian intelligence operation at the time.
But as 2019 drew to a close, the Italian Foreign Intelligence Agency (AISE) had asked for support by contacting the Turkish MIT. The issue was the rescue of an Italian citizen, Silvia Costanza Romano, who had been kidnapped in Kenya and was missing; that is if she is still alive. Romano had been abducted in the Kilifi region on November 21, 2018, while working for the Italian charity, Africa Miele Onlus. The abductors were militants of the Al-Shabaab group, the Somali branch of Al-Qaeda. Authorities estimated that they had kidnapped Romano to Somalia. Turkey's bearing in Somalia was well known, which prompted the Italian government to get in touch on the matter. Erdoğan had approved, and so began the operation.
The operation in Somalia, and a surprise
MIT teams started working in liaison with the Italian intelligence AISE and the Somali National Intelligence and Security Service (HSDQ).
According to the information YetkinReport obtained from security sources, authorities confirmed that Romano was at first kidnapped to Somalia, then taken to the headquarters of Al-Shabaab in Jilib city near the Kenya border. Then, on January 23, so ten days after Conte's visit to Erdoğan, they delivered photographs and footage of her to the Italian government, proving she was alive. With the approval of the Italian government, the operation went onto the next stage. On the night of May 8, they safely delivered Romano from the Al-Shabaab militants. On May 9, at 16:30, she was brought to Italian officials in the town of Afgooye, about 20 km northwest from Somalia's capital, Mogadishu. On May 10, she landed at Rome's Ciampino airport by a private jet used by the Italian intelligence.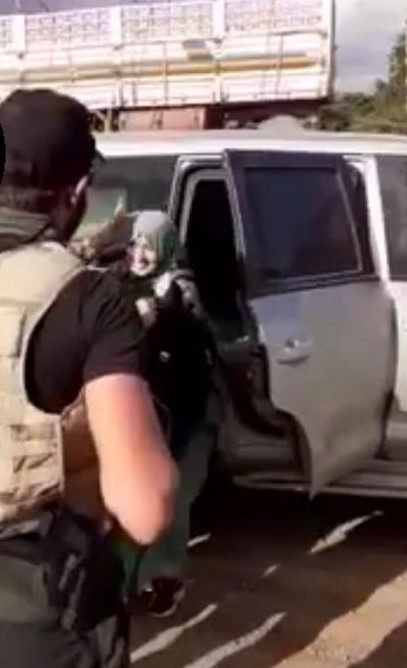 The moment where Romano, kidnapped in Kenya, was rescued after 18 months of being held hostage by Al-Qaeda Somali arm, Al-Shabaab.
(Photo: Turkish Security sources)
A surprise, however, would greet both the Italian public and her family. Silvia got off the plane wearing a headscarf. While at the hands of Al-Qaeda militants, Romano had become a Muslim and had changed her name to Aisha. In fact, before the Italians, the Turkish security units were the first to learn this new fact about Silvia. After all, Al Qaeda was constantly attacking Turkish targets in Somalia. The Turkish security units needed any intelligence they could get. In her first interrogation, Romano had said that she had converted to Islam by will in August 2019. No, she had not been raped or subjected to similar mistreatment. Was it Stockholm Syndrome, a rescue tactic, or a real conversion? It's hard to say, but the fact remained: she was saying she became a Muslim now.
It was revealed that Romano had been rescued thanks to the help of Turkish intelligence services, only after Italian Deputy Foreign Minister Marina Sereni thanked Turkish services for "locating her and take action at the right time".
Was there a ransom? Who paid?
Right-wing Italians reacted strongly to Romano's liberation from captivity, as someone who had converted from Catholicism to Islam. Now, with that money, the Al-Qaeda terrorist would kill even more people. Besides, why make such an effort to save an Islamist, even if she was an Italian citizen? In Italy, where the COVID-19 epidemic was taking lives every day, right-wingers were asking the government to account for the rescue of a citizen because she had chosen Islam. The Italian government did not respond to the reactions. Likewise, they answer neither to the claims that a ransom was paid to rescue her and moreover the claim that Qataris paid the ransom through Turkish intermediaries, and that in return, there was the promise of mining privileges in Somalia (including uranium).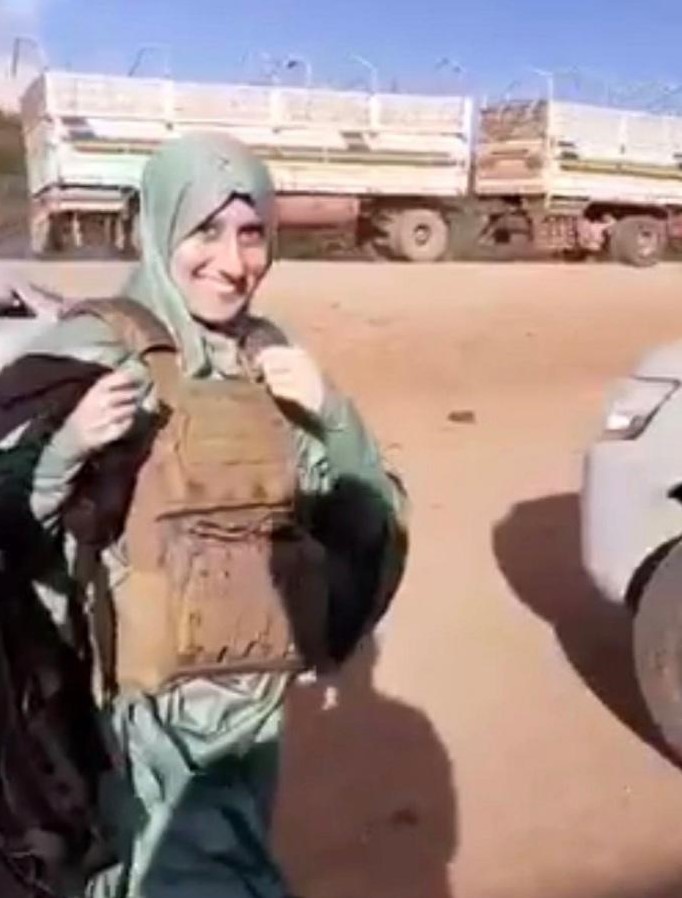 Romano, who said she became a Muslim while she was held hostage, is visibly happy to have been rescued.
(Photo: Turkish security sources)
Later in May, however, the Eastern Mediterranean and Libya cooperation between Italy and Turkey increased (Qatar, siding with Turkey on Libya, was also involved). On May 19, Italian Foreign Minister Luigi De Maio announced that the IRINI agreement to control the maritime and air borders with the Sarraj government for a while would now include the land border with Egypt, as Tripoli wanted. The Libya-Egypt border was of strategic importance for the support coming to the Hafter forces from the UAE, Egypt, and Saudi Arabia. And by then, Turkey and Italy were already engaging in joint military exercises, both as partners and as NATO members, in the Eastern Mediterranean and on Libya costs, by air and sea, since March. Ever since Turkey had sent the medical supply to help fight the COVID-19 outbreak, on April 1, the relations had further improved. It now becomes clear that this equation also included a joint intelligence operation.
A small note: Abdullah Öcalan, leader of the outlawed Kurdistan Workers' Party (PKK) was arrested, after being removed from the Greek embassy in Nairobi, on February 15, 1999, via an operation that the MIT carried out the CIA's assistance in Kenya. MIT had detected in Libya the two perpetrators of the Lockerbie bombing in Britain and giving the details to the CIA which helped their arrest and trial. This had played a part in the US accepting to help Turkey with Öcalan. I had written the details about that in my 2019 book (in Turkish): "The Kurdish Trap – Öcalan from Damascus to İmralı", İmralı being the island-prison southwest of Istanbul where he is since kept.