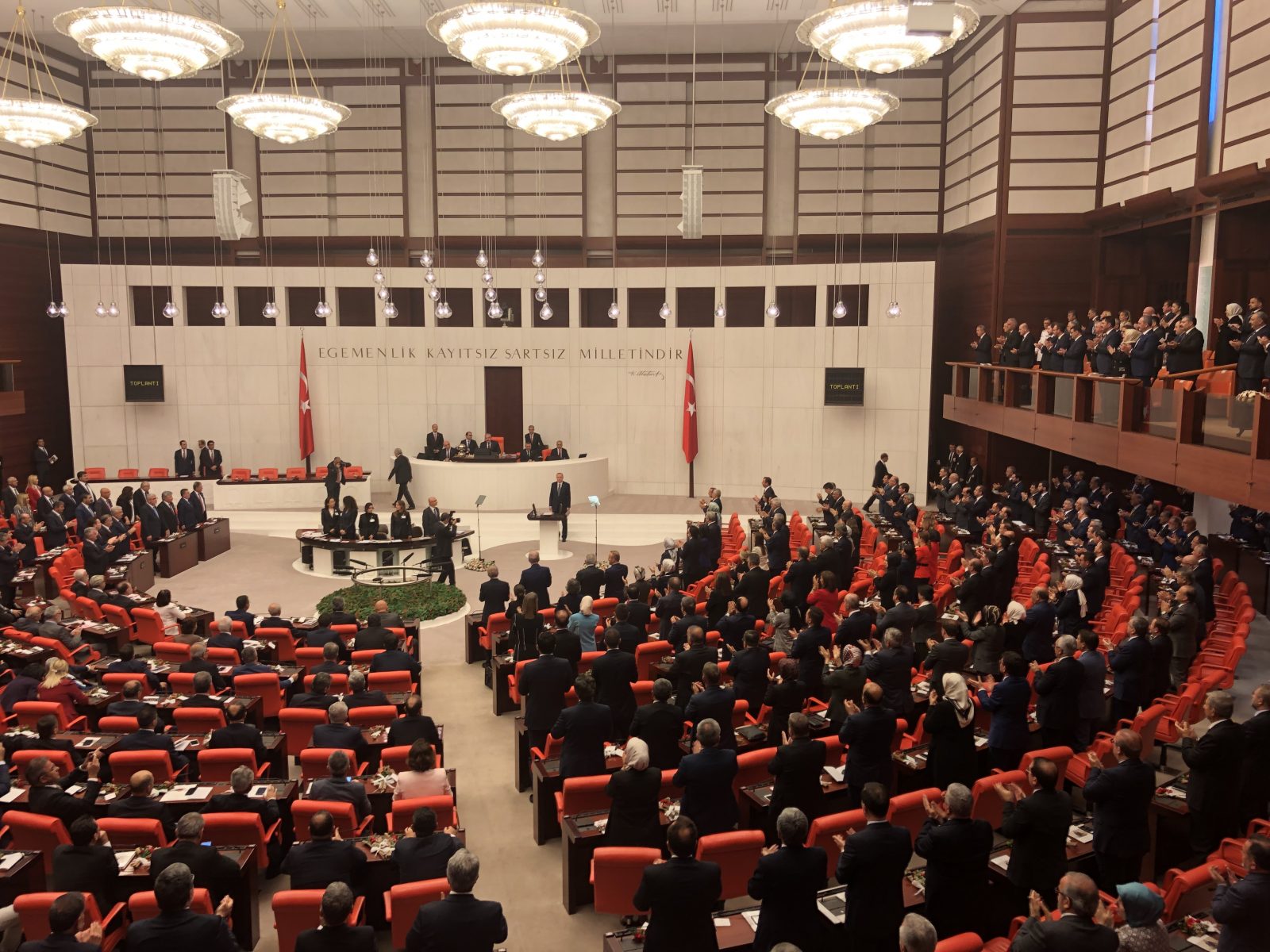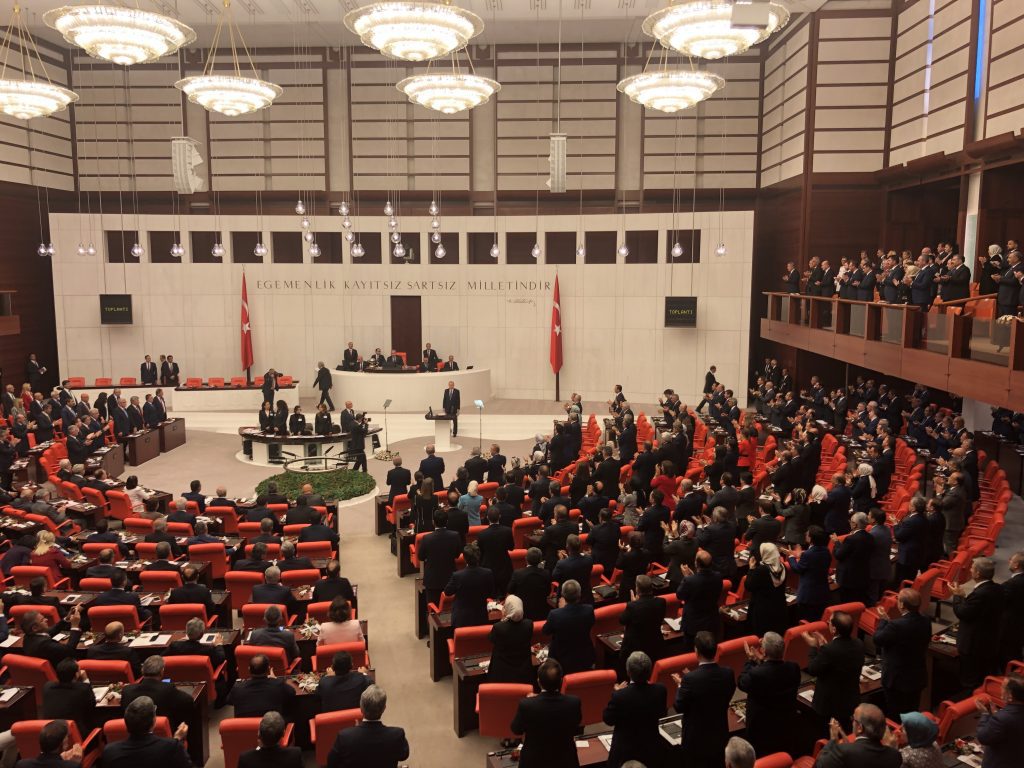 There is currently inflation of problems and crises in Turkey. The latest issue is that President Tayyip Erdoğan is calling for a total ban on social media, using a rude series of attacks on his daughter Esra Albayrak as a pretext. In this climate, alarming steps are being taken behind closed doors, from attempting to seize workers' severance pay through the Attorneys' Act to workings on new political parties and the electoral law. Furthermore, early normalization following the Covid-19 epidemic has started to take its toll. As many countries are preparing for the second wave, Turkey seems not to have gotten over the first one yet. 
Every single one of these developments could be considered a crisis; as we consider them all at once, it looks even more serious.
1- The coronavirus isn't gone yet: Minister of Health Fahrettin Koca and the Scientific Advisory Board were expecting disease rates to drop to hundreds and even dozens at the end of June. But the number of patients is still over 1200, and the only consolation of the Minister of Health is the increase in the number of recoveries. From end may onwards, we had understood that the Presidency was no longer taking into account the recommendations of the Scientific Committee, but Koca's statements had the truth weaved between the lines: the epidemic is not over. Erdoğan's early and generous normalization despite warnings (let us recall that Minister of Interior Soylu has taken back his decision for yet another weekend curfew) was largely due to the trade and tourism lobby; the priority was determined that way. 
The economy isn't running smoothly
2- The economy can't get back on its feet: Early and rapid normalization aimed to mitigate the shrinkage that was destined to occur especially in the second and third quarters due to coronavirus with tourism revenues. Minister of Tourism Mehmet Ersoy was right when he complained that they would be "lucky if half of the hotels are opened," in an interview with journalist Deniz Zeyrek; he is right to worry. Ersoy and Foreign Minister Mevlüt Çavuşoğlu are expected to go to Germany on July 2. They are hoping that Germans will flock to Antalya if Merkel tells them to go to Turkey. Whereas, according to a recent survey, 87 percent of Germans have already decided what to do this summer holiday: half of the participants said they would spend it at home. EU countries did not include Turkey to the post-COVID freedom of travel decision announced on June 30; they haven't included the US or China either. The recovery in sectors like automotive and domestic appliances and housing sales do not meet the import expenditures, which are not decreasing despite increasing customs taxes.
3- Employees pay the price: The most important support given by the Erdoğan government to the employees during the corona was the prohibition of layoffs. This has been extended for another three months. Though this is good for the employees, it won't last forever. After all, the government had hoped for an improvement in the tourism and construction sector in the summer and was relying on that. The real state of unemployment will become clear once this period is over, no matter what the Turkish Statistics Institute (TUIK) says — the institute's president had been switched recently because the numbers they provided were not good enough. It now looks as though the government expects collective layoffs at the end of this period. That's why they must have decided to cut the severance pay of the employees. So that mass unemployment doesn't further increase the budget deficit, and the social security system doesn't collapse. The trade unions are threatening with strikes, but the Union of Chambers and Commodity Exchanges of Turkey (TOBB) claims that this is "untimely," and opposes it. Meanwhile, we are still paying, through taxes and in dollars, a handful of happy builders for the cost of bridges and underpasses that are not in use. 
Changing the law to win an election.
4- Election-specific law: To make amendments to the law on political parties and the election law, Ankara works behind closed doors. Nobody knows about what is being done except for Erdoğan's close circle and Devlet Baheçli, leader of the Nationalist Movement Party (MHP), and the President's ally. The MHP leader was the one with the public his idea on what needed to be done, after all, before even the Justice and Development Party (AKP) got to do it. It is understood that the aim is thus to ensure the continuity of the AK Party-MHP government. Opposition circles are worried about a possible referendum that would practically enable Erdoğan to be in power as long as he is alive, like in Vladimir Putin's Russia. Republican People's Party (CHP) leader Kemal Kılıçdaroğlu claims that the President is under the tutelage of Bahçeli. In a recent interview with Taha Akyol, former President Abdullah Gül accused his former ally Erdoğan of "nurturing party-state tendencies." Perhaps we should be talking about a novel "one-coalition rule" concept that would turn political theories upside down, rather than a more traditional "one-party rule."
5- Favoritism and nepotism: The economy is shrinking, business areas are getting restricted; as the AKP lost the metropolitan municipalities, the job opportunities there have also vanished and those who were previously doing fine are now at the party's gates. Many people who up until recently were getting paid by the AKP no longer have that income. Yet certain people in Erdoğan's entourage have three to four salaries, all from public institutions. During an interview with journalist Hadi Özışık, Mehmet Metiner a radical AKP figure spoke about "townsmanship" or "town-nationalism" as a form of nepotism. If the minister is from Trabzon, the ministry is filled with people from Trabzon, and if he is from Kayseri, everyone in his team is from Kayseri. And these complaints do not appear in the media. 
No dissenting voices
6- No dissenting voices are wanted: It is alarming that Erdoğan is rightfully angry about the vicious insults against his daughter Esra Albayrak (spouse od Finance and Treasury Minister Berat Albayrak), who just gave birth to her fourth child. But it is alarming that it led to the President speaking of shutting down social media. Erdoğan had already destroyed mainstream media by trying to control it through pro-AKP companies. Many newspapers that no one reads but that follows in the footsteps of conservative daily Sabah, many TV channels with disastrous ratings that all model after the pro-AKP A-Haber… The effort to straighten-up those who are still going their own way continues through advertisements and prohibitions. On July 1, right after Erdoğan's media remarks Turkey's Radio and Television Supreme Council (RTÜK) imposed a broadcast ban on center-left leaning Tele1 and Halk TV for five days; the channels were broadcasting voices of the opposition. This effort to achieve a society with a single voice is alarming. 
7- That's why the unity of bars isn't wanted: Erdoğan, and his political partner Bahçeli, had already taken considerable steps in turning the judicial authorities and prosecutions into a bed of roses. Now, they are targeting the defense section. Any objection from all professional organizations, be it medical doctors, engineers, pharmacists, or any other professional group, even if it's purely related to their field, is automatically considered "political." They imply that those complaining are attempting to "overthrow the government." But most organizations are cast aside for now: the focus is on bar associations. Because when there will be no unity in there, it will no longer be possible to effectively defend the rights of tother professional organizations either. Bar associations are well aware of this, which is why 78 out of a total of 80 bar associations are reacting against the new law proposal.
Each of these seven points we've mentioned is a cause for a crisis in any given country. The government, unfortunately, is drowning us in crises.
When considered collectively, it seems like the view is even more worrying than considering one issue at a time. Don't you think so?