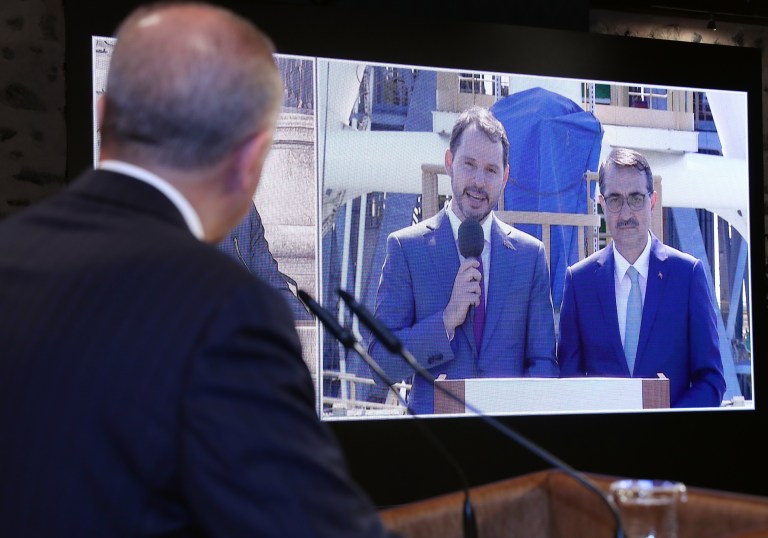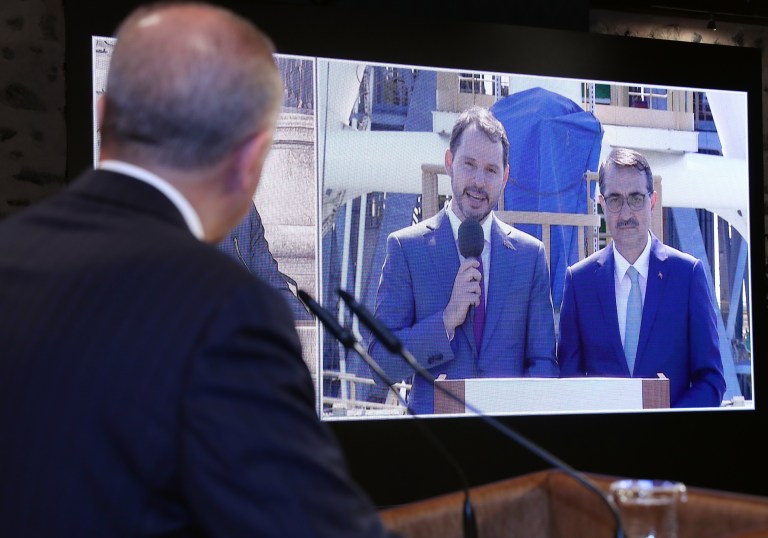 Central Bank Gov. Uysal's replacement combined with Finance Minister Albayrak's resignation might signal the end of an era in monetary policy that relied on an unorthodox policy mix with low interest rates and foreign exchange reserve sales.
We are still trying to sort out what to expect from the second week of November after a mind-blowing weekend. On Nov. 7, we woke up to the replacement of the governor Murat Uysal. As we tried to digest this development and figure out what to expect on the monetary policy front, the resignation letter of Berat Albayrak, the minister of Treasury and Finance, was announced in an Instagram statement in the evening on Nov. 8.
As of this writing, there is still no official announcement from the Presidency regarding Albayrak's resignation. Nevertheless, let me go over what the picture looks like on the monetary policy front as of Monday morning:
What does Murat Uysal's replacement signify?
During the last inflation report meeting on Oct. 28, Murat Uysal tried to appear as hawkish as he could. He noted that they have been tightening the policy stance and more hikes were on its way. In the inflation report, CBRT raised its end of year inflation forecast to 12 percent, which was a desperate warning from the bank that inflation was getting out of control and a tighter stance was necessary. Nevertheless, despite all these acknowledgments about the need to raise interest rates, Uysal did not have a good explanation for why an explicit rate hike was absent at the Oct. 22 meeting, even though CBRT revised up its inflation forecast.
If we read between the lines, we can see that Uysal was well aware of the severity of the situation and believed that a sizable and explicit rate hike was unavoidable. At the same time, we all knew that this would not be easy given the government's clear preference against any rate hike which is frequently expressed in different platforms. So the real challenge was to convince the government about the necessity of a rate hike.
What does Naci Ağbal's appointment signify?
One can imagine that this tension between Uysal and the government prompted this move that led to his dismissal.
What should we expect from Ağbal? The developments over the weekend that led to the resignation of Berat Albayrak suggests that we can expect a more radical change on the monetary policy stance.
At this point, we know that interest rate decisions are not independent decisions by the CBRT and require government approval. As the former finance minister, Naci Ağbal will work in harmony with the government as well. Yet, we also know the government's strong preference towards low interest rates. Would a rate hike be still out of the picture then? Not necessarily.
Uysal's replacement combined with Albayrak's resignation might signal the end of an era in monetary policy that relied on an unorthodox policy mix with low interest rates and foreign exchange reserve sales. The particular policy mix was at least partially abandoned in August 2020 when it was announced that a competitive exchange rate would be adopted. This was an inevitable move because CBRT's foreign exchange reserves net of swaps dropped into the negative territory and there were simply not enough reserves to support TL anymore. Nevertheless, the preference towards low interest rates was still maintained in the months ahead, which led to a sharp depreciation in TL. Even though CBRT raised its official policy rate by 200 basis points on Sept. 24, the markets were disappointed by the return to implicit policy-making on Oct. 22. Consequently, TL depreciated more than 10 percent in the period after August 2020.
Preliminary signals from Ağbal
To the extent that Ağbal's former experience with the government allows him to better communicate the needs for a rate hike, he might do a better job in getting approval for a rate hike. Absent a rate hike, I am afraid the financial crisis would only get worse. Further depreciation in TL increases the external debt, which may not be easy to handle by the private sector. Just to provide perspective, TL depreciated more than 10 percent in the period after August 2020. As of August 2020, short term debt that is due in 2020 stood at 132.8 billion USD, of which 65 billion USD is held by non-financial corporations. The 10 percent depreciation increases the debt burden by 48 billion TL.
While it is too early to verify these guesses, the preliminary signals from Ağbal seem to be consistent with a market-friendly approach that will address the immediate needs to stop the bleeding. It was announced that Ağbal met with the bank managers on Nov. 8. Early on Nov. 9, he issued a statement indicating that all policy tools will be used decisively in a transparent manner.
While this could merely be wishful thinking on my part, I would like to interpret this announcement as the early signal of a return to orthodox policies in the form of a sizable rate hike at the CBRT's policy meeting on Nov. 19.